As applications for our 2017 Dreams contest continue to pour in, we are in awe of the amazing couples who enter and the stories they share. They remind us of the courage and commitment we see in so many couples who work together to overcome challenges in the wedding planning process and life! Our Milwaukee catering company is so proud that such incredible people trust us to plan and service their weddings.
It would take a whole book to recap all the inspirational stories we have heard from couples over the decades who have turned to us for support in planning their weddings. But we can start by showcasing a few of the 2017 entrants whose character and stories blew us away.
Some of our Amazing Entrants
Kimberly Matavka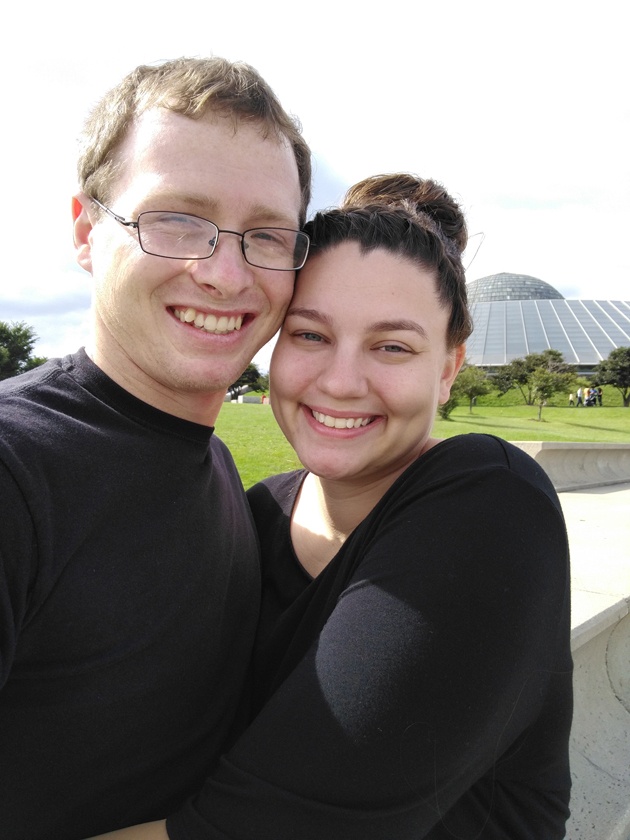 Kimberly is a full-time student studying early childhood education. She has big wedding dreams—she wants all her friends and family to attend and enjoy amazing food. But with only a year's worth of income, Kimberly and Stephen struggle to find the money needed to extend their wedding invitation to around 200 guests. But if she can get them all to the Schlitz Audubon Nature Center, she knows the natural light, fresh flowers and stunning views will welcome them in the perfect way.
Being teachers who met at a kids' camp, it's no surprise that Kimberly and Stephen will go out of their way to make sure children have an equally amazing time at their summer wedding. Kimberly will have to move soon and would love to give the kiddos she's nurturing a wedding experience complete with a "kiddo table." And, showing she's still a bit of a kid herself, Kimberly admits, "I am huge ice cream lover, so an ice cream bar with assorted candies would make this girl very happy."
Alex Maxon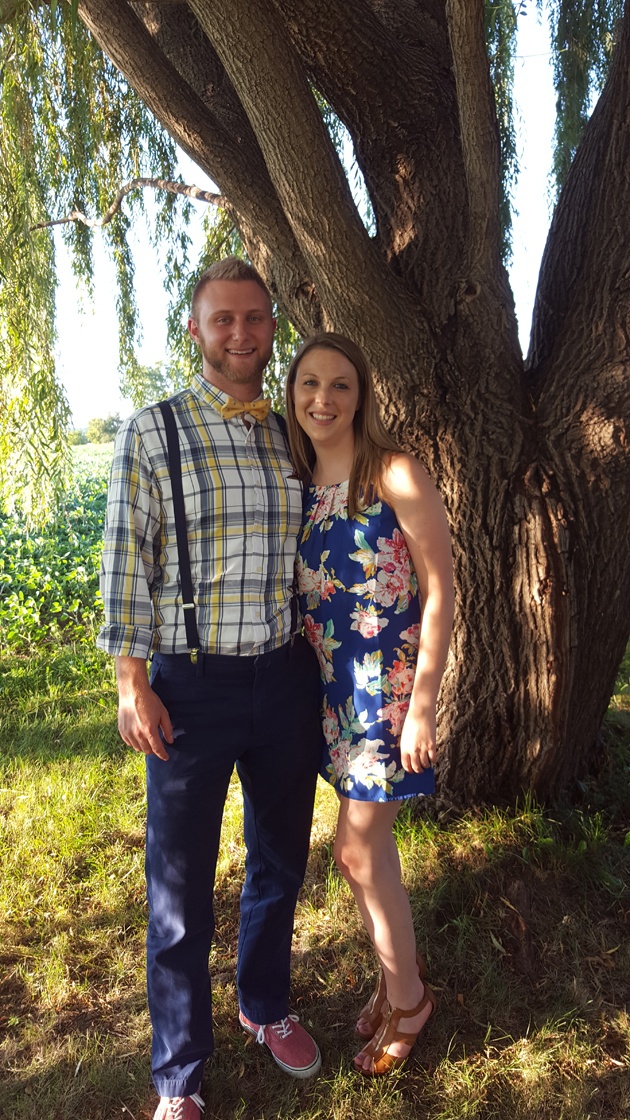 Alex and his fiancée met while volunteering for children with autism. Both of them value people above all else, and this is clear in their passion for helping those with disabilities. Their dream wedding is a reflection of their values and how, as Alex says, they "like to keep things simple and cherish the important things." And nothing is more important in their lives than their friends and family!
They searched for a venue with a rustic style and plenty of outdoor beauty, and Boerner Botanical Gardens came out on top. We expect plenty of natural beauty and love to shine bright at their fall wedding filled with gentle blush, ivory and lace colors.
Marjan van Erkelens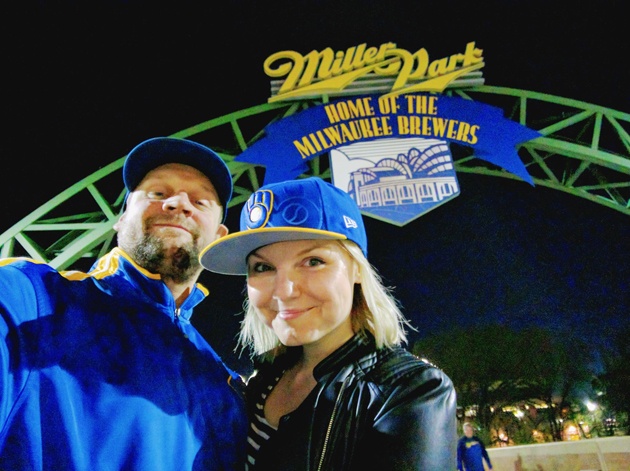 Marjan is moving all the way from the Netherlands to Kenosha to start her life in America with her true love. Although Marjan and John first met through Facebook, it's like they have been friends a very long time. As Marjan says, "He puts a smile to my face that I have never known before." With such obvious love, it is no surprise that her parents and friends support her. And of course, she wants to fly them all over, but that comes with a hefty price tag!
Marjan knows our experienced wedding planners can give her "advice that transcends oceans." And nothing would make her happier than to see how they can transform The Domes—the location of one of their first dates and a reflection of their magical relationship. At their winter wedding, their message that "true love always finds its way, no matter the distance, no matter the challenges" will shine bright.
Abbey Waldbillig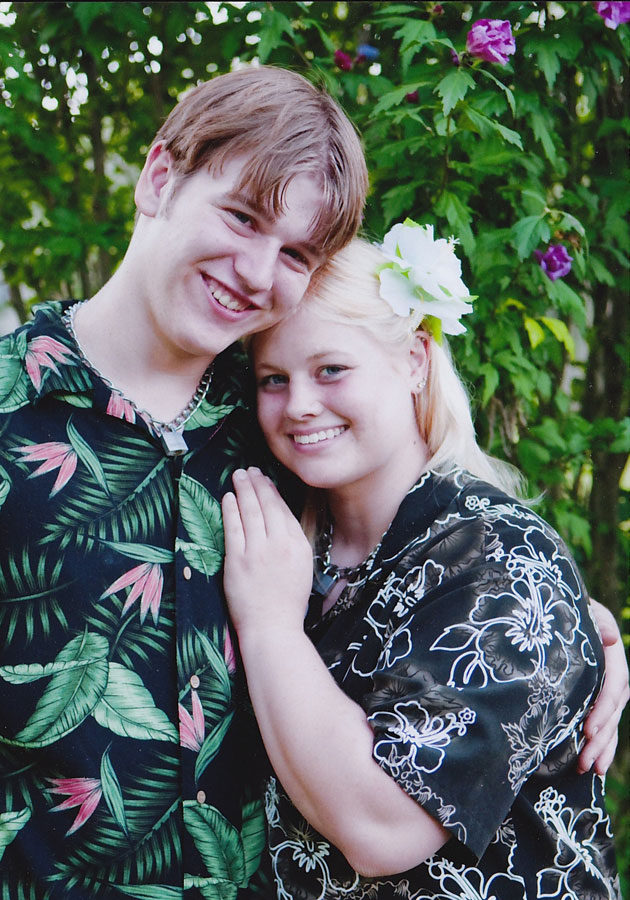 At the age of 15, when Abbey should have been pursuing her passion of riding and showing horses without a care in the world, she was diagnosed with necrosis of the bone on the top of her foot. Suddenly, rather than challenging herself with equestrian competitions, she was in for surgery to amputate and rebuild her foot. You could say that when the bone in her foot died, so too did some of her dreams.
What got Abbey through this challenging time was her horse, Carter. As she says, "My horse was my healer; he constantly would lick my leg." And while he could not give her the horse shows she dreamed of, he can help make her wedding dreams come true. Abbey wants him, as well as all her family and friends, to share in her fall barn wedding. And while we are sure guests at her country wedding will remember her story above all else, she also wants the food to be unforgettable—something she trusts our Milwaukee catering company to deliver!
We really hope you will join the hopeful entrants of our Dreams Do Come True Giveaway—you still have until December 15th to send in your official entry form. And while you look forward to your incredible wedding in Milwaukee, we will keep you posted on the contest. We have plenty more outstanding wedding ideas and inspiration coming your way through February 8th, when we announce the winners at Coast—one of the stunning Milwaukee wedding venues available to you!
Nothing brings our Milwaukee catering team more joy than hearing about couples' unique wedding visions. Whether you've entered or are still getting around to that, we are here to help. You can find our meticulous event planners online or give them a call at 262-547-9447.
More Articles You Might Like: