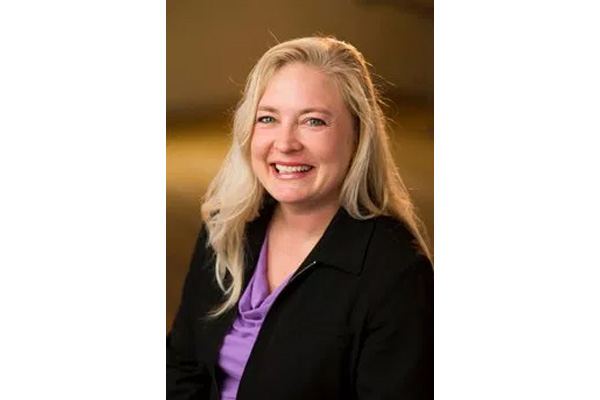 Our team believes in wedding planning without limits. Event designer Paula Garvens knows all about it. She works in our India Gourmet division with Chef Bharti Sanghavi in making Indian wedding dreams a reality. Together, they offer our clients spectacular Indian cuisine expertise with the wedding planning experience of southeastern Wisconsin's largest hospitality group.
Paula recently sat down to share some perspective on what goes into planning Indian weddings and how our team consistently executes these events with precision and style.
---
Q. What kind of preparation and planning goes into an Indian wedding ceremony and reception?
A. So much is centered around the menu. We have a standard India Gourmet buffet menu package, but more often than not, we customize it on the basis of the region of India where the families are from. We are very good listeners, and we go every extra mile to ensure authenticity in our cuisine.
Q. How do you coordinate with the couple during the planning process?
A. We offer an initial tasting, prepare a proposal/cost estimate based on the client's wish list and keep an ongoing channel of phone, email, and personal appointments. Part of keeping it authentic is constant communication. It's a very personal and involved process, right on up to the final walkthrough of the event. We want to make sure nothing goes overlooked!
Q. What are some questions that you typically ask Indian wedding clients?
A. We'll need to know what culinary influences to draw from in the menu (north, south, east and west India). Chef Bharti has recipes from all over India in her cookbook and trains our chefs on all of them.
Some Indian weddings are weekend-long affairs with Friday evening ceremonies followed by Saturday luncheons or receptions. We recently catered an Indian breakfast and luncheon after the ceremony and evening reception at Boerner Botanical Gardens. Indian weddings come in all shapes and sizes, so we're very accommodating!
Q. What are some questions that Indian wedding clients ask you?
A. A lot of questions involve customizing the menu. One I hear a lot is if we can bring in additional cuisine from local Indian restaurants, which we cannot do unfortunately because we must prepare the food if we are going to serve it and provide all equipment and staffing.
We put a lot of care into customizing menus. We need to know how cater-friendly dishes are and how much labor is involved because we never make a commitment (menu-related or otherwise) that we're unsure we can keep.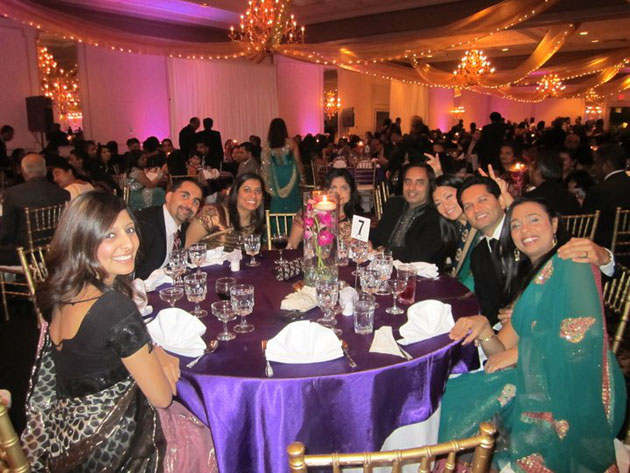 Q. How large is the typical ZHG hosted Indian wedding?
A. We average between 200-250 guests for final count. But some estimates have been given as high as 400! We come prepared for any size!
Q. What kinds of dress and décor can be expected at an Indian wedding?
A. One of my favorite parts of Indian weddings are the garments! The women wear these beautiful red and gold sarees and then change into a different garment for the evening reception. Their color schemes are one-of-a-kind, and some of the visuals are just breathtaking. They include things like flowers, umbrellas, Buddha statues, and even elephants!
Q. What are some unique traditions of Indian weddings, and how would you describe the atmosphere?
A. If I could describe it in one word, it would be "joyous." The ceremony is very casual and free flowing, with guests moving about freely. The immediate family is very involved, particularly in walking brides down the aisle. Another interesting aspect is that they are often multilingual. Ceremonies and speeches are often given in both Hindi and English.
Q. Last question (and possibly the most fun)—what are some of your favorite Indian wedding menu items and cuisine?
A. Oh wow, there are so many to choose. Most events start out with our delicious and refreshing Mango Lassi to drink. The small bites at Indian weddings are excellent. Sabzi Pakora (green chilis, green bananas, potato & zucchini in gram flour), Palak Chat (fried spinach leaves with yogurt, chutney and chat powder), Aloo Papri Chat or Behl and the Pani Puri Shooters are just a few of my favorites.
For dinner, our murgh (chicken) tikka masala or goobi ka saath aloo (cauliflower and potato curry) are just sensational. Of course, we have several dishes centered around basmati or saffron pulav, including a cucumber or boondi raita. Everything is served with warm naan bread. Our coffee stations also feature an amazing chai masala tea. Customizing menus around these sophisticated dishes and the Indian culinary legacy for these beautiful events is truly a thrill.
---
This kind of insight into what makes Indian weddings distinguished and beautiful comes from years of experience. We believe that every wedding should be uniquely yours. Each event has its own unique character, made from tradition and modern taste. Paula and the rest of our expert wedding planning team are committed to bringing it to the forefront and celebrating their clients' love.
If you're interested in planning a spectacular and beautiful Indian wedding, you can contact Paula or our other planners online or by phone at 262.547.9447.
More articles you might enjoy: