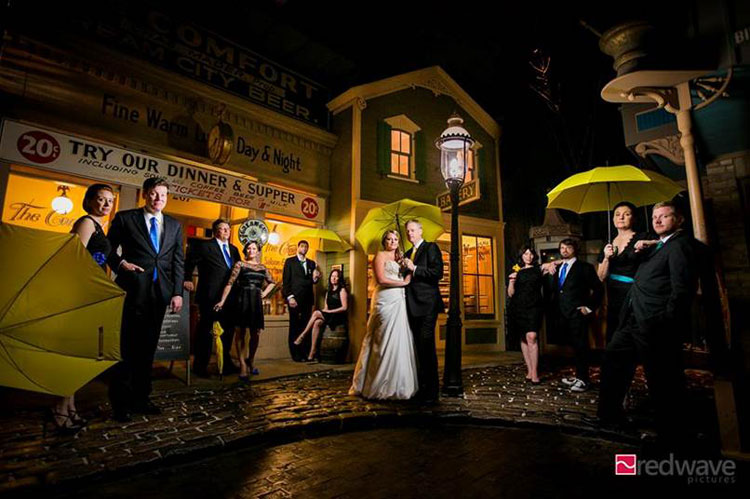 When it comes to planning your dream wedding day, there are so many questions and decisions to make. One of which is: where will you host your ceremony? More and more couples are going with a venue that allows them to host both their wedding ceremony and reception at the same location.
Why? It's easy! An all-inclusive venue allows you to concentrate on one venue to decorate, one point of contact to work with and a logistically smoother wedding day. And with one location, guests won't have to travel to multiple destinations. After all, transportation costs sure do add up quickly. Spend more time enjoying time with loved ones as opposed to driving.
In Milwaukee, there are so many incredible options for venues that provide the option to host your ceremony onsite. Here are a few of our favorite wedding venue partners across Milwaukee:
One of our absolute favorite options is Coast. With the option to host an outdoor ceremony under a gorgeous arch covered in greenery to complement the setting—it is perfection. The versatility of this venue allows for the use of a tent or the indoor space as a backup for some weddings in case of weather. Coast is an ideal space to have a ceremony, providing 360° views of the lake.
Miller Room's incredible views of Lake Michigan and Calatrava are the reason many couples choose this venue. You can host an outdoor ceremony in the South Gardens with cocktail hour on the covered patio, followed by the reception in the flawless Miller Room. The Miller Room boasts floor-to-ceiling windows so you don't miss out on the views. Talk about a combination for an amazing wedding day!
Perhaps one of the most unique venues in the area, The Domes allows you to host your ceremony in a lush indoor oasis. Their breathtaking gardens provide a one-of-a-kind ceremony backdrop that has guests feeling like they're outdoors, but with the entire garden covered in a glass ceiling, you never have to worry about the weather outside.
Right next to the Domes you'll find The Annex, which is the only greenhouse in the area that doubles as an event space. The neat part about this space is that it is so large you can host your ceremony under the same roof as your reception. With some impressive draping and barriers, your guests will never know they're in the same space.
If you're a couple that loves the great outdoors, the Boerner Botanical Gardens is the right option for you. There are six lush garden areas that are available for ceremonies of any size, with a beautiful visitor center that serves as a back-up location in case of inclement weather.
The ultimate setting for any nautical-themed ceremony, the Milwaukee Community Sailing Center provides a stunning outdoor patio area that overlooks the sailing docks.
For history buffs who are looking to infuse the old with the new on their big day, the Milwaukee County Historical Society has the most romantic backdrop. The ceremony can be hosted on the ground floor with reception setup on the second level. Ornate gold accents, impressive chandeliers and towering marble columns make for some epic photo ops.
The Fitch Plaza overlooks Lake Michigan for a picturesque outdoor ceremony option, and there's plenty of indoor space for the reception afterwards. If it rains, there is an overhang that the ceremony can be hosted under so you don't miss out on that outdoor ceremony option.
This chic space offers a champagne lounge for the dreamy ceremony you've always wanted surrounded by string lighting and white brick accents. While the space does require a room flip between the ceremony and reception to accommodate, your expert event team will make sure the transition is flawless.
Perfect for a couple looking for that rustic romantic vibe, the nature center provides the option for an outdoor ceremony with an indoor backup space in case of rain that is equally as stunning.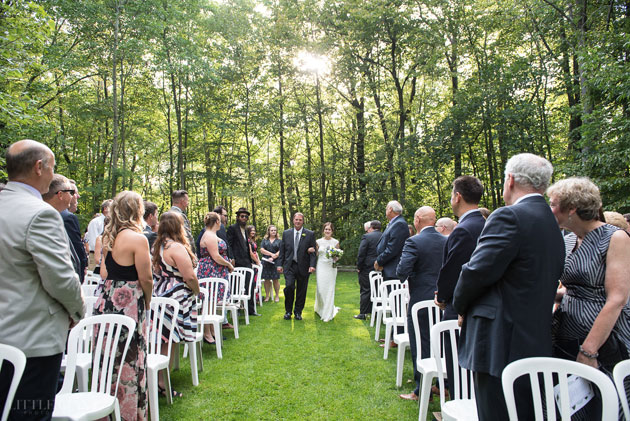 Some of our other favorite Milwaukee venues include: the Milwaukee County Zoo, Historic Pritzlaff Building, Best Place at the Historic Pabst Brewery, Turner Hall, Charles Allis Art Museum, Villa Terrace and Ivy House.
As you can see, there is no shortage of incredible options for your perfect on-site ceremony that will match your personality as a couple. Our award-winning catering team has partnered with all types of venues across Milwaukee. We even have a complimentary venue concierge program that helps you pick the venue that fits you best! Let's get started!
More articles you might enjoy:
#1 Reason to Book a Corporate Event at These 7 Milwaukee Venues
The Annex at the Mitchell Park Domes: Milwaukee's Green Thumb