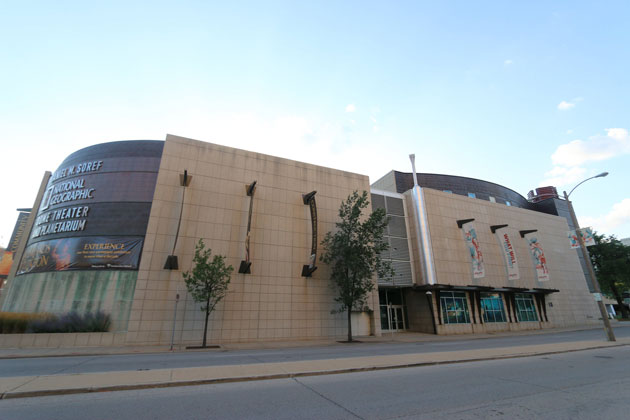 This particular client's company picnic was a fine demonstration of how our expert picnic planners can take any venue and adapt it to meet any set of picnic goals. On this day, the venue happened to be the Bert & Patricia Steigleder Special Exhibits Gallery at the Milwaukee Public Museum.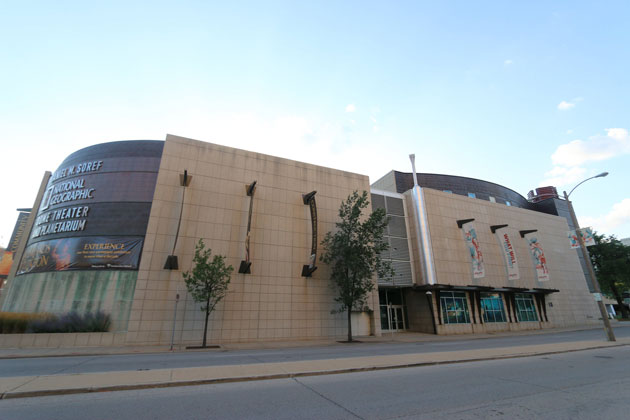 The Museum
While MPM is well-known for its diverse and stimulating natural history and science facilities, the museum also offers a wide variety of event spaces. Just one of many possible options, the large Steigleder Gallery on the second floor serves the purpose of regularly hosting both corporate and private social events. As a picnic venue, there was a spatial challenge of preparing and serving picnic-style food on-site without disrupting the rest of the museum. Our team was well-prepared, though, and for the protection of museum exhibits and collections, grilling took place in an adjacent outdoor space. The thoughtful setup facilitated the fresh and efficient flow of food to the buffet while giving guests the opportunity to enjoy the event, survey the gallery, and the visit the rest of the museum's world-class exhibits without disruption.
The Event
The museum opened promptly at 9AM, an hour before the Steigleder Gallery doors opened and registration began. From 11AM to 1PM, guests were welcome to enjoy a hosted soft beverage station and delicious picnic buffet.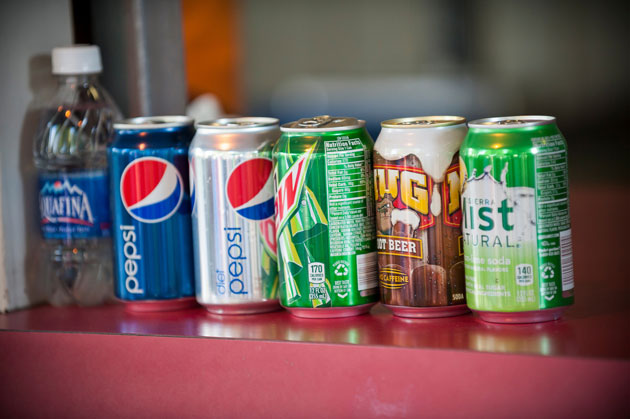 Beverages included:
Pepsi-brand soft drinks
Juice
Bottled water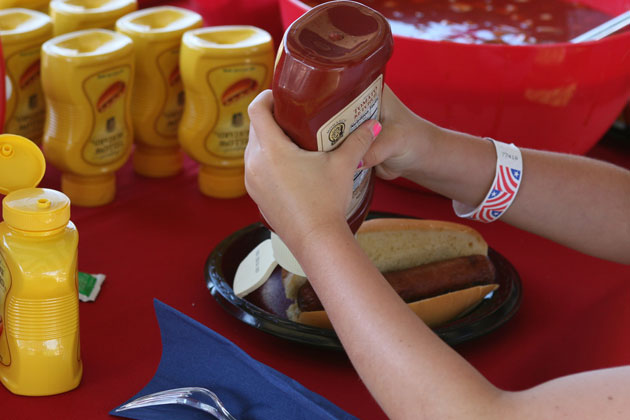 The buffet really stole the show. It included:
A double entree picnic package of all-beef hot dogs and spicy grilled chicken breasts
Baked macaroni and cheese
Zilli's famous German potato salad
Fresh watermelon wedges
Assorted ice cream novelties
The Atmosphere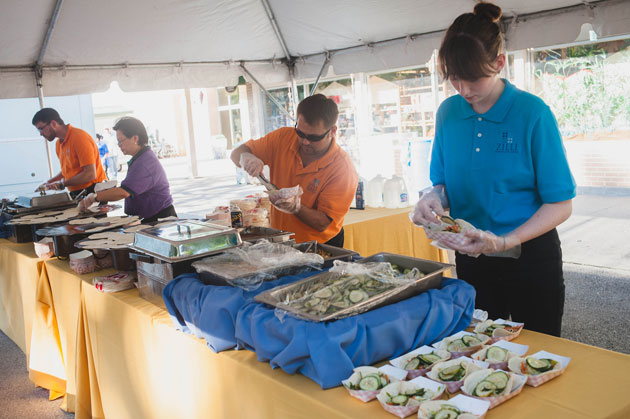 Adorned in their picnic attire, our staff were on-site to assist guests in service and answer any non-museum-related questions. We provided plenty of disposable utensils and ivory standard length linens for the guest seating tables. Our staff ultimately helped to establish a professional atmosphere that represented our group, the museum, and the client well. We're intensely proud of our group and look forward to doing events at the museum in the future.
If you're looking to plan an interesting and professionally executed company picnic event at a great Milwaukee venue, contact our professionals online or give us a call at 262.533.0045.
More articles you might enjoy: