Let's find your one-stop shop
Deciding on the perfect venue for your upcoming business event can be a tedious task if you're already juggling many of your own. A location that fits your vision, budget and time frame is important, and so is having a dependable insider who knows the space blindfolded.
Business professionals often look to the Zilli team to provide them with our deep venue insight, which has naturally developed over the last 50 years of planning corporate events and strengthening relationships with our venues.
CHECK OUT OUR VENUES!  Contact Us
Since we work with over 50 outstanding locations throughout Milwaukee, we decided to offer a free venue concierge program. This means that a dedicated professional will walk you through some of the city's most unique locations. And the best part: it's an easy, straightforward process.
Your Zilli coordinator will find an event space that resonates with you and your team. In the meantime, here is a small sample that our team personally handpicked for corporate events: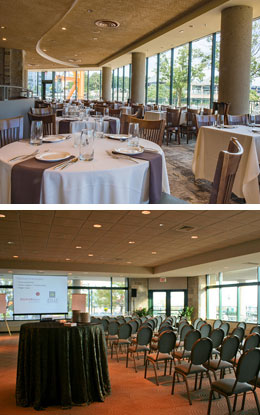 Flexible Spaces with a Convenient Location
It's hard to pass up an event space that's located in the business district of Milwaukee with multifaceted outdoor spaces and high-tech rooms with incredible lake views. Zilli Lake & Gardens has multiple areas to accommodate your team or corporate guests. Other benefits include:
Covered, on-site parking
On-site catering for all types of events: breakfast, luncheon, happy hour, casual dinner, formal dinner, all-day meeting
Breakout areas for small and/or large groups—rooms can be used separately or together
In-house floral division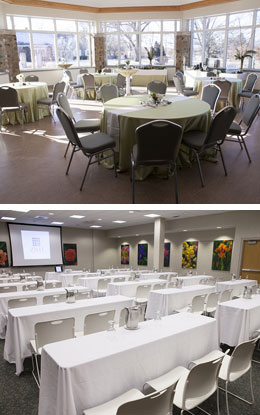 Presentations with High Impact
Professionals like Boerner Botanical Garden for its convenient location, wide hallways and private, state-of-the-art meeting spaces. Enjoy a cocktail in the garden room followed by dinner and a big company announcement in the ballroom. Other benefits include:
Theater-style seating
Free on-site parking
Audiovisual technology, including 16-foot screen for presentations
Top-notch bar service
Outdoor space—great for breaks or team-building sessions
In-house floral division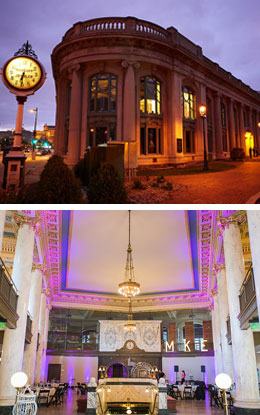 A Grand Event
Maybe you're envisioning a historic location with old-world charm and modern interiors—something that truly impresses your guests. The MKE County Historical Society is ideal for presentations, ceremonies, holiday parties, galas and upscale dinners. Your event will be hard to forget! Other benefits include:
Full-size exhibits—January through April
Board room available
Custom signage—company name or theme
Flexible rental process
Décor for events—especially the holidays
Projection capabilities—screens can pull down to the second level
Where do you want to host your next big event?
We know it's not a simple question, and we're here to help answer it in the simplest way possible. Give us a call at 414-939-7701, tell us about your ideas and we'll take you to all our fabulous sites!