The wedding planning process requires an enormous amount of support. For over 30 years, we have helped couples overcome challenges to bring their wedding visions to life. Several years ago, we launched the Dreams Do Come True Wedding Giveaway as an honor to all those who faced financial, emotional or personal barriers in the wedding process. Awarding southeast Wisconsin couples a $10,000 Milwaukee wedding is a symbol of our respect and desire to give back to our wedding clients and our wedding community in general.
Selecting Finalists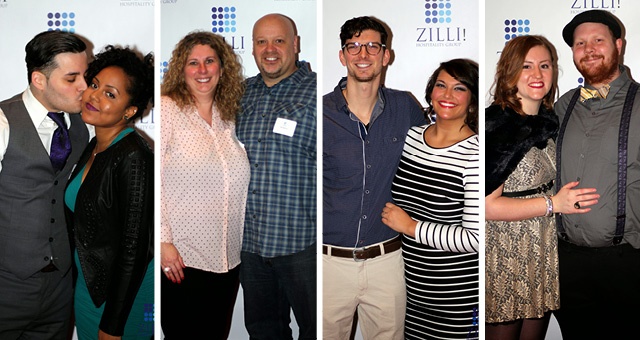 We were overwhelmed by the stories and wedding visions that we read among the hundreds of entries. As of February 2nd, we made the tough decision of choosing which 50 couples would be finalists. We invited those 100 individuals to the Dreams Do Come True Wedding Giveaway Dinner at Coast Restaurant overlooking Lake Michigan.
Dining at Coast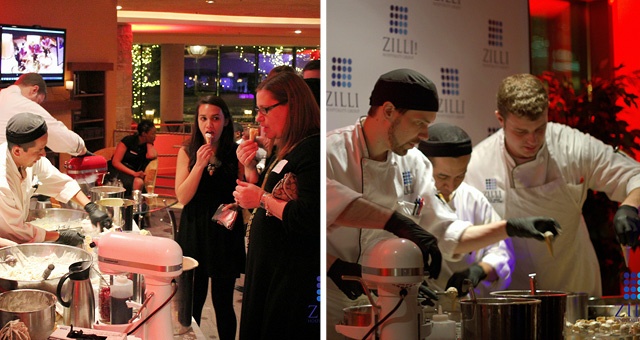 We treated the finalists to our fine Zilli catering, highlighting these spectacular menu items:
Upscale starters

Fabulous small plated bites, passed hors d'oeuvres and cocktails gave guests a chance to socialize and savor small tastes.

Food stations

Guests raved about the signature drinks and five food stations: Bollywood, Wisconsin Charcuterie, Hong Kong Buffet, Hickory Smoked Pork Ribeye and Scottish Salmon. We particularly enjoyed highlighting our Wisconsin pride at the Wisconsin Charcuterie station with Carr Valley, Sartori, Nordic Creamery, Hooks, Smoking Goose and Clock Shadow.

Dessert bar:

Many guests finished their meals with a trip to the dessert station for chef made-to-order nitro ice cream. Flavors like Saffron Cardamom and chocolate Nutella surpassed all expectations.
Evening Activities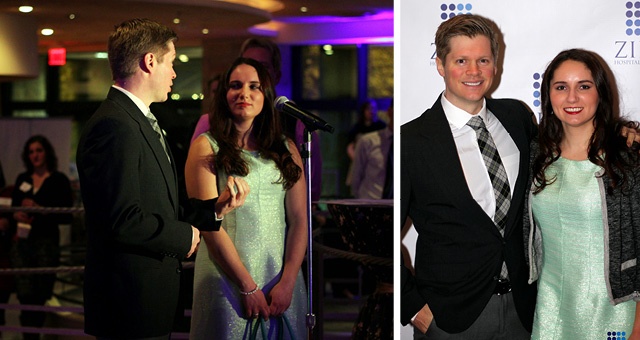 Guests enjoyed an evening of fun, dancing and celebrating. Our bar and dining experience always foster good times, but we added these features to maximize guest experience:
Wedding showcase

Guests browsed our showcase with beautiful floral designs created by Adorn, lavish tablescapes and unique entertainment ideas in the Miller Room. They also had the opportunity to chat with our wedding planners.

Meet last year's winning couple

We invited Annie and Matt so they could give back to this year's contestants by sharing their experiences.

Giveaways

We are always looking for ways to extend our support to couples, so we were thrilled to give away prizes in addition to the grand prize. With great excitement, we announced the winners of: $1500 in upgraded linens, $1750 in passed hors d'oeuvres and late night snack station and $2000 in upgraded bar package.

Sharing dreams

Couples socialized, traded stories and visions while they enjoyed dessert, coffee, dancing and a big Zilli thank you.
Grand Prize Announcement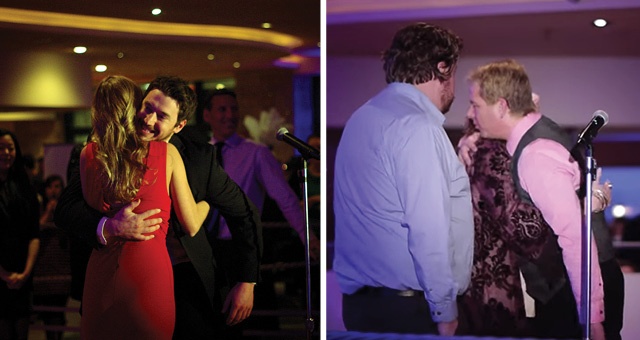 At 8:40 PM, the event's energy was at an all-time high as guests gathered for the big announcement. This year, we simply could not choose just one couple, so we gave away TWO $10,000 weddings. Jamie and Matt from Madison, Wisconsin, and Amra and Joe from Jackson, Wisconsin, felt pure joy when they heard their names called.
Watch the Entire Evening Unfold
ZHG believes that every couple is a winner and can still make your wedding vision a reality. Our wedding experts, blog and special Pinterest boards all serve as a source of inspiration and support for you. These helped guide our grand prize winners, and we cannot wait to share their wedding days with you soon.