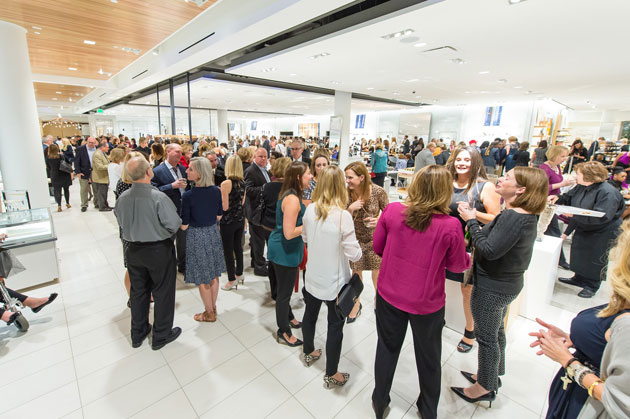 Front Room Photography
In business and in life, it's important to be a good host.
There are plenty of reasons to invite prospective clients, partners and shareholders to your business. Giving them insight into your company culture and organizational values can have a huge impact on your ability to win their loyalty. People will be more likely to want to do business with your group when they know what kind of honest and genuine professionals you are. When organizing a meeting or conference and inviting them for a visit, you'll want to do everything you can to make a positive impression.
How do you do this? It's easier than you might think. Oftentimes it's the little things that make the biggest difference. Here are four little things you can do to really impress when your company has company!
Hotel gifts.
Your guests will appreciate you taking the initiative to help them feel welcome. Imagine that they've just arrived from a long flight or their trip was delayed because of weather. They might be a little agitated or travel weary by the time they check in to their hotel. What better way to lift their spirits than a casual gift waiting for them in their room(s)? Some popular options include gift cards or meal vouchers to popular Milwaukee restaurants, fruit baskets, tote bags or (for the sports-inclined) some Brewers gear.
A cocktail hour meet and greet.
There's no need to get right down to business. For a more energetic and personable crowd, a cocktail hour meet and greet at a local venue or restaurant is the perfect place to start shaking some hands, sharing some drinks and making some new friends. Traveling on business can and should be fun, and this is a great way to do that.
Unique ice breaker activities.
On the day of your meeting, you'll surely want to get to know your guests and attendees a little better, not only as prospects, but also as people. There are plenty of fun and friendly ice breaker games to get the conversation flowing more freely. These include fun games such as "Two Truths & A Lie," "Never Have I Ever," or "Best & Worst."
Free parting gifts!
Have we mentioned how much people love free stuff? When it's time to wind up the proceedings, send your guests off happy with some fun swag. Some common and cost-effective items can include company branded pens, key chains, plastic cups, water bottles or even t-shirts.
These may seem like small or insignificant ideas. But the little things like these often demonstrate the most thoughtfulness, and that can really go a long way toward solidifying a new business partner.
For more great ideas on planning your next corporate meeting event, or if you're looking for exceptional corporate catering in the Milwaukee area, contact our experts online or give us a call at 262.547.9447.
More articles you might enjoy: