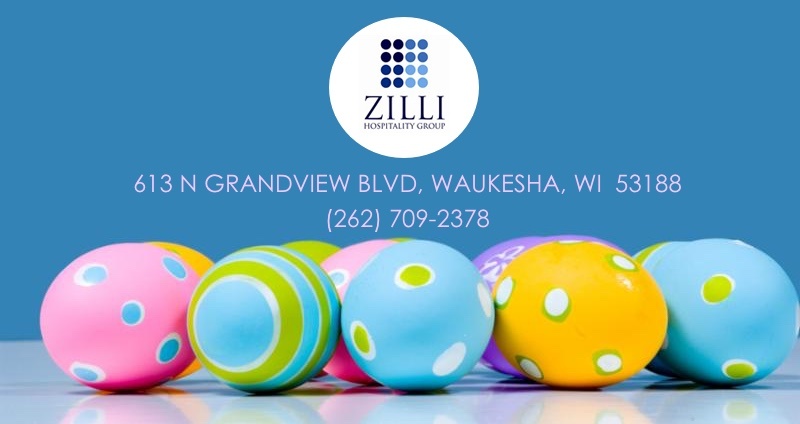 To view the full menu please click here – Check back soon
Zilli Hospitality Group will be offering an Easter Brunch curbside pickup menu.
A variety of breakfast and lunch options to create a one-of-a-kind Easter experience for you to take home for any group size!
All items will be picked up cold, with reheating instructions provided.
Pickup available Saturday, April 3rd!
Check back soon for the complete menu and the ordering website!
Frequently Asked Questions:
Q: Does your pricing include plates or flatware?
A: The pricing is not included, but we do offer china and flatware rental. See the online order page for china rental pricing. Save the dishes for us!
Q: How do I reheat everything?
A: Your dinner package will include reheating instructions for a standard, single oven home. Not all food will fit in the oven at once depending on your group size. Suggestions on how to hold
items will be included for larger groups.
Q: How do I place my order?
A: Online orders are the preferred method. We will have a voicemail box open for any questions. All orders will be confirmed via phone call within 48 hours of placing the order, and quicker
towards the order deadline.
Q: Where can I go to get questions answered before I place my order?
A: The best option for general questions or inquiries is to email holiday@zillihospitalitygroup.com. You may also call 262-709-2378. This is a holiday voicemail that will be checked daily. Your call
will be returned by 2pm the next business day, Monday-Friday, unless otherwise specified. Orders must be placed online. Orders will not be accepted via voicemail or email.