Traditional and Non-Traditional Thanksgiving Feasts Made ToGo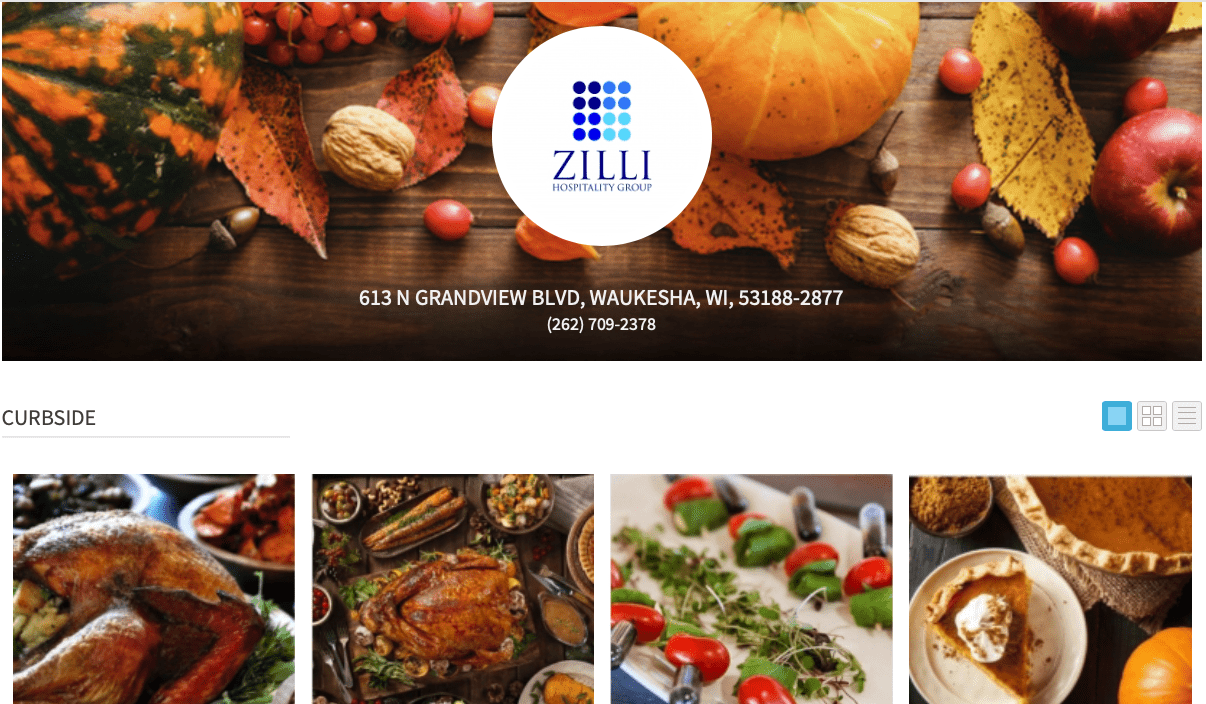 To view the full menu please click here Thanksgiving 2020
Now offering the best way to celebrate Thanksgiving.  Traditional and Non-Traditional Feasts ToGo.  Serving 2 and many more, enough for the whole family.
All meals will be scheduled for pickup windows Wednesday 25th between 11am and 5pm. 613 N Grandview Blvd. Contactless pickup times will vary depending on volumes served.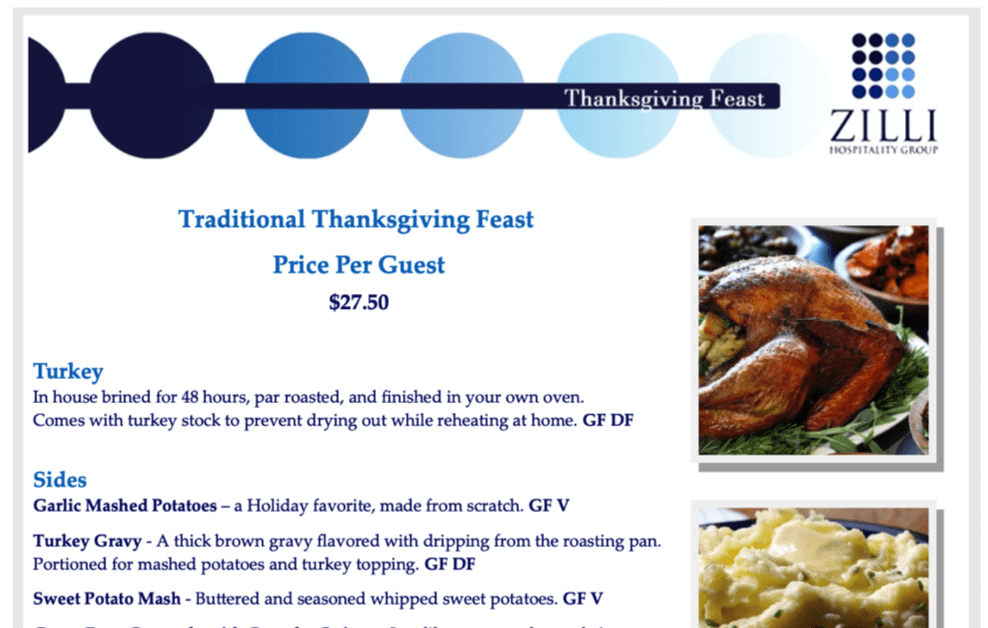 Q: Where can I go to get questions answered before I place my order?
A: The best option for general questions or inquiries is to email holiday@zillihospitalitygroup.com. You may also call 262-709-2378. This is a holiday voicemail that will be checked daily. You call will be returned by 10am the next business day, Monday-Friday, unless otherwise specified. Orders must be placed online. Orders will not be accepted via voicemail or email.