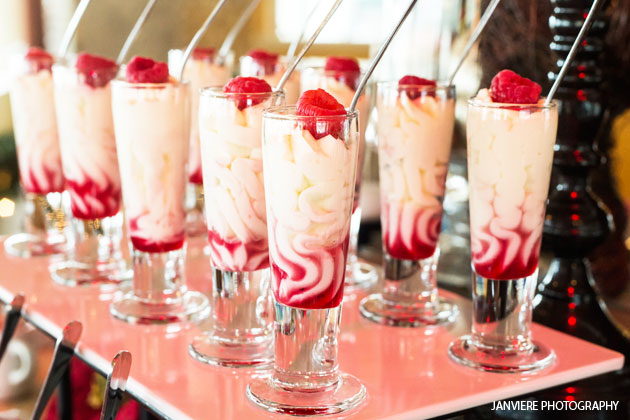 We as caterers like to stay out in front of special event trends for food or décor. Most of the time, we're actually the ones setting them. Trends and our inspiration for them can come from many different avenues. They can come from the ingredients we see are in highest demand or what kinds of visuals are particularly hot in pop culture at the time. Caterers are artists, and that means we find inspiration all around us. And we never stop looking, even if that special occasion isn't for several months yet.
Such is the case for holiday corporate event planning. It's almost time for your company to start planning your annual holiday parties. Whether you're planning for Halloween, Thanksgiving or another holiday around the winter solstice (Christmas, Hanukkah, etc.), we've got you covered on what you can expect to be at the top of everyone's culinary wish list.
Here's a preview of the hottest holiday party food trends coming at you in 2017:
1. Seasonal Fall- & Winter-Themed Appetizers
This is it. This is the year bacon finally overtakes pumpkin. Count on bacon wraps and bacon flavor to be everywhere this fall and holiday season. Traditionally a complementary flavor, bacon and an ensemble of peripheral ingredients will be superstars for your corporate party menus.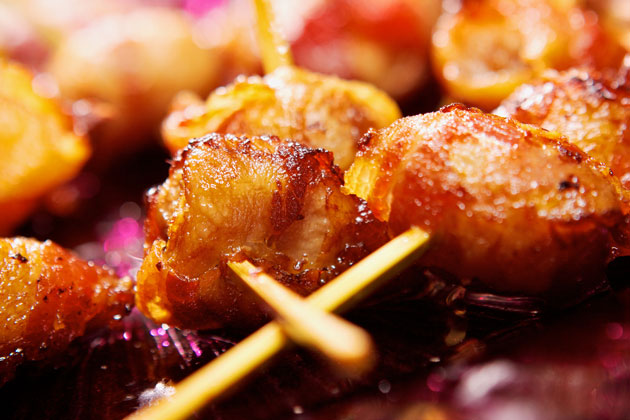 Furthermore, the gluten-free revolution is going strong, and you can count on that momentum to carry on throughout the season as companies encourage their employees to eat healthier (while still enjoying everything bacon, of course!).
Some fun examples might include:
Milwaukee Pretzel Co. bites with bacon jam
Gluten-free bacon-wrapped dates with bourbon maple glaze
Gluten-free beef short ribs with roasted new potato
Polenta squares with tomato fondue
Cucumber or olive hummus
Strawberry goat cheese and almond crostini
2. Leaner Main Courses & Meaner Presentations
In that vein of companies caring more for their employees' diets, leaner meats like chicken or fish for main courses will be in this year. What's exciting for us is the increased demand for new and inventive ways to prepare and present these classic ingredients. A couple examples you might see from us include:
Locally-raised Rushing Waters rainbow trout with bruschetta and balsamic drizzle
Boneless chicken thighs with wild berry demi glaze or stone mill cream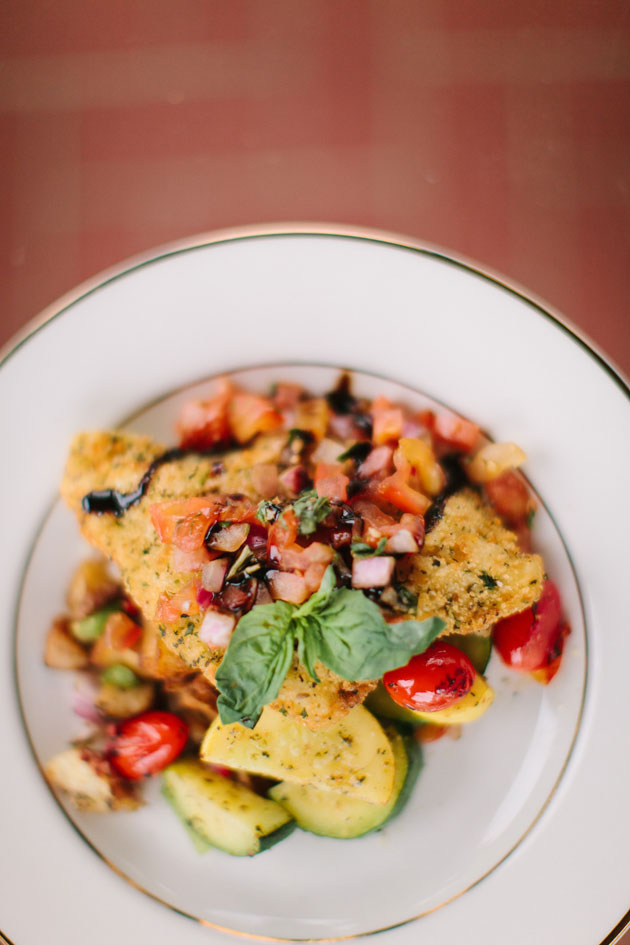 There's a good chance you'll also see some unique presentation methods incorporated into your corporate party entrées as well. One of these might be specially prepared fry or skillet pans. Clients love special vessel presentations, and caterers like us are looking forward to impressing eyes and ears along with taste buds this corporate holiday season.
3. Spicy & Specialty Dessert Stations
Holiday pastries and desserts are constantly growing and changing in the culinary world. This holiday season, your employees can count on some never-before-seen treats that are built off of combining ideas new and old. What's more, creating them at special stations adds an element of interaction and closeness to your menu. Some deliciously sweet examples might include:
Specialty donut stations with gingerbread, grasshopper, eggnog, pumpkin or maple bacon varieties
Mini ice cream cone bar
Cocktail bars with old-fashioned and eggnog options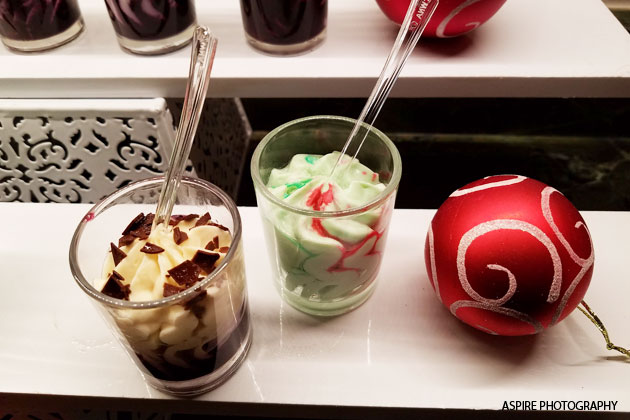 There's a ton of possibilities when it comes to desserts, and our group is setting trends and pushing the envelope when it comes to fixing them in new, delicious ways.
These are just a handful of the trends your team can expect to see from us and around the catering world this holiday season. It may be a few months away, but it's never too early to start planning. Fortunately, we're out in front of the curve and primed to bring your company a memorable holiday meal.
Contact us online or give us a call at 262.547.9447 to start planning your amazing company holiday party today.
More articles you might enjoy: