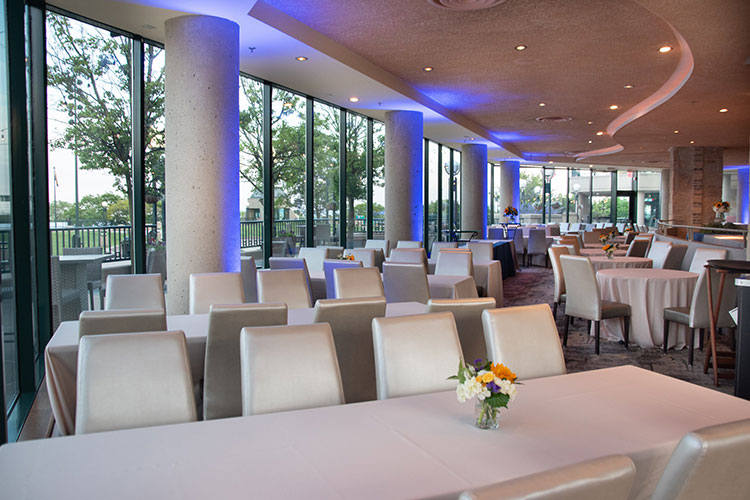 Corporate planners are often entrusted with creating the perfect solution for all different types of events, but perhaps the most impactful are all-day conferences and corporate retreats. These events are meant to inspire and influence change within an organization. What many attendees don't see is all the work that goes into crafting an event that seems so simple and flawless. Sounds like an expert planner at work.
Most planners begin with the venue when planning an all-day conference or retreat. Finding the right venue is a delicate process, and not many people realize all the work that goes into the search. Zilli Hospitality Group knows the ins and outs of the venue hunt. We're experienced at partnering with planners who are looking for the perfect location. Here are some of our top tips and suggestions for venue selection, along with some of our favorite local venues.
Decide What is Most Important
The first tip is to prioritize your list of essentials for the type of event you're planning.
If it's an all-day meeting or conference, you'll want to search for options that allow attendees to move around so they're not cooped up in the same room all day long. Consider a space with a lot of natural light so that attendees feel rejuvenated by the sun. Or maybe you're envisioning a venue that specializes in meetings, so you know they have all the supplies on-hand and you won't have to rent a thing.
For a corporate retreat, you'll want to search for somewhere with calming vibes and natural surroundings that will decrease stress levels, stimulate open conversation and inspire attendees. For a multi-day retreat, you'll want to make sure there are comfortable accommodations on-site or nearby that will provide even more value for attendees.
What Questions to Ask
You won't be able to find the perfect venue if you aren't asking the right questions. Here is a list of questions we think are critical when speaking with and touring potential venues:
How can your space accommodate each type of setup (e.g., crescent rounds, theater, classroom)?
What spaces would you recommend for this professional group and their meeting goals?
How many spaces total are available?
Do you have complimentary high-speed Wi-Fi throughout the venue? If not, how much does it cost?
Do you have audiovisual equipment on-site or a preferred provider?
How many parking spaces are available?
What staffing and support is offered on-site?
What catering services do you offer on-site?
These questions are a good place to start to get an idea of what the venue can offer and how it can cater to your audience and specific meeting requirements.
How to Make Your Decision
Maybe you've had excellent site tours with all your prospective venues, all your questions have been answered to your satisfaction, but you aren't sure how to decide. Here are a few tips that may help:
One-of-a-kind experiences: Think about where attendees will have a unique experience. For example, with options like The Domes, which provide self-guided scavenger hunts around the beautiful surrounding gardens, built-in group entertainment is an easy value at no added cost. The Milwaukee County Historical Society offers sprawling grounds for lawn games or fun break activities.
Budget: Money is always a factor; look at where you will get the most value for your spend.
Convenience: Is one location more easily accessible for attendees?
Relationships: If you feel a stronger partnership with one venue, trust your intuition.
We have a team of pros who have partnered with hundreds of corporate planners to pull off successful all-day events and retreats. We'll help you find the right venue and support through the entire planning process to ensure your event is as seamless as it looks.
Our complimentary venue concierge service will pair you with someone from our team who will walk you through all the relevant venue options for your event. Learn more about our program here.
More Articles You Might Enjoy: