Tis' the season of wedding planning! That means long hard work for our dedicated planners—and they love every minute of it. We asked them what gives them endless energy and enthusiasm, and they handed us the latest stack of entries into our Dreams Do Come True Giveaway.
We dug a little deeper. And what we found were stories of determined couples filled with love and passion. We were so impressed by the challenges they overcame and their willingness to share their stories and unique wedding visions. And because we always want to give you our best wedding ideas and inspiration, we are so glad we could bring you their stories!
Couples Who Are Serious About Making Their Wedding Dreams Come True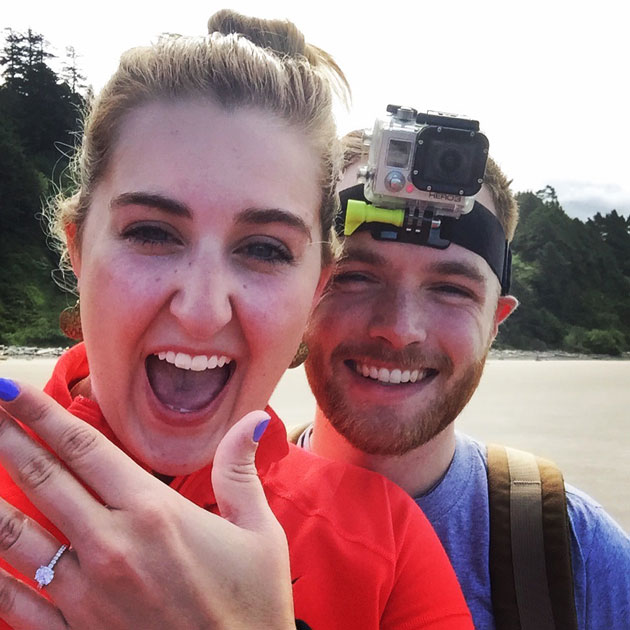 Kayla McCann
Kayla already chose her May 2017 date and booked Cuvee for her fall wedding—do you think she's serious about making her wedding dream a reality? This beautiful venue perfectly matches her modern vision that will have plenty of natural touches. Likewise, ever since she found our Milwaukee Catering company, she has been determined to have us deliver exceptional food and service to her big party.
Kayla's wedding dreams are simple—genuine fun for all her friends and family. And what party is complete without pizza? Not Kayla's! But it will take a creative and experienced catering company to pull that off in a chic way—especially for this couple, who admits, "We don't know anything about throwing a wedding…and we don't want the worries and stress of the unknown to ruin what is supposed to be the best day of our lives." Don't worry, Kayla! We will not let you forget a single detail, so relax and get ready to party!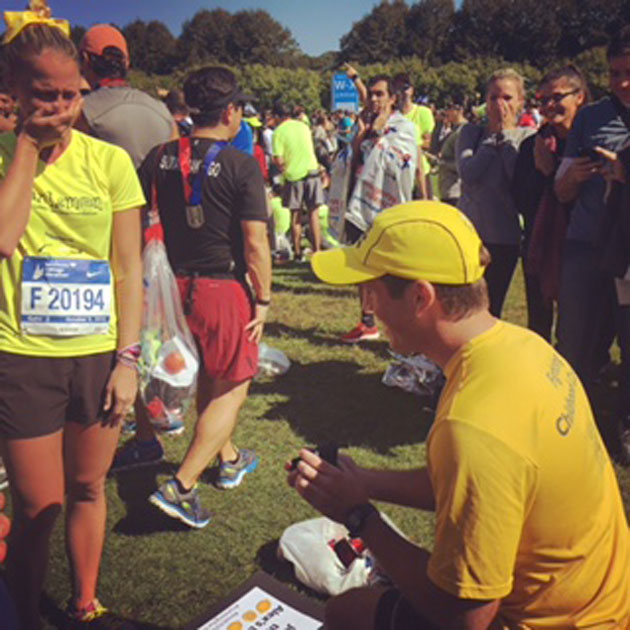 Jessica Revord
With the help of our meticulous planners, Jessica's wedding at the Elm Grove Women's Club is sure to be classic and timeless—just as she imagines it. How she met her fiancé, though—that reverses the Cinderella story a bit. She was fitting him for running shoes at a local store! Later, he would go on to propose to her after running the Chicago Marathon together in support of their charity team Alex's Lemonade Stand.
We are sure fighting childhood cancer is just one of many great things this couple will go on to do together. And we want to make sure that the presence of her father, who passed away when Jessica was 13, is felt at her wedding and beyond. "A room full of laughter, happiness, and love" is all Jessica wants, and that is certainly something we can deliver!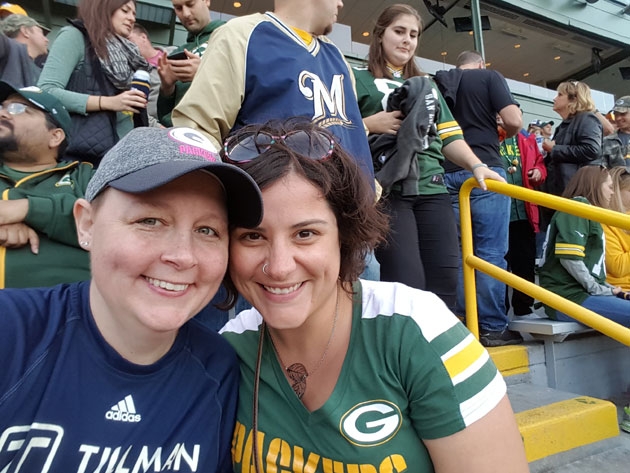 Halli Stewart
Halli is already tying together all the details of her summer wedding at the Milwaukee Country War Memorial overlooking the water. This Army veteran chose a black, red and gray color scheme for her dream wedding and will include her partner's brother, who is an officer in the Navy officiate. Everything was coming together beautifully when this couple toured the venue on June 26, 2015—the day same-sex marriage was passed at the federal level—until a diagnosis of breast cancer forced Halli to delay her wedding.
With treatment complete, we agree with Halli that it is time to get on with her party! We are honored that they chose us because of our "commitment to equality." Having seen how events we catered for the LGBTQ community and charities turned out, they are confident our friendly catering team can bring their wedding dreams to life!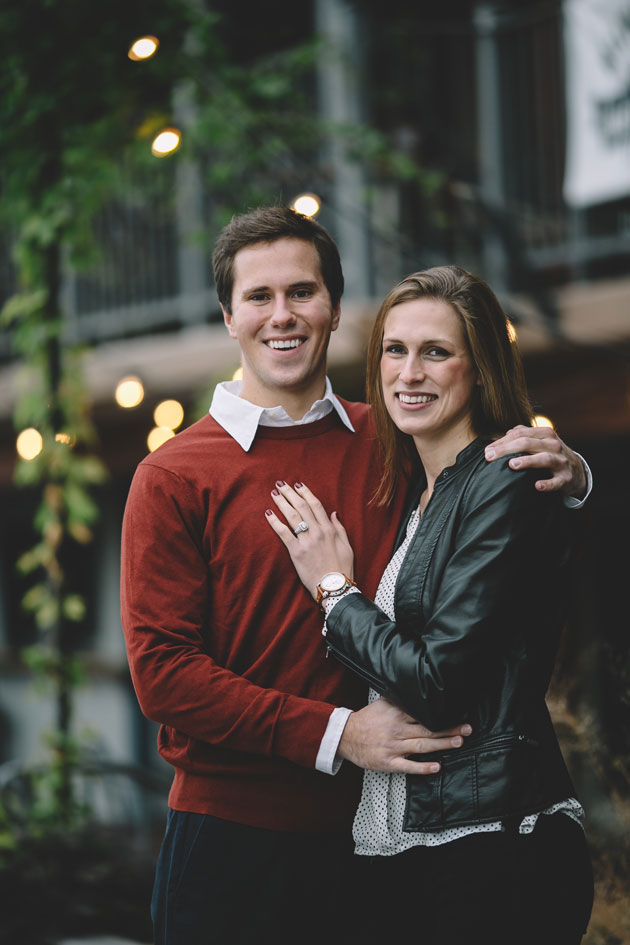 Meghan Niemann
Having chosen The Miller Room, Meghan is already off to a strong start on her summer 2017 wedding plans. Maybe that's because she has been dreaming of this day since she met Matthew in her freshman English class at Marquette University. Both passionate about the university and involved in the athletic department, they quickly became inseparable.
Matthew proposed to Meghan on the lakefront, so The Miller Room with views of the Milwaukee lakefront will bring back good memories! When their families come from all over the country, they want them to see the best of Milwaukee. And The Miller Room will deliver just that with incredible views of the city they love!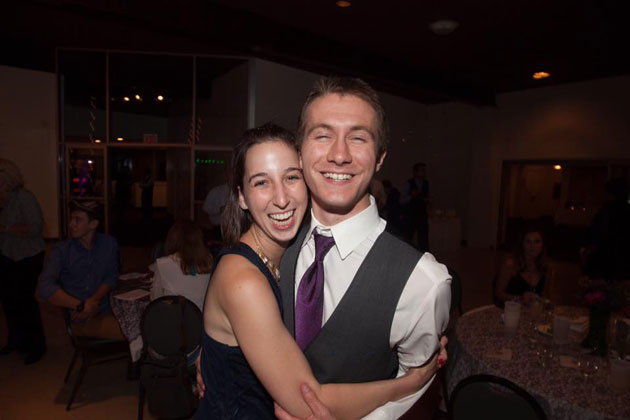 Erika Klefstad
Being eco-friendly is important to Erika, and that shows in her choice among Milwaukee wedding venues. The Urban Ecology Center is well suited to her fall wedding vision. Picture a comfortable early fall day with the sun shining. Guests are sure to be touched as the couple say their own vows in a beautiful church ceremony and then step out into a natural area for a beautiful reception.
Among natural decorations and wood fixtures, her fiancé's 10 younger siblings will be able to relax and be themselves—as silly as they like! Her friends will supply the music, so it is sure to match their personality and help them celebrate "the life we have together and the love we share."
After hearing from these couples, reading a sneak peek into the 2017 giveaway and previewing impressive entries in October, it is no secret that it will be a very special awards ceremony at Coast on February 8th.
Even before our trusted Milwaukee catering company started hosting this contest to help and honor inspirational couples, we planned thousands of incredible weddings. So there has never been a doubt that dreams do come true here at Zili Hospitality Group.
If you have not already, then be sure to submit your official entry into our Dreams Do Come True Giveaway by January 10th. This is just one way that you can share your wedding vision with our talented planners—the first step to bringing your wedding dreams to life.
Whether you win the grand prize or not, we want your wedding and planning to be everything you imagined without any stress! That's why we encourage you to contact our creative wedding planners online or on Facetime, or give them a call at 262-547-9447.
More Articles You Might Like: