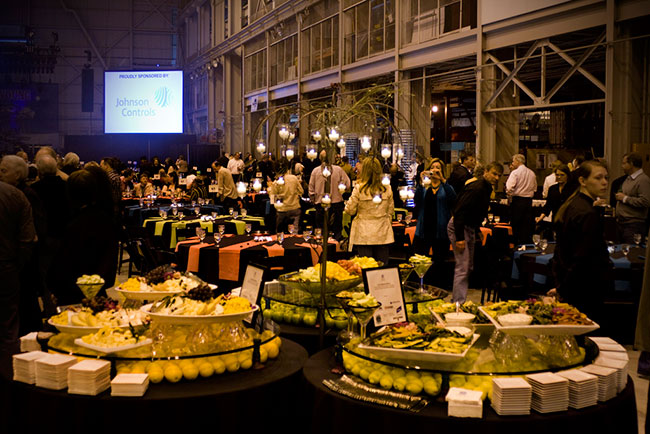 Zilli has had a lot to celebrate over the last 50 years. In the time that we've hosted over 31,000 successful events, we've been fortunate to build many strong friendships and partnerships throughout our community. Every time we think there isn't another cause to support, we get inspired by another group of people.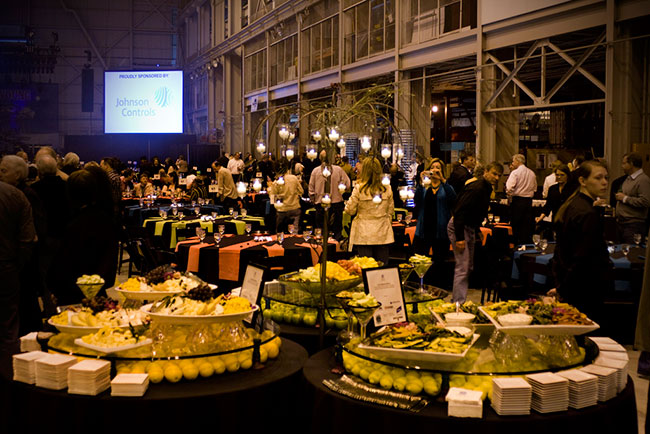 Over the last five decades, our dedication to service and hospitality throughout the Milwaukee area has allowed us to connect with and reach thousands of community members. To date, we've worked with 752 charities. Many of these nonprofits and organizations have touched us personally.
From our collective understanding, we realize that everyone knows someone who is going through something difficult, and there's so much we can do with our available resources to support each other. Here are some important causes and organizations we've partnered with over the years:
Family Adoption Services
Keeping families together and providing children with safe homes they can thrive in is an important cause to us. A lot of our friends and community members have adopted children who are huge blessings to their families. This understanding has led to our involvement with and support for Gifts of Adoption.
Domestic Violence Prevention
The Women's Center in Waukesha, Wisconsin, which serves women, children and men who have experienced domestic violence, sexual assault and abuse, including trafficking, is located in our backyard. About four times a year, we donate lunch for their board meetings, as well as attend their fundraisers and donate oral and silent auction items.
HIV Treatment & Awareness
Challenge Group is an important nonprofit we are a part of. Since the 1980s, this group has donated over 1.25 million dollars to the AIDS Resource Center of Wisconsin (ARCW), Holton Street Clinic, UW Milwaukee Gay Alliance and other organizations dedicated to LBGT issues. The ticket price for Challenge Group's event that they host every year is $300, and 100 percent of that goes toward the nonprofits.
Holton Street Clinic's mission is to provide specialized healthcare to all populations with actual or perceived sexually transmitted infections through consultation, testing, treatment and follow-up with compassion and understanding in a respectful and confidential manner.
While we don't coordinate a fundraiser for ARCW, we donate at least two oral auction items each year, which brings them about $5,000 to $10,000.
Faith-Based Work
We're also involved in a lot of faith-based organizations that we hold close to us. Gethsemane Church is important to our family, as they have been inclusive and welcoming to individuals from all backgrounds and orientations. We enjoy catering their church picnics and other events. The majority of their budget goes to education and helping people in the community.

Mental Health
Every year, the National Alliance on Mental Illness (NAMI) coordinates several events in our area. We participate in their bingo event and donate several silent auction items. Every September, they also coordinate a picnic in September for about 500 people, and we provide them with entrees.
Fighting Hunger
We are passionate about feeding people in our community, and this extends to others in need of food assistance. Many of us at Zilli donate to the Pewaukee Food Pantry. For any holiday parties we host in our home, we ask people to donate to Pewaukee Food Pantry or the Humane Society.
Generally, we will provide food items to buffets as part of fundraisers held in a bar or school. At any one time, we have about $2,000 in product in our freezer from over-runs.
Cystic Fibrosis
Cystic fibrosis is a rare genetic disease that affects more than 70,000 people worldwide. More than 75 percent of them are diagnosed by age two. On and off for the last 20 years, we've been participating in Cystic Fibrosis Foundation's local fundraisers dedicated to providing support and contributing to research toward finding a cure. We provide two or three oral auction items per year, even if we aren't catering the event. This October, we catered for the Breath of Life Gala, and will be doing so next year.
One of our friends in the restaurant business has a son who is battling this disease. We have learned a lot about how a hard-working family manages their business as well as supports and advocates for their child.
End-of-Life Care
Angels Grace Hospice provides comfort, dignity and peace for people fighting life-limiting illnesses. Our family is close with a woman who lost her 50-year-old father. We participate in their auction, and our auction item always goes for $5,000.
And Many More!
United Way, Rockwell, Baird and many other huge players in the city ask ZHG to donate. We aren't as intimately connected to them, but they're fundraisers that we want to be involved in.
Our community is everything to our family and passionate team of caterers and hospitality providers. If you want to learn more about what we're involved in or join in on the causes, we'd love to hear from you!
More articles you might enjoy: