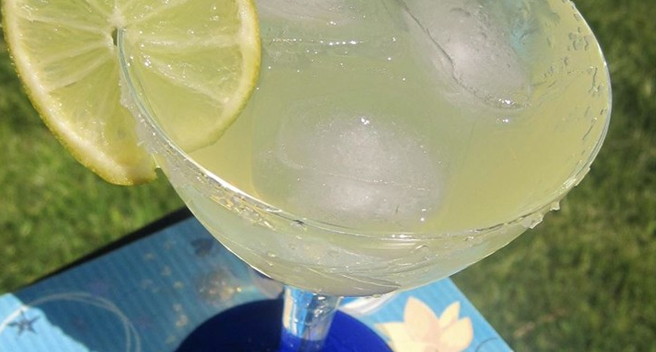 This is one of the best batches of margaritas you'll ever make.
Makes 8 Servings
Ingredients
2 cups sweet and sour mix
1 cup triple sec
1 1/2 cups gold tequila
1/3 cup brandy-based orange liqueur
2 limes, quartered
Directions
Salt the rims of 8 glasses. To do so, pour salt onto a small plate, rub the rims of the glasses with lime, and press them into the salt. Fill the glasses with ice.

In a blender, combine sweet and sour mix, triple sec, tequila and Grand Marnier. Blend until smooth. Pour into glasses, squeeze a quarter lime into each glass, and serve.
Recipe from allrecipes.com.