With so many amazing event venues in Milwaukee, it can be hard to determine which is the perfect fit for your corporate event. Fortunately, an experienced event planner can help guide you by illuminating the finer details that make a big difference on event day.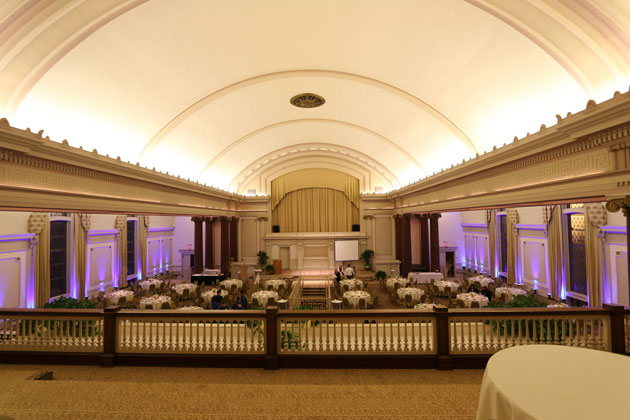 How to Choose Among Corporate Event Venues
Match Up Event and Location Specifications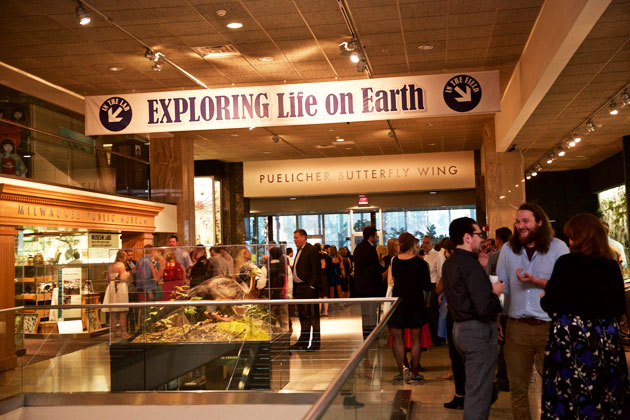 Finding a suitable venue starts with a broad vision of your event goals and desired atmosphere. With this in mind, you are ready to start sorting through your options using a venue finder tool and a meticulous event planner. Some basic attributes to consider when you begin your search include:
Location: A venue central to many of your guests or close to your office is a huge advantage. If you are considering downtown Milwaukee event venues, make sure they are not too close to locations that host noisy sports or music events.
Size and room configurations: Too small and guests feel crammed; too big and there is a lack of connectivity. Make your best estimate on the number of guests that will show, then find a venue that can comfortably accommodate them. And remember that the layout of your corporate event space can make it feel much bigger or smaller, so think about how room configurations will affect the flow of your event.
Parking: Make sure there is ample parking so guests don't arrive with a headache. If on-site availability is limited, scout out the options for local parking lots where you can reserve additional space. Or, to really make it a breeze for guests, inquire about valet parking service.
Price: And, of course, consider your budget. There are plenty of affordable Milwaukee venues that—with the help of a creative planner—may deliver exactly what you need. And if that dream venue is just out of reach, the wide range of Milwaukee cateringprices may afford you some flexibility to shift how you distribute your event budget.
Prioritize Your Event Needs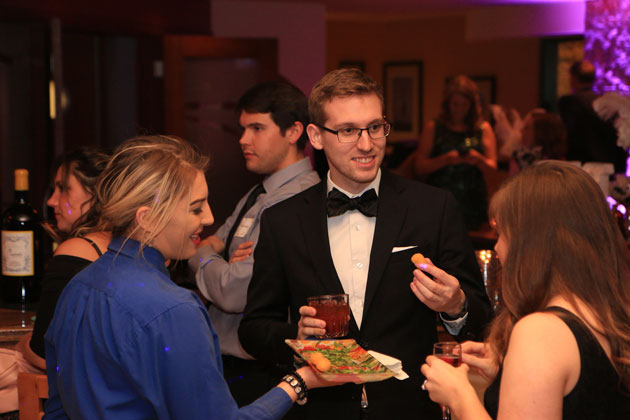 Once you have a venue that matches your style and event specs, consider what you will need to create the full experience. From the food and beverage service to activities and presentations, here are some details to consider:
Partner vendors: Some of the most popular venues only trust select Milwaukee catering companies to service events. A venue and catering team that has decades of experience and strong relationships with other Milwaukee vendors makes coordinating all the logistics of your big day a breeze.
Want to double-check that your venue of choice works with the best? Read Milwaukee catering reviews and preview corporate menus to make sure your event is in good hands!
Amenities: When planning your corporate event budget, it is easy to forget basic things like linens and sound systems. These may be included in the rental fee or come as an additional expense. Is it more important that you can choose and customize every aspect of your event, or are you happy to have it provided and included in the price of the venue rental?
Technology: Will you need Wi-Fi and charging stations? If so, will there be tech support to ensure guests have a seamless experience?
Audio-visual equipment and lighting: Think about all your AV needs for everything from slideshows to elaborate videos. Feel free to inquire about microphones, projectors and special lighting. If the venue does not provide these, they likely know a reliable and affordable vendor.
Be realistic and inquire about the limitations of Milwaukee event venues. You will not know what they are—and be able to adapt—if you do not ask! Once you know everything from closing times to noise and décor restriction, you can prioritize your needs and make an informed decision. And with the help of a creative event planner, we are confident you can meet every single goal!
Preview Favorite Milwaukee Venues for Corporate Events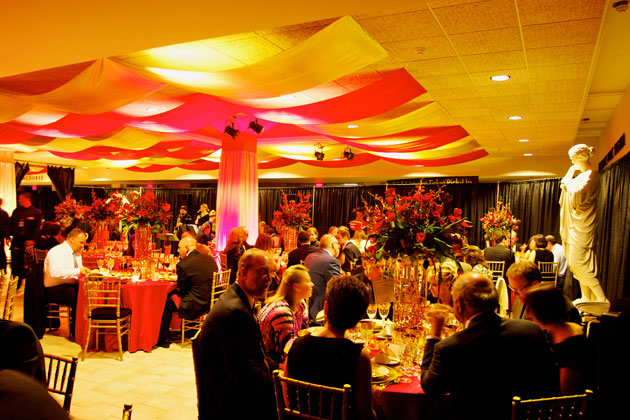 There are some venues that consistently book up fast, and for good reason! These popular Milwaukee venues offer superior service within exceptional spaces:
Coast: Lakefront view and elegant rooms at Coast can whisk away up to 400 guests. A sea theme helps even the most stressed guests relax while modern amenities like multi-level lighting, in-room music capabilities and Wi-Fi let you put on a show.
For conferences, meetings and presentations, you can't beat the Great Lakes room. As impressive as the views are the technological amenities: Wi-Fi, an electronic ceiling screen and touch-panel control for the Sharp Projector System, which includes a personal computer, DVD, VHS, camcorder and audio conferencing.
Miller Room: Invite up to 250 guests to take a seat and soak up views of Lake Michigan surrounded by beautiful gardens. The outside terrace is perfect for breakout sessions, while the main room is ideal for meetings, conferences, luncheons and dinners. A sound system, multi-level lighting, a lectern, blackout capabilities and exceptional service set the stage for a flawless event.
Personalize Your Corporate Event Space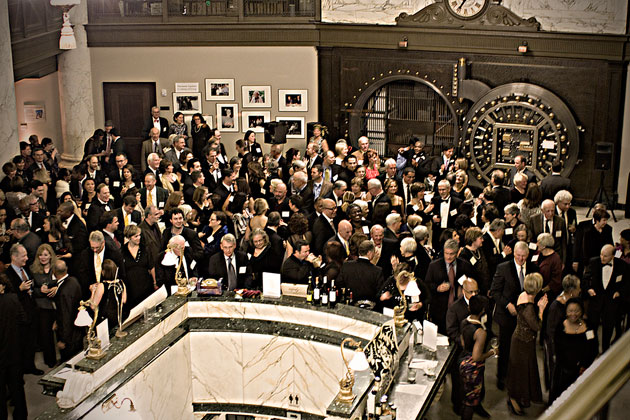 Once you find everything you are looking for in an event space, keep brainstorming ideas for your big day. If your event is a grand opening, you will jump straight into this really fun part of planning an event in Milwaukee. Because you'll utilize your store for your event space, you are ready to start browsing through the best corporate event ideas (add link to Top Corporate Event Ideas) that will make your event one to remember.
If you will be renting a space, then talk to your catering team about how food and décor can infuse your company's style into the location. Other successful Milwaukee corporate events and Pinterest boards offer endless ideas and inspiration. And remember, you can personalize nearly all of them! A skilled floral and event design team can customize items like table displays and centerpieces to match your event vision. 
Our talented and experienced Milwaukee catering team would love to make your next corporate event a huge success. Find our creative and meticulous event planners online or on Facetime, or give us a call at 262-547-9447.
More Articles You Might Like: