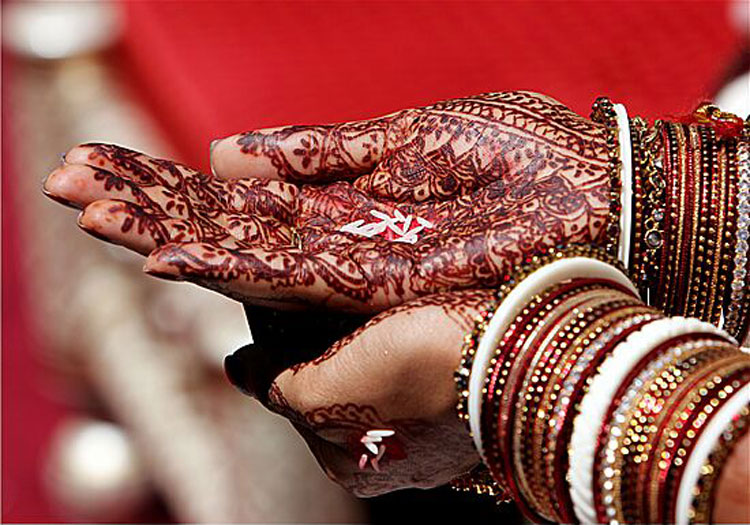 Indian weddings are incredibly elaborate and meaningful events, and as such, it is not surprising that a lot of thought goes into the planning process. This is a fun and exciting process, so long as the thoughts stay positive! All too often, couples come to us with doubts and worries about planning their Indian weddings in Milwaukee.
Let us ease your fears by sharing how we overcome every challenge to executing an incredible Indian wedding that all your guests will enjoy.
Keys to Planning an Indian Wedding in Milwaukee
Sourcing Authentic Indian Wedding Food
One of the most important elements in an Indian wedding is the highest-quality Indian food. And we make this one of our first priorities too. After extensive research, we partnered with the premier Indian chef in Milwaukee. Chef Bharti Sanghavi of India Gourmet Catering is the perfect match to our culinary team backed by more than four decades of experience. Chef Sanghavi ensures your Indian wedding menu is full of flavor and tradition.
Specializing in North, South and West Indian cuisine, India Gourmet Catering is a great partner when it comes to designing your custom menu. Their unique home-style recipes are just what couples are looking for—something repeatedly confirmed at initial tastings and again on the wedding days. Brides like Amanda who express that their "biggest fear was that many people would be trying Indian food for the first time, and we wanted to make sure they were served quality food that tasted amazing" are always relieved.
Crafting a Flavorful Indian Wedding Menu
The cornerstone of Indian dishes like murgh tikka masala, aloo bengan ki sabji, chhole, and dal makhani is flavor. That is why we work with Chef Sanghavi and Indian Groceries & Spices on North Ave, Wauwatosa to source the finest Indian spices and ingredients. The brilliant flavor continues to come through in sensational sides like naan with basmati or saffron pulav.
To create the most incredible Indian wedding menus, we incorporate seasonal ingredients like cilantro, chilies, cumin, turmeric, saffron and garam masala.
We also use local "Growing Power" greens for salads served or vegetables whenever possible. But these fresh and local ingredients aren't the only things that go into crafting scrumptious Indian food—it takes a passionate chef like Sanghavi, who says:
"Food is how I show my love. For guests, relatives, it doesn't matter the recipient. My goal is that philosophy will show itself through my catering because I take great pride in and care of each step in each meal I prepare. The flavors are deep, personal and lovingly prepared for you."

Uniting Different Cultures
We are always excited when couples express a desire to fuse cultures—we love to use our creativity to combine unique styles in a way that complements each other. From assisting in planning for a multilingual wedding with ceremonies in both Hindi and English to designing your personalized menu, we are excited by the challenge of simultaneously embracing different cultures
One of our favorite parts of planning an Indian fusion wedding like Sarah and Prince's at Boerner Botanical Gardens is working with India Gourmet Catering to design a personalized menu. Some of our favorite pairings are:
Indian small bites such as samosas, chili paneer and aloo papri chaat: With our bacon wrapped chicken with zesty cranberry glaze and BBQ pork pops
Indian entrees such as chole, gobi ka saath aloo and murgh tikka masala: With chicken bruschetta and Icelandic cod artichoke barigoule
Indian sides such as mint & cucumber raita: With fresh fruit and grilled vegetables
Personalizing Milwaukee Wedding Venues
The first step to customizing your wedding location is freeing your mind of unnecessary tasks so it can focus on what will make you and your guests feel incredible. With the catering service by India Gourmet being all-inclusive, you don't have to worry about the cost or hassle of acquiring things like china, flatware, linens, glassware and even staff. This lets you focus on the important and potentially personalized aspects of your wedding décor.
We can help you explore prized Indian wedding venues like The Milwaukee Public Museum and Boerner Botanical Gardens to see how traditional decorations like flowers, umbrellas, Buddha statues, and even elephants fit in the beautiful ambiance.
If you choose a modern Milwaukee wedding venue, we can further the ambiance with creative food presentations. Innovative ways to display traditional Indian menu items include:
Pani puri: Atop a chutney shooter
Behl: From votive cups with demi spoons
Mango lassi: As greeting sippers during the ceremony
Mango kulfi: From demi cups with demi spoons
Honoring Indian Wedding Traditions
Women with intricate henna designs feel at home from the moment they step into an Indian wedding coordinated by our experienced wedding planning team. We go to great lengths to ensure you have everything you need to relax and enjoy every moment. From pre-wedding rituals like the Pithi and Mehndi to the Mangal Phere around the sacred fire, we make sure you are worry-free so you can fully embrace your culture. By providing flawless service, we do our part to make sure your traditional Indian wedding ceremony can be filled with joy.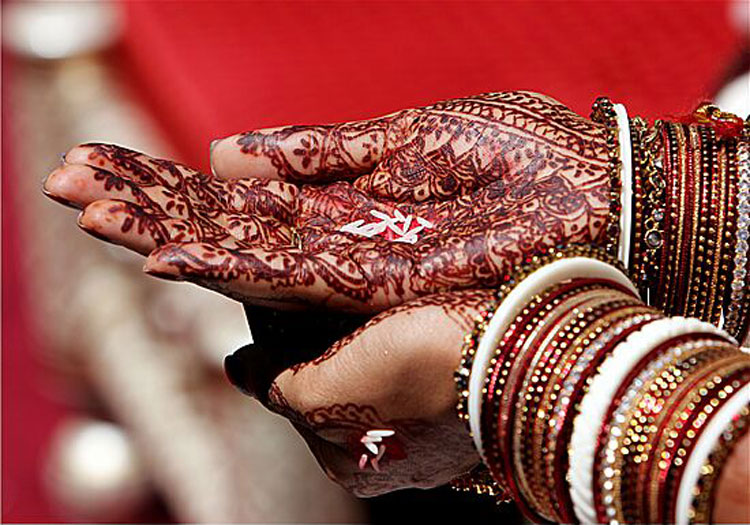 Need Help Finding the Perfect Venue?
Feeling overwhelmed by the number of incredible Milwaukee venues to choose from? No worries! Our complimentary wedding venue concierge pairs you with a Zilli wedding professional, who will give you an in-person tour of every venue that matches your specific vision.
Our support begins from the moment you contact our meticulous and attentive wedding planners. From organizing for your sangeet event to designing your custom menu, we want to make every moment a memorable one.
For a worry-free Indian wedding planning experience, contact our creative wedding planners online or give us a call at 262.547.9447.
More articles you might enjoy: