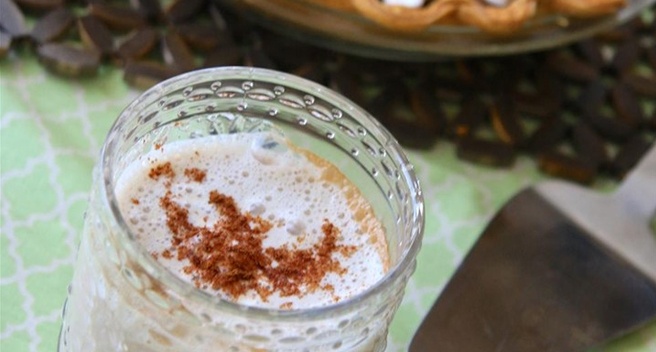 This delicious pumpkin spice latte tastes like fall and is perfect for the holidays.
Makes 1 Serving
Ingredients
1 cup milk, divided
1 tablespoon white sugar, or more to taste
1 tablespoon pumpkin purée
1 teaspoon pumpkin pie spice
1/2 teaspoon vanilla extract
1/4 cup brewed espresso
Directions
Whisk 1/2 cup milk, sugar, pumpkin puree, pumpkin pie spice, and vanilla extract in a small saucepan over low heat. Simmer for 5 minutes. Whisk in remaining 1/2 cup milk.

Pour milk mixture through a fine-mesh sieve to remove pulp. Return milk mixture to saucepan and simmer, whisking, 2 minutes. Add espresso and whisk until foamy, 1 minute.
Recipe from allrecipes.com.