Looking to really make an impression at your next corporate seminar or work conference? Zilli's Lunch & Learn menus let you inject the day's proceedings with an appetizing energy boost of sandwiches, salads and more. Your choices of an amazing entree, healthy salad, delectable vegetable and filling starch (served up by our dedicated waitstaff) are sure to energize your audience and make for a productive seminar event!
Local
Family Owned
Professional Staffing
Complete Set Up
Salads
- Select One -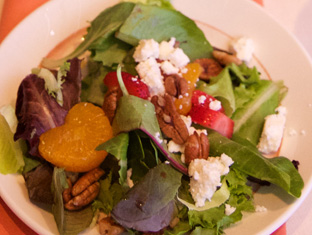 SIMPLE GREENS SALAD
Mesclun mix with baby romaine, feta cheese and craisins. Tossed with a cranberry vinaigrette and topped with sweet potato hay.
GORGONZOLA PEAR SALAD
Crisp Field Greens, Caramelized Pecans, Bosc Pear, Crumbled Gorgonzola, Apple Walnut Vinaigrette
CAPRESE SALAD
A fan of colorful tomatoes, fresh mozzarella garnished with basil and greens and drizzled with balsamic glaze.
COSMOPOLITAN SALAD
Mix greens, walnuts, sun-dried cranberries, mandarin oranges and feta cheese drizzled with citrus vinaigrette.
GROWING POWER SALAD
Locally grown spring mix with Dark tart cherry, crumbled blue cheese, chopped green onion, toasted sunflower seeds, bourbon walnuts and red wine vinaigrette.
WATERMELON TOWER SALAD
Refreshing stacked salad with crisp watermelon and cucumber batons, arugula, crumbled feta cheese drizzled with a honey and cider vinaigrette.
COSMO 7-LAYER SALAD
Cosmo glass fill with lettuce, peas, shredded cheddar, bacon, diced tomato, diced egg and chipotle mayo.
Lunch ENTRÉES
- Select One -
TENDERLOIN FILET WITH BOURBON SHALLOT CREAM
Grilled tenderloin filet with bourbon shallot cream, french beans with pearl onions and blue cheese tator tots
STATLER CHICKEN BREAST
Bone-in, pan seared flavorful and moist chicken breast.
CHICKEN - SPIEDINI
Golden breaded chicken breast stuffed with sliced Roma tomatoes, fresh mozzarella, basil leaves and marinara sauce.
NAPA VALLEY CHICKEN
A sautéed breast of chicken with a light velouté sauce, split grapes and minced chives to garnish.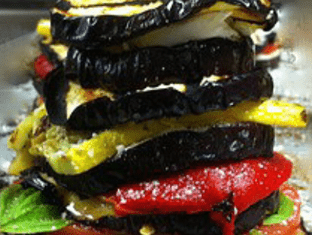 EGGPLANT NAPOLEAN
Layers of eggplant, tomato, fresh mozzarella, fresh basil, roast red pepper with a smoked roasted tomato sauce atop angel hair pasta.
STARCH
- SELECT ONE -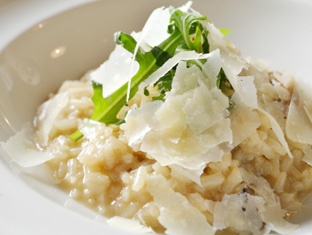 PARMESAN RISOTTO
PEAR SHAPED POTATO W/GARLIC & HERBS
GARLIC TRUFFLE MASHED POTATOES
Creamy whipped potatoes blended with garlic, sour cream, chives, parsley, seasonings, truffle oil and butter.
POMMES ROYALE
Fresh whipped potatoes seasoned with horseradish, heavy cream and cheddar cheese. Piped out into a swirl then baked to a golden brown.
BLEU CHEESE TATER TOTS
CHATEAU POTATO CREPES
Puréed potatoes blended with sour cream, Parmesan cheese, and chives, rolled in a crepe.
VEGETABLES
- SELECT ONE -
BRUSSELS SPROUTS WITH BACON AND ONION
Roasted Brussels sprouts accompanied with crisp bacon and caramelized onions.
ROASTED ROOT VEGETABLES
Carrots, butternut squash, parsnips, yams and celery root oven roasted in extra virgin olive oil.
VEGETABLE JEWELS
Fire roasted red and yellow petite tomatoes and green grilled asparagus pieces.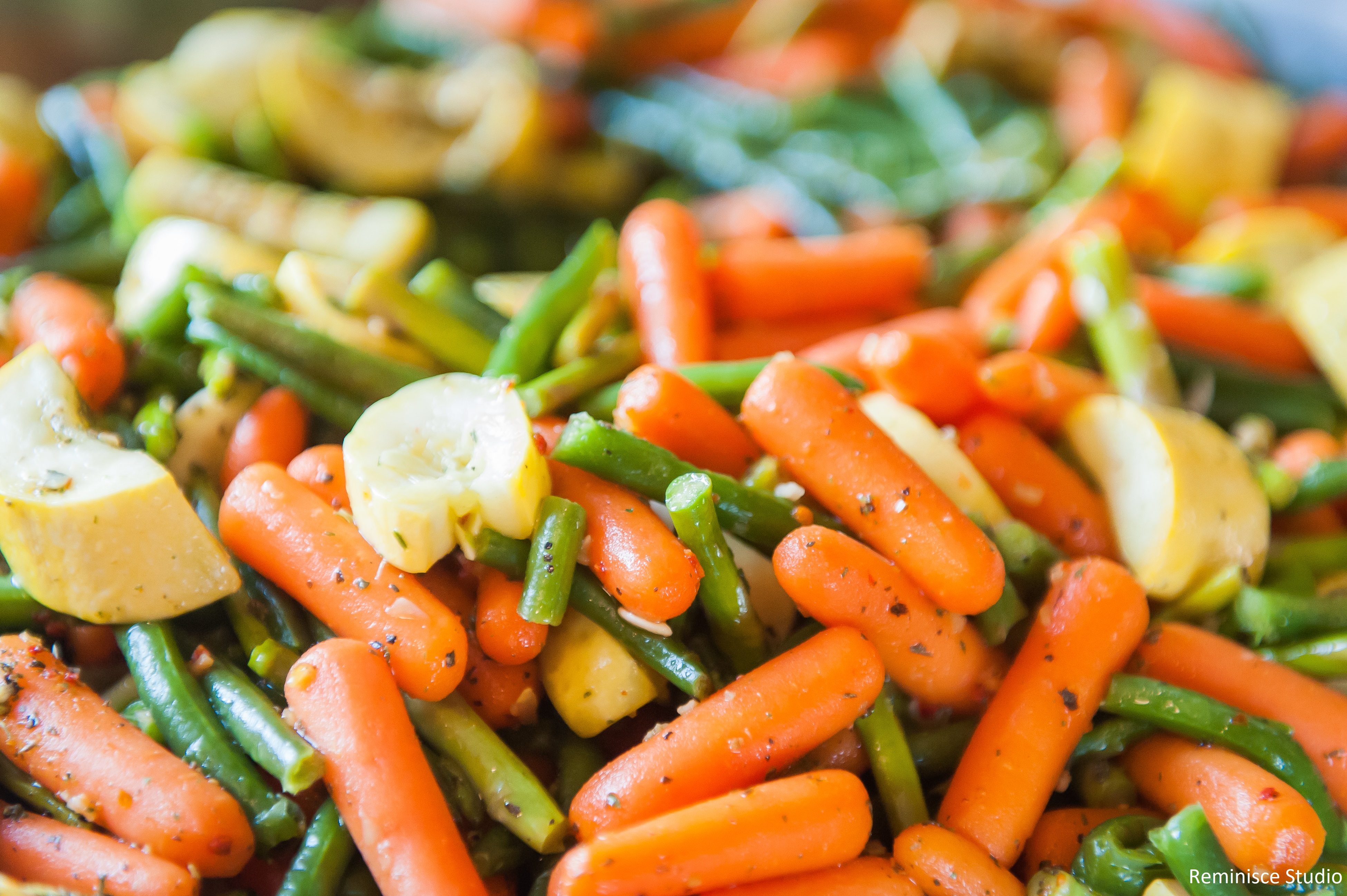 SEASONAL SAUTE
Chef select seasonal vegetables.
ASPARAGUS AND GREEN TOP CARROTS TIED WITH LEEK
Asparagus and green top carrots bundle wrapped with a leek string.
WHOLE GREEN BEANS IN ZUCCHINI RING
Whole Green Beans with Red Pepper strips in Yellow Squash ring.