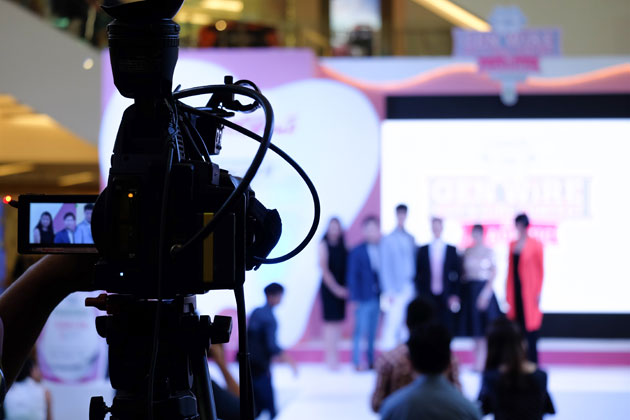 Technology is taking corporate event planning—and guest experiences—to new levels. Because the best Milwaukee catering companies and event venues know the value that technology can provide, they find new ways to incorporate it into everything from food to décor.
Our creative event planners can help you match up a Milwaukee venue with your corporate event and technology plans. Or, if you've already chosen a location, we can use current event technology to transform it and elevate your function.
New Technology Ideas for Events
It's not exactly a robot, but it's sure to catch guests' attention as much as one would. This innovative messaging medium not only welcomes guests, but it can also share helpful information like directions and event schedules. This life-sized, technologically-advanced cutout is the perfect way to greet guests at any tech-savvy event.
Wearables
When it comes to providing benefits to event planners and guests, wearables are among the tech event trends to watch. Wristbands and smart badges replace the traditional event tickets and name badges. And they can do more! Track guest attendance and movement to adapt on the fly or even post to social media on guests' behalf.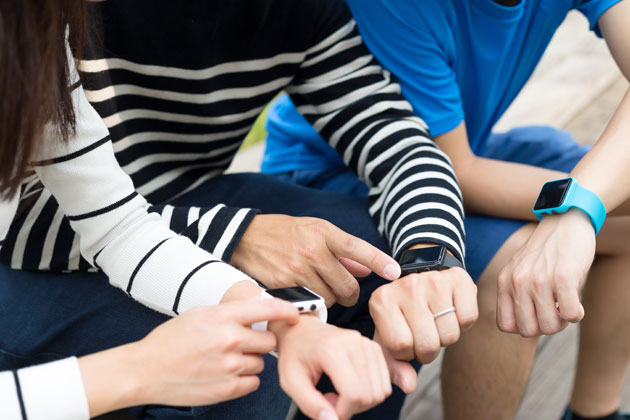 Video Mapping
Pretty much anything you would think of printing out on a banner can be projected onto nearly any surface—it does not even have to be smooth! Venue walls are the perfect canvas for projecting company logos, messages and social media posts in a futuristic way that completely transforms an entire room or building. This method is a great way to reinforce that your company is on top of current trends and advancements—in and out of its field of expertise!
Take a look at how projection-mapped high-definition videos of constantly changing designs animated The Lab at Panorama 2016. Then imagine your logo or designs coming to life in a similar way at the versatile Boerner Hall and Multimedia Room at the Boerner Botanical Gardens. This stunning venue even comes equipped with a large projector screen and plenty of suitable surfaces. So use them to project directions, company logos or anything else you can think of!
Virtual Reality and Augmented Reality Displays
HoloLens leads the charge in head-mounted displays. This incredibly smart device recognizes guests' voices as well as eye and hand movement. Although this is really taking off in conferences and other corporate events where they allow attendees to visualize and work with digital content, it also has fun applications for social events. Now you can create life-sized holograms of characters and let guests interact with them!
3D Printing
You don't have to go to London to get the full 3D dining experience. This innovative technique is going mainstream, and you can apply it to food, utensils and plateware at your next big event. New enough to capture the attention of guests but tried and tested enough to deliver on quality—this is an event idea to jump at!
Bluetooth Beacons
These tiny devices have the power to transform corporate events. Send event information, menu details and incentives directly to guests. And by knowing their location, interests and other critical information, you can guide them in the right direction, allowing them to make the most of their time at your event.
RFID-Tagged Food Vessels
Radio-frequency identification can help you keep track of one of the biggest assets at your events—the food! Use this technology to get feedback when food is placed on surfaces or get special notifications when it passes by interactive walls.
Live Streaming
There are always some guests, or even a wide audience, who are unable to attend but could benefit from viewing a presentation. Fortunately, you can use 360 live streaming to share the keynote, critical information and the whole experience! You can charge a service fee or make it free to join a seminar. As an added bonus, you will have a record of the coverage for later review and sharing.
If you will be live streaming globally, consider translating presentations into several languages. You may also choose to custom design an internationally inspired corporate menu. We love to put an innovative twist on traditional favorites. From sushi cakes to dessert sushi, we have a unique dish for every course and culture.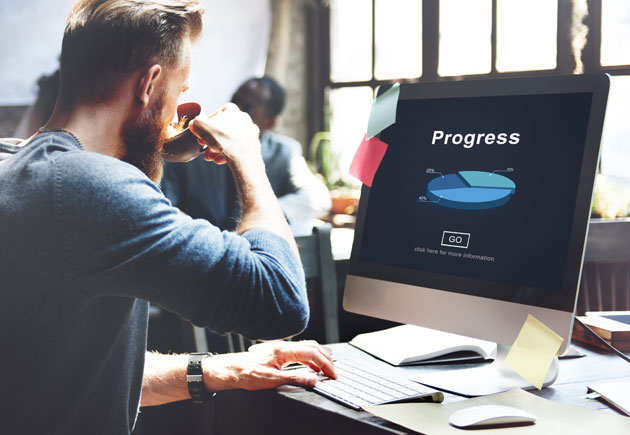 Dynamic Photo Booths
Create a more interactive and captivating photo booth experience by integrating touchscreens and motion sensors. To make sure guests take home a reminder of the company that knows how to work and play hard, you can also sneak a company logo into the background.
Interactive Bar Tops and Tables
Engagement doesn't end when the food and drinks roll out! Gesture-based tracking and integrated video projectors work together in a dynamic way to give guests an unprecedented experience. From sending a note across the bar to creating the illusion of moving water, the gesture-based tracking technology used in interactive bars can animate any dining experience.
Live Polls
Engagement is one of the cornerstones of top Milwaukee corporate event ideas, so draw guests into lectures and let them know their opinions matter! There are plenty of mobile event apps that enable guests to cast their votes live—drawing them into the presentation and gathering valuable feedback. Advanced apps like meetoo allow you to customize with options like anonymous polling and displays including company logos and biographies, so guests have all the information they need right in their hands.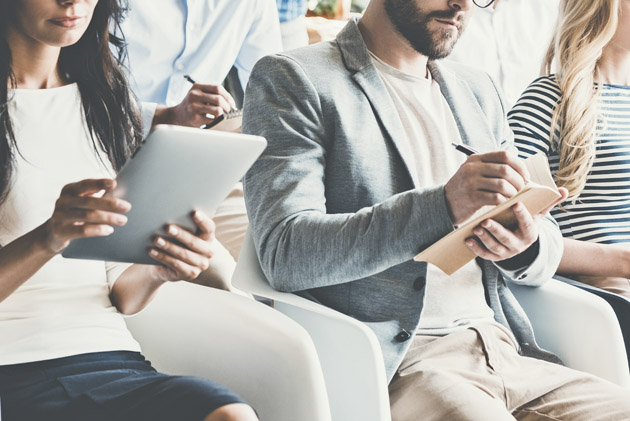 Custom LED Lighting
Uplighting is an efficient way to set the tone of your event with a fitting color scheme and ambiance. The sound system, blackout capabilities and multilevel lighting available at modern venues like the Miller Room allow you to create an exciting and dynamic event atmosphere. Clean lines and simple modern décor are the perfect complement to contemporary lighting.
Drones
Drones allow you to zoom in and capture unique angles that traditional cameras struggle to attain. The exceptional footage produced can be integrated with traditional photos and videos to surprise and wow guests. Or, if you will be sharing your event with the public, using such technology ensures you present the full experience and finest details of your big event.
Interactive Apps for Personal Devices
Many guests travel with tablets, but you can also rent them so nobody misses out. Helpful apps like Event Master, which can handle everything from ticketing to schedules, allow guests to easily navigate even the largest Milwaukee venues and events. And to take this a step further, use second screen technology to integrate guests' devices into the event experience with products like Evenium ConnexME.
One of our top choices for large corporate events is the Milwaukee Community Sailing Center. Spanning 6,000 square feet with breathtaking views of the skyline and Lake Michigan, there is no shortage of space or beauty. Equipped with WiFi, a large multimedia screen and state-of-the-art lighting controls, this large space is ready to accommodate even the most advanced business functions.
Social Walls
Display a live feed from social network platforms like Facebook, Instagram and Twitter. This is one of the most engaging yet cheap technology event ideas. When guests use your event hashtag, it will appear on the real-time feed. Of course, you can customize it to exclude any unfitting content. And, if you like, use widgets to add the feed to your corporate website so people not in attendance can follow along.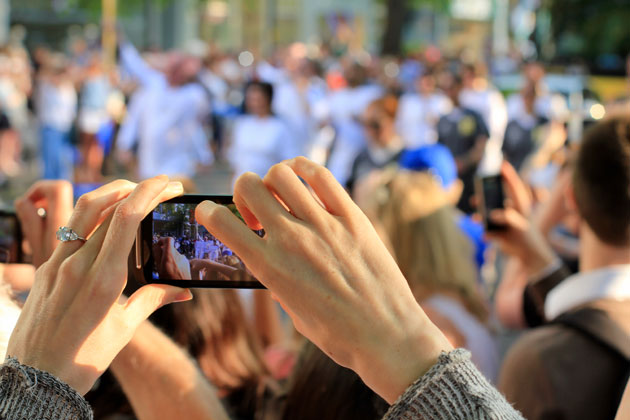 Social walls are a talking point that guests are likely to gather around as the event gathers momentum. We love the idea of surrounding it with a creative display of modern sweet treats like edible chocolate spoons and a fruit grand marnier martini.
Our talented Milwaukee catering team with more than 50 years of experience would love to make your corporate event exceptional. Find our creative and meticulous event planners online or give us a call at 262-547-9447.
More Articles You Might Like: