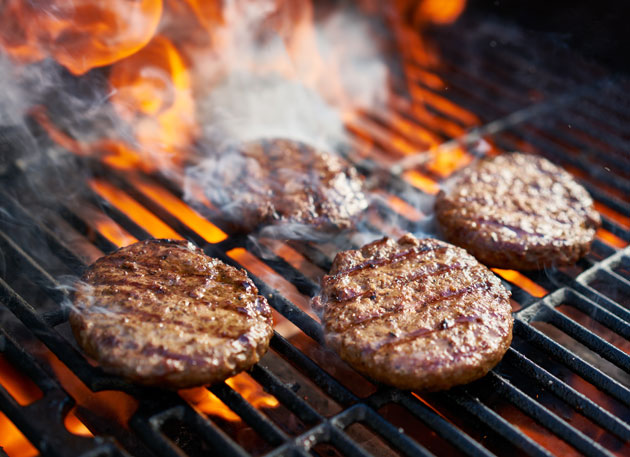 How loyal do you think your employees really are? Do you give them proper and timely credit when that credit is due? What does recognition for "a job well done" look like at your company? How do you tell your employees how thankful you are for all that they do? What's more, how do you show them?
The best businesses in our contemporary social economy thrive because they cultivate a culture of loyalty and devotion to the organization within their employees. The connection they develop and share runs so deep that it often turns employees into ambassadors for the brand itself. Those employees become an entire marketing channel for those companies, putting the same love they get out of the business right back into it. It's all about reciprocity, and this means that finding fun and enthusiastic ways to show appreciation for your employees is of paramount importance.
So what would you say is the best way to do that? The answer to that question may seem surprising. In the summer months, company picnics are the unquestionable way to go for showing employee recognition and raising employee morale.
Take a look at this infographic to see what we mean.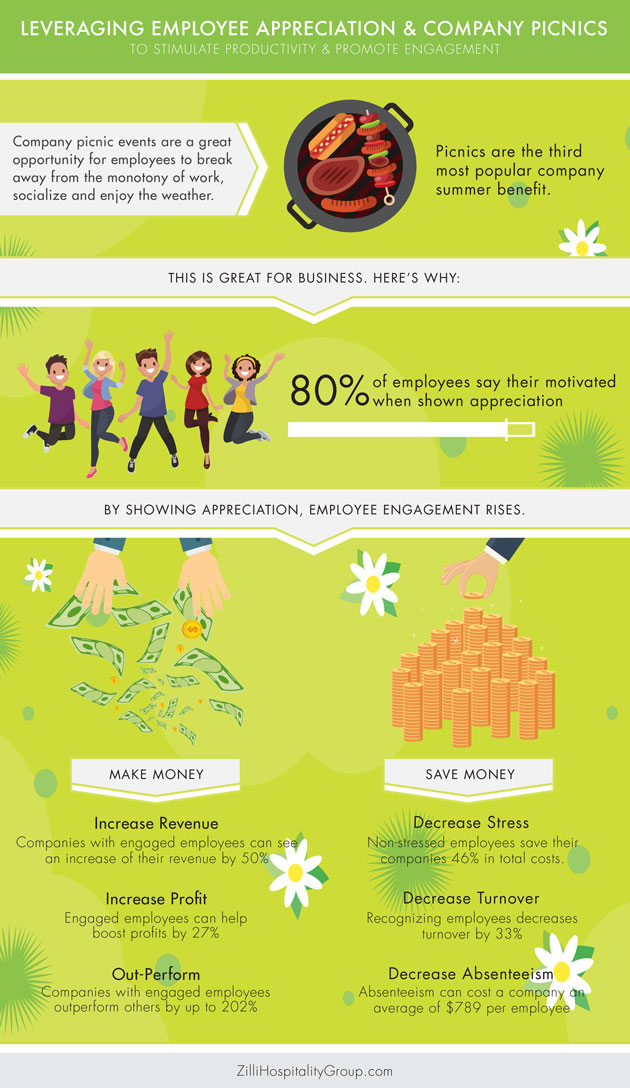 Despite the popularity of picnics, many organizations are still missing out on the golden opportunity picnics present to do something memorable and valuable for their employees and (by transitive property) their businesses. To whom much is given, much is required. Your employees have already given you so much. This summer, give them something you know they truly want in return: a fantastic company picnic.
Our talented and experienced Milwaukee catering team would love to make your next company picnic exceptional. Find our creative picnic event planners online or give us a call at 262-547-9447.
Sources
OfficeTeam
Glassdoor
Gallup Polls
CompHealth
Hornblower Cruises & Events
Clute Institute
More articles you might enjoy: