Quit dusting off grandma's old china and let us do the work!  We have a full line of unique vintage pieces to put your next event over the top.  Whether you are looking for that country chic feel, maybe you are a hopeless romantic, or just want to import your eclectic taste into your special day; Zilli Hospitality Group offers a full line of vintage china, flatware, glassware, linens and décor.
Vintage Table Settings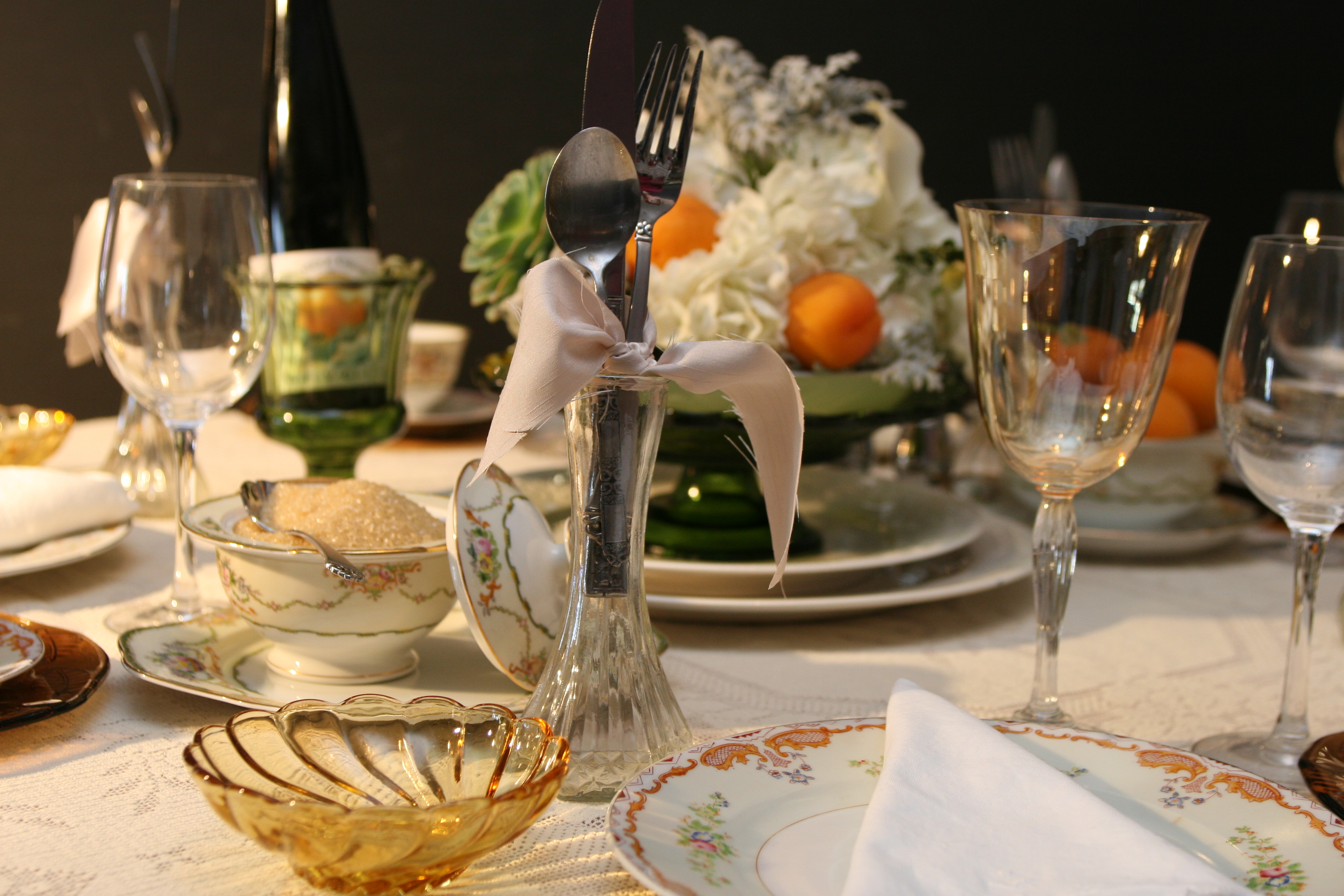 Find Your Vintage Style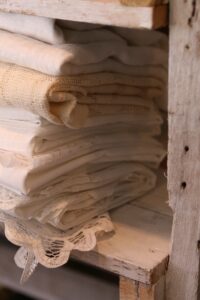 Maybe  you aren't looking for that traditional feel of bone white china,  fancy metallic banded dinnerware, or modern settings…we've got just the thing!  Have our Event designers express your personality with our Vintage dinnerware.   Mix and match from our warm golden tones to evoke a very elegant feel or choose from some of our cool blue china for that baby shower you have been waiting to throw!  Contact our In-House Floral Department to add a stunning centerpiece to pull your look together or add individual bouquets of baby's breath at each table setting.  We offer assorted vases, crates, and tin cans to compliment your floral.
Not looking for a caterer but want to add some flair to elevate your home cooking?  Our table settings, linen, and decor are  available for rent!
Lacy details, floral patterns, and warm ivories can be the backdrop for your next event.  Beautiful enough to use on the most elegant dinner parties but casual enough to use at your next barn wedding.  Add in a simply folded linen napkin with the lace peek-a-booing off the edge of the table and you have just added that special touch that our "Loved Linens" bring!
Contact our Sales Department about our full Vintage line at 262-547-9447!
Vintage Decor Gallery
Find your Vintage style!  At Zilli Hospitality Group we know it's "all in the details" and our Vintage Props can help evoke your style!  Our fabulous Pallet Cart can greet your guests with a variety of hors d'oeuvres, a signature cocktail served out of mason jars, or be the show stopper finale delivering homemade desserts directly to your guests tables!  We also offer a Dessert Library to showcase your family photos or albums while experiencing our miniature desserts for an interactive experience.  Add a few wingback chairs to encourage guests to lounge around and look at albums of your family and friends.  Don't forget to capture the memories with our "rustic picture windows" or our fun "chalkboard chatter signs" for all your unique photo opportunities.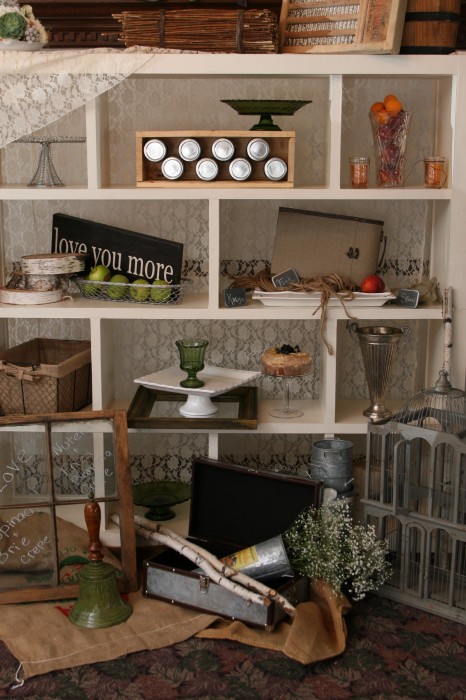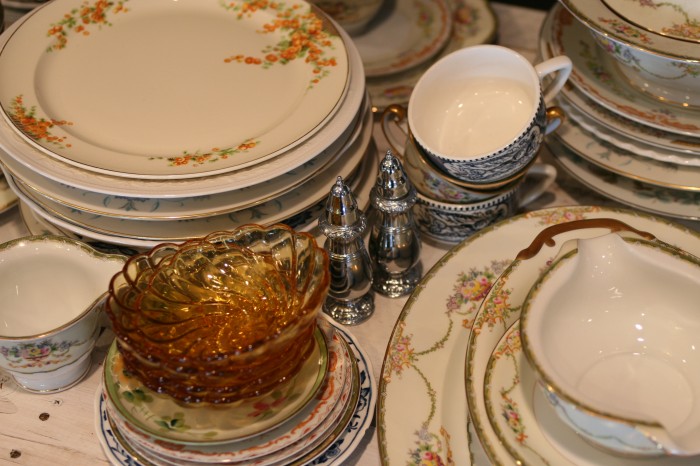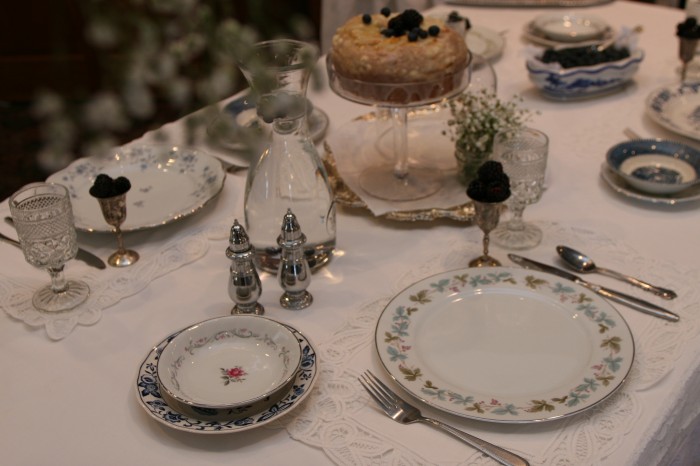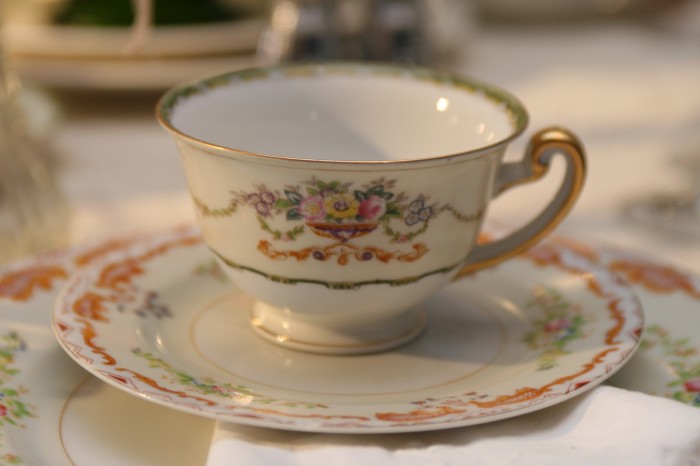 If you'd like to know more about our services, receive an estimate for your next event or have one of our expert Event Designer meet with you, call or email us today 262-547-9447.