There is no better way to enjoy the warm weather than with a fun, delicious Milwaukee picnic experience. And having a nine-to-five office job shouldn't prevent you from getting outside and enjoying the sun's warmth on your face.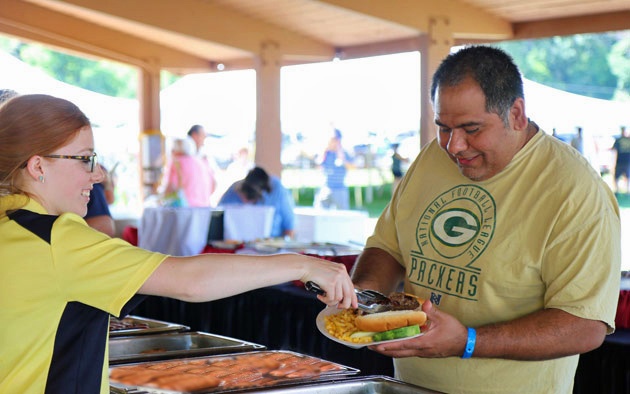 Europeans are no strangers to the long lunch break. They claim that a relaxed midday meal improves their workplace communication and inspires creative fortitude. Unfortunately, Americans are not accustomed to such leisurely workday meals. We are more likely to eat lunch at our desks than on an outdoor terrace.
The following list of benefits of the corporate picnic lunch may convince you to change your routine and move toward a refreshing way to eat lunch (and do business).
Reasons to Host a Weekday Company Picnic
From a full day at the office to driving the kids to and from activities, the workweek can seem like a hamster wheel. You can hit the reset button mid-week by enjoying a cohesive picnic experience, including professionally presented food, entertainment, a theme and event design.
Increased Employee Satisfaction and Productivity
As previously mentioned, our home and work lives are busier and more stressful than ever. Hosting a weekday corporate picnic gives employees a chance to relax and mingle with coworkers while the best Milwaukee catering company serves delicious food.
Research has shown that exposure to nature invigorates creativity. Encouraging an hour outside to decompress from a busy workday leads to clearer thoughts, increased energy, higher work productivity and happier employees. And happy employees lead to successful businesses. It's a win-win!
Higher Attendance
Since employees are already at the workplace, a short walk to the nearby picnic location is convenient. Convenience correlates with higher attendance. Employers can reward employees' hard work by allowing everyone to go home after a longer lunch break. Or maybe the most important benefit of higher attendance is that it is an opportunity for employees to build relationships with coworkers they may never see otherwise. This may increase inter-office respect, trust and communication.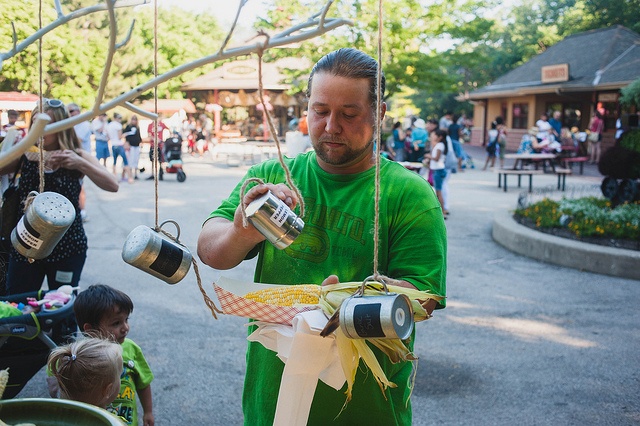 Save on Catering Costs
Hiring a catering partner can be costly, but our event planning team is dedicated to helping you create a custom menu that suits your budget. Having your picnic mid-week, whether at your workplace or in a local park, doesn't have to be fancy (but it can be!). Whether you pick items from our delicious picnic menu or design your own, we are more than happy to serve an affordable meal without compromising quality.
Taste New Food
Whether you pack your weekday lunch or go to your favorite take-out restaurant, the same food can become boring. Our professional, in-house trained staff handle all the logistics, and our chefs break up your weekly lunch routine with these mouth-watering picnic menu items: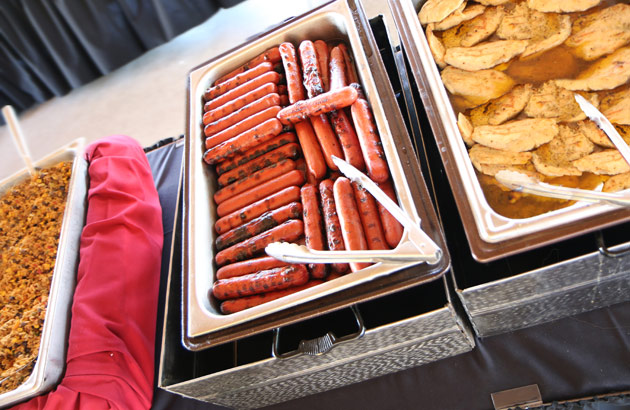 Main Grilled Items:
All-beef plump hotdogs
USDA choice all-beef hamburgers
Salads:
Classic potato salad
Garden vegetable pasta salad
Marinated cucumbers and tomato salad
Sides:
Creamy or vinaigrette country coleslaw
Baked mac and cheese or baked beans
Easy Planning
Having a picnic on the office grounds is convenient and easy to plan. You already know the space because it's your office building! You don't have to go off-site. Let your Milwaukee picnic planner come to you and the set-up will take place while you're working. All you have to do is come out when it's time to picnic and enjoy the event with everyone else.
Have Some Fun!
No one ever said that your week had to be all work and no play. We are a catering team who believes in making our picnics the most fun in all of Milwaukee. If you decide or need to take your picnic off-site, our venue finder will help you select a location that can accommodate all your needs. Whether you want live entertainment, space for a volleyball game, or enough tables for 500 people, there is a venue out there for you. Take a look at our 2015 picnics at Miller Park to get a sense of how we transform an outdoor space.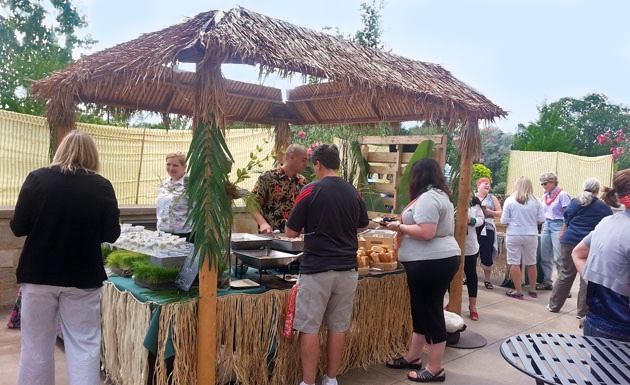 Our event planners, professional chefs and staff love to show off their creative flair. If you have specific ideas for food, entertainment or any other specifics, we are happy to explore those with you and customize as much or as little as you'd like.
We pride ourselves on exceptional customer service, obsessive attention to detail and over 50 years of picnicking experience in Milwaukee. If you'd like to get in contact with us to start planning your weekday picnic, write to us online or give us a call at 262-547-9447.
More Articles Your Might Like: