Whether you are planning a company picnic in Milwaukee or a family gathering, a zoo theme is the perfect way to bring out the playful side in guests. Zoos are all about animals, but a creative touch will expand this theme to take guests on an unforgettable picnic adventure.
In this post, we will show you how to weave zoo picnic theme ideas into every aspect of your Milwaukee picnic.
How to Plan a Zoo Picnic
Pick a Wild Venue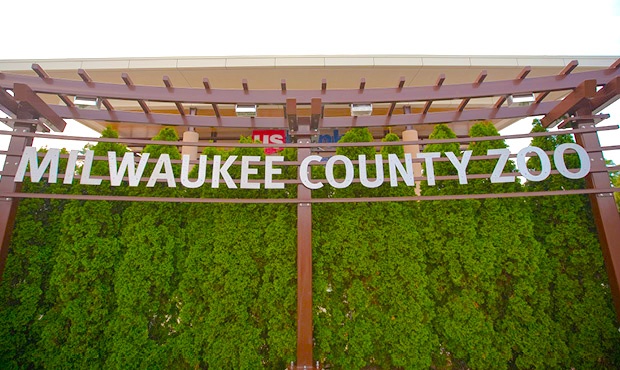 When choosing from the countless fantastic picnic venues in Milwaukee, look for one that features the outdoors that also provides shelter from the elements. The Milwaukee County Zoo does an exceptional job of this with 11 indoor and outdoor spaces. Floor-to-ceiling windows bring the soaring trees and foliage inside for a naturally beautiful view. Most people planning a picnic in Milwaukee will be drawn to one of the zoo's outdoor picnic areas. If you are really looking to bring the zoo picnic theme to life, you can hold your picnic in one of the animal exhibits.
Fresh Picnic Food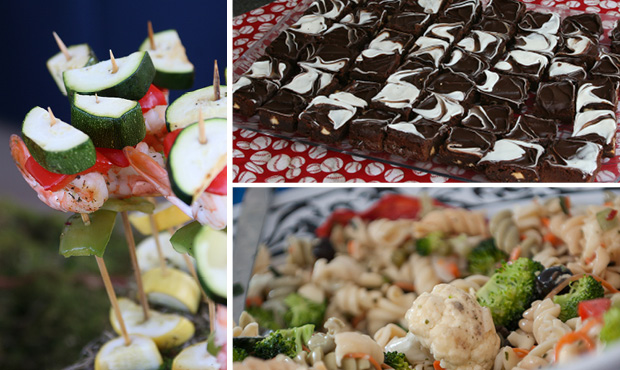 Look for a catering company in Milwaukee that has decades of experience and can help you plan a custom picnic menu to match your zoo theme. We always recommend bringing in the finest barbeque catering to grill up favorite picnic foods like all-beef plump hot dogs, USDA choice all-beef hamburgers, Klement's Brats and flavorful chicken breasts. For a zoo themed picnic menu, we also suggest loading up on fresh fruits and veggies.
Some picnic food ideas that will take guests on a safari are:
Garden Vegetable Pasta Salad
Marinated Cucumbers and Tomato Salad
Chilled Watermelon Wedges
Shrimp and Vegetable Kabobs
Fudge Brownies with Zebra Stripes
Also, be sure there is plenty of fresh juice and lemonade for guests to enjoy throughout your picnic.
Natural Décor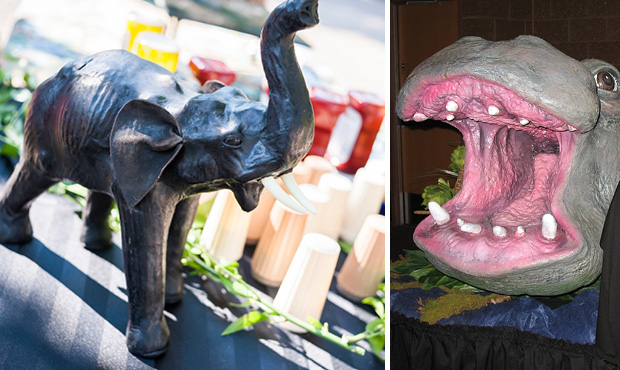 Picnic catering in Milwaukee is not just about the food. A great catering team creates an all-encompassing experience for guests. A very important part of this is your picnic decorations. For a zoo picnic theme, try these picnic décor ideas:
Food station figurines: let animal figures run wild among rainforest leaves, flowers, moss and wooden stump bases. Straw hats and binoculars help draw guests into the wild picnic décor.
Table numbers: mark tables with letters based on zoo animals like "z" for "zebra." Our event planning team will choose pictures that perfectly match your company's style.
Fruity centerpieces: mini apples in mason jars are a seasonal favorite that will have mouths watering.
Striking sculpture: we make sure every detail of your event flows with your picnic theme, but one or two features should really pop out at guests. Ask your Milwaukee catering company to bring in a bold zoo picnic decoration like a giant hippo sculpture. 
Untamed Entertainment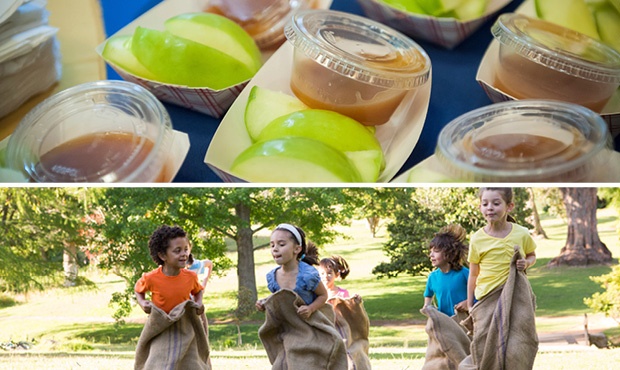 Picnic games and activities are a great way to encourage employees or friends and family to let their guards down and play like a kid again. Some of our favorite family and company picnic ideas are:
Aerialists: humans are animals too, and nobody shows this better than acrobats do. Their performance is sure to wow guests.
Kangaroo race: give each contestant a burlap sack and see who can best hop like a kangaroo to the finish line. For company picnics, we encourage you to make this a relay race to foster teamwork.
Take a wild guess: set up flowers and see who can identify the type or fill a clear jar with berries and challenge guests to guess the number. Of course, the winner gets an exciting prize.
Create your own treat: let a DIY dessert station serve as entertainment. Guests can make themed sweets like caramel apple slices and ants on a log with chocolate chips.
Our picnic team is ready to help you join the thousands of Midwesterners who are glad they brought our expertise and obsessive attention to detail to their picnics. For more innovative picnic ideas, take a look at our blog and contact us at: 262.547.9447 or picnics@zillihospitalitygroup.com.