Partitioning your wedding budget is the first check on our wedding planning guide, and it can be the most stressful one. To help ease the burden, our expert wedding planners have researched which amount of your total budget you should expect to spend on various parts of the wedding. Respecting your budget is one of our stress-free wedding planning tips, and being well-informed makes doing so easy!
Categories that take up a large percentage of your wedding budget are likely to have a big impact on your special day. For example, take time to select a the perfect Milwaukee wedding catering company and a venue that matches your style, as each of these will be among the top three items in your wedding budget.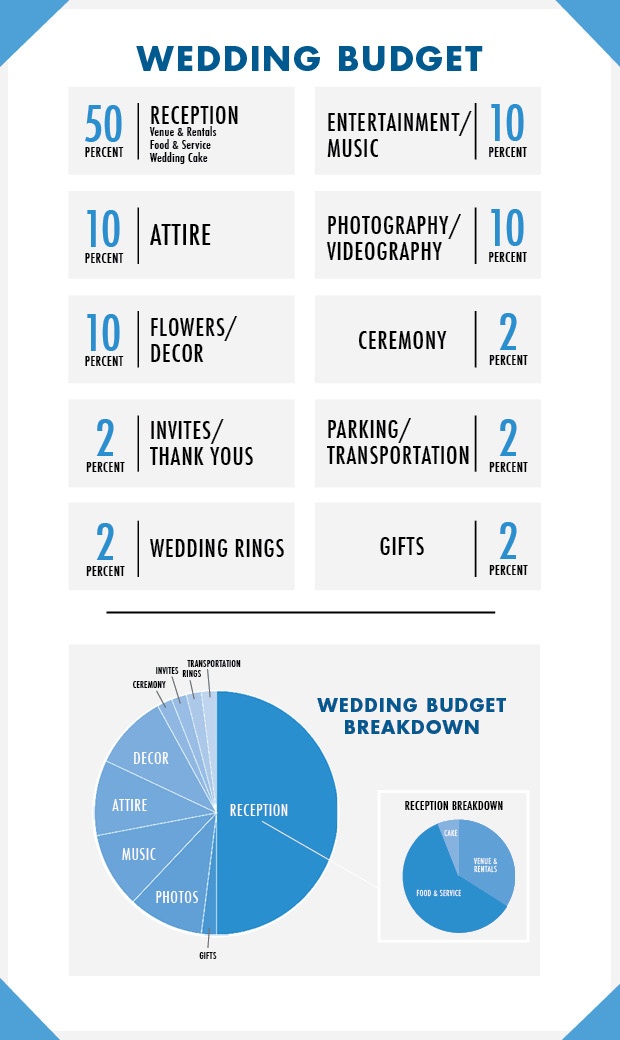 Click here for a wedding budget worksheet.
Working with professionals that pay meticulous attention to detail and have decades of experience will help make each piece of your budget pie a bit larger. Our planners know about all the top weddding planning tools and apps to help you save money—leaving you with more to spend where it matters to you most.
To maximize your wedding budget with the finest wedding catering in Milwaukee, contact us online or give us a call at 262-547-9447.
More Articles You Might Like: