Greenhouse No. 7
Your Big Day, Under The Stars
Greenhouse No. 7 is a unique wedding venue in Milwaukee, WI, featuring a stunning glasshouse event space amid the historic Mitchell Park.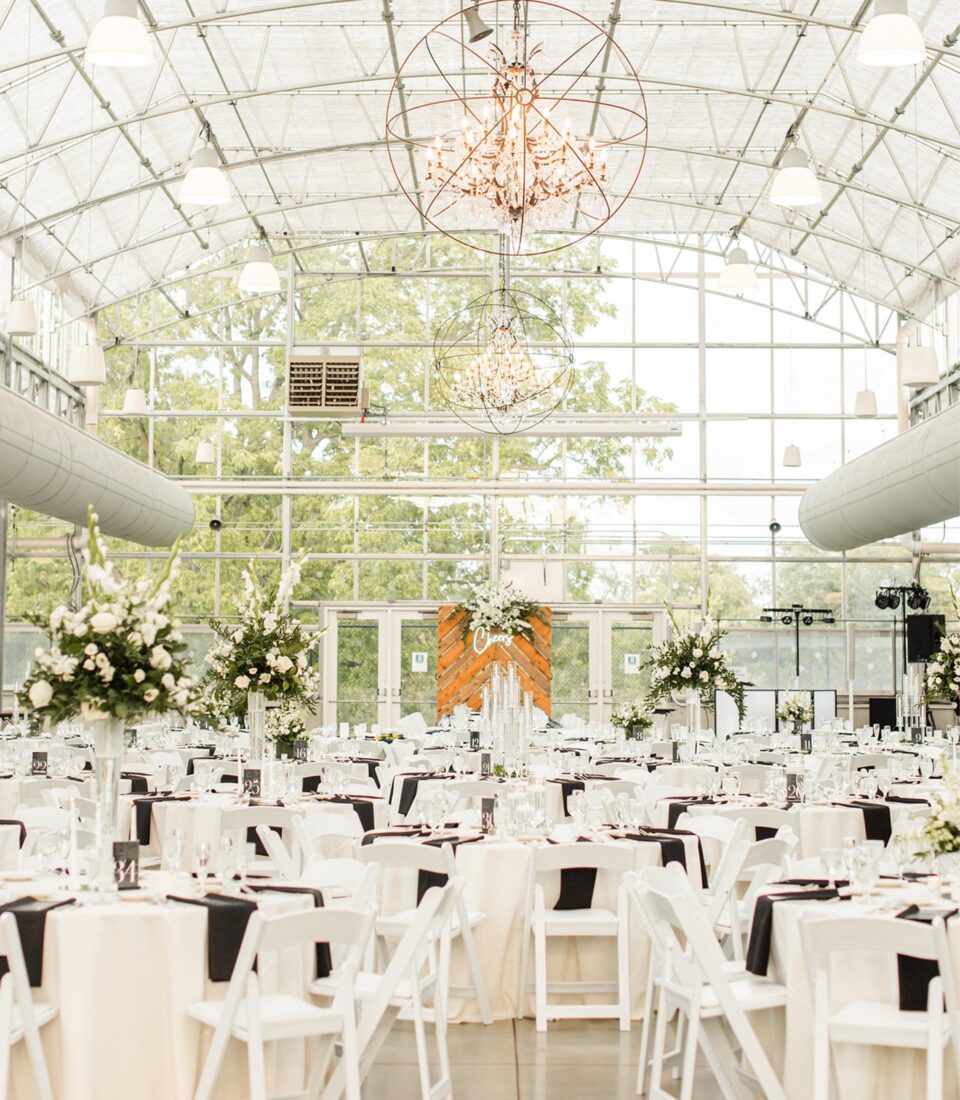 Morgan Madeleine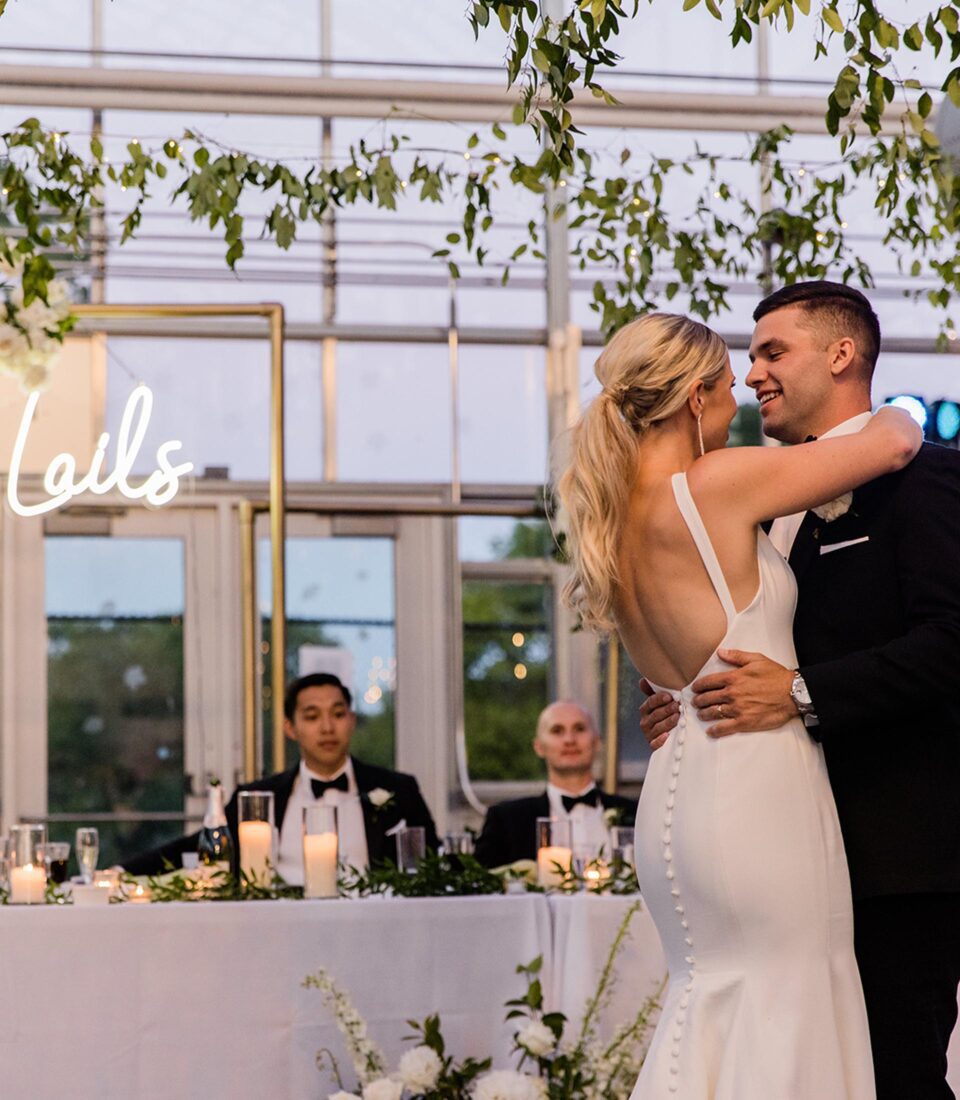 Happy Takes Photo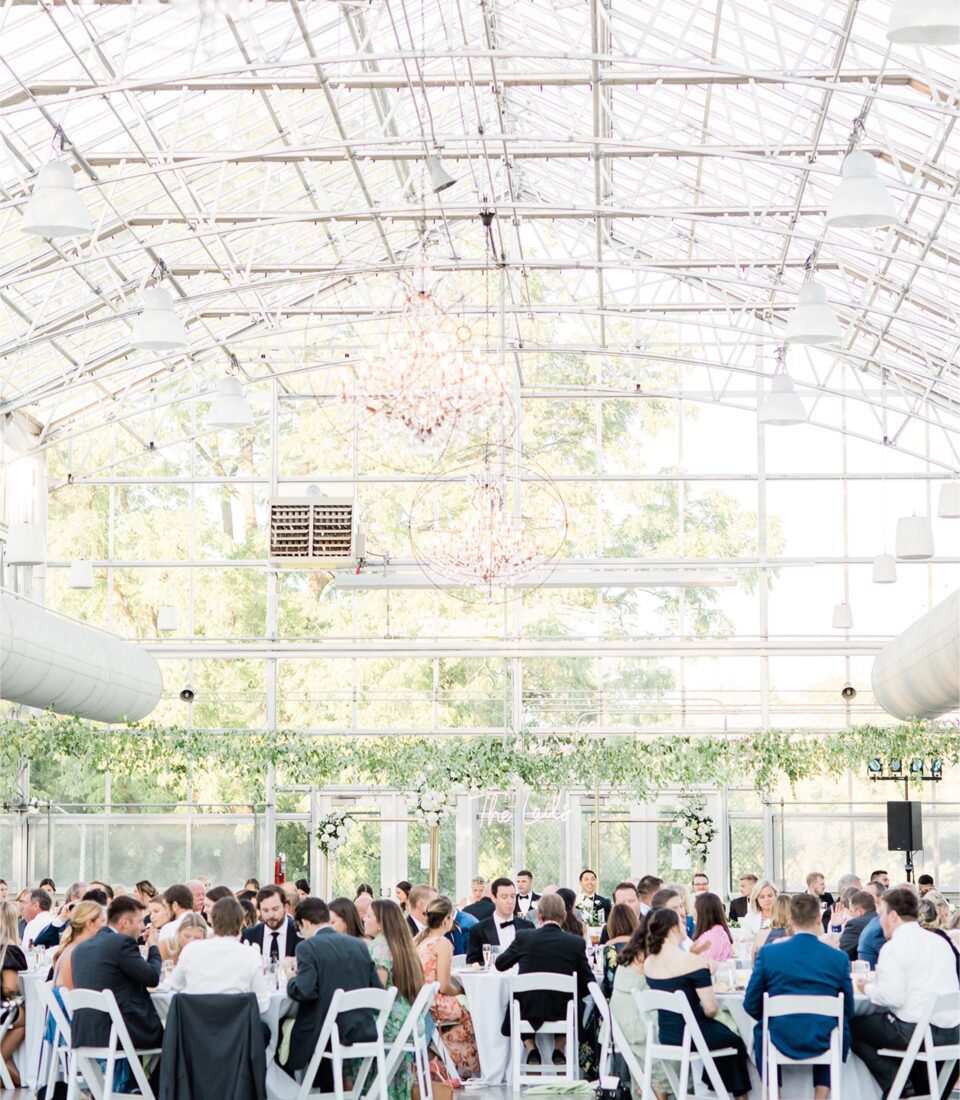 Happy Takes Photo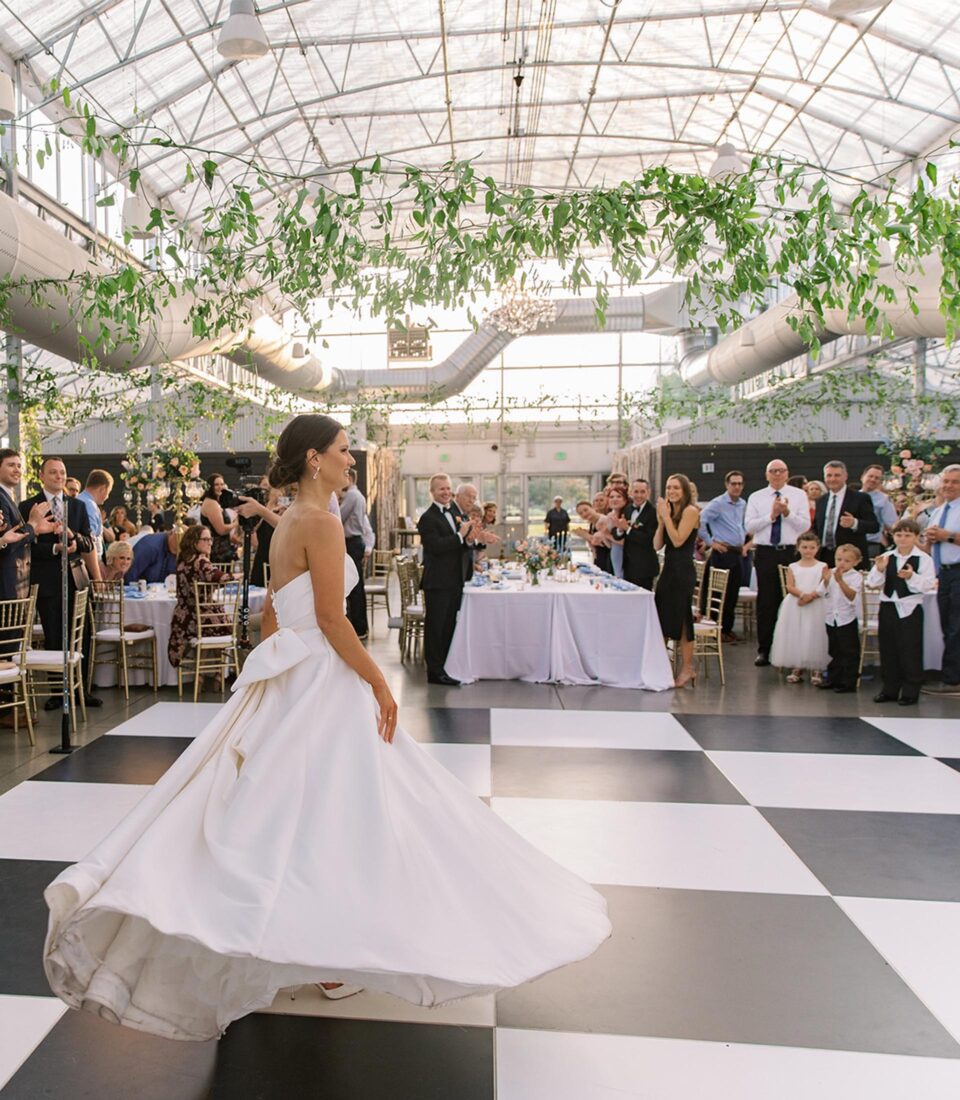 Janelle Rose Photography
Janelle Rose Photography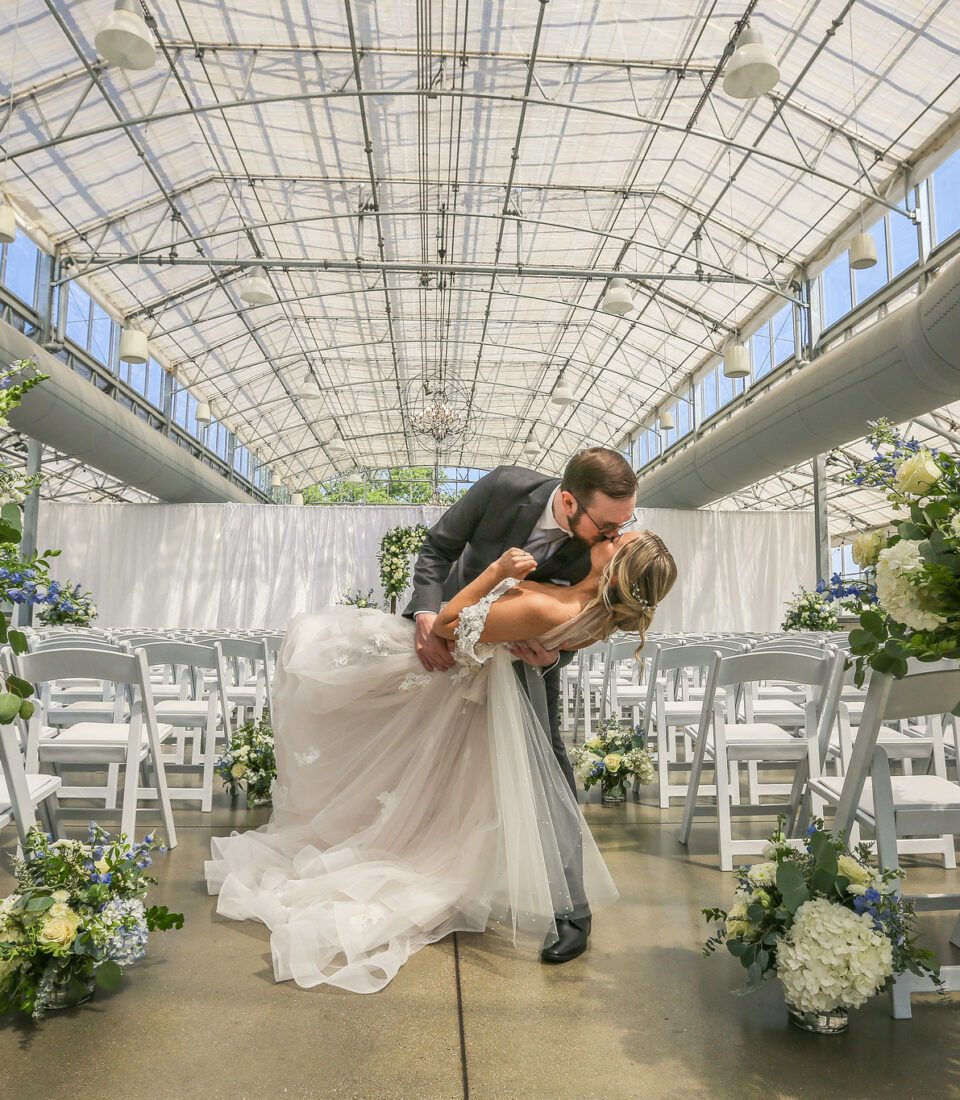 Steve Bowman Photography
Under the stars
Space for your love to grow.
Spanning over 15,000 square feet, the glass building is known for its eye-catching architecture and luxury decors. Couples can celebrate their happiest day beneath the towering steel beams and rafters, under the glow of amber chandeliers and cascading lights. Romantic moments are sure to feel extra special in this charming and one-of-a-kind venue.
Greenhouse No. 7 is perfect for larger weddings of up to 550 guests for a day filled with joy, love, and happy tears. Beautiful views of the lush green park filter inside through the glass walls, creating a showstopping visual in every direction. Guests will be in awe as the glass building lights up at night, radiating a warm glow into the sky. As a versatile space, the building is fully customizable and may be arranged exactly to the couple's desires. The decoration possibilities are endless, from drapery along the walls to creative table layouts.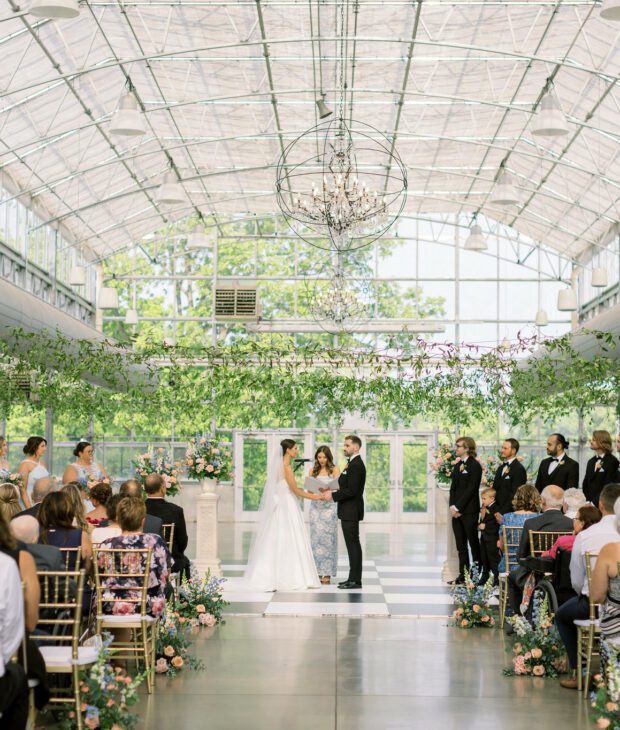 Janelle Rose Photography
Everything you need
Look no further! Greenhouse No. 7 has it all.
Wedding packages at Greenhouse No. 7 include access to both inside and outside space, as well as event rentals like tables and chairs. An event team can assist couples with further services, providing them with uplighting, backdrops, linens, ceremony arches, audiovisual equipment, and decors.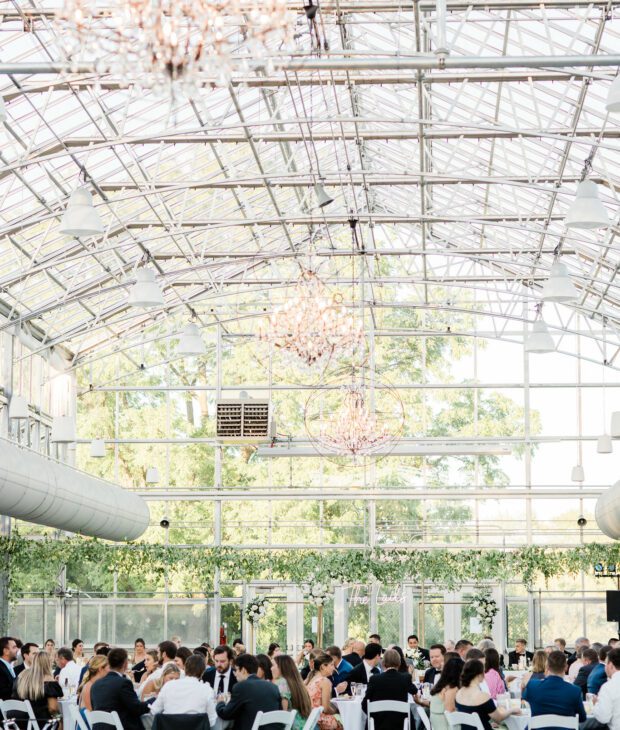 Happy Takes Photo
Tour Greenhouse No. 7
Click the blue button to schedule a tour of Greenhouse No. 7 directly.
We look forward to meeting you!
Greenhouse No. 7 Address
544 S. Layton Blvd.
Milwaukee, WI • View Map
262.547.9447