NEW
Discover our seasonal menu guide.
Inside you'll find our latest menus. From elegant buffets to personalized plated service and immersive culinary stations—our award-winning cuisine is customizable to every taste and preference. Our experienced team will craft a delicious menu specifically for you.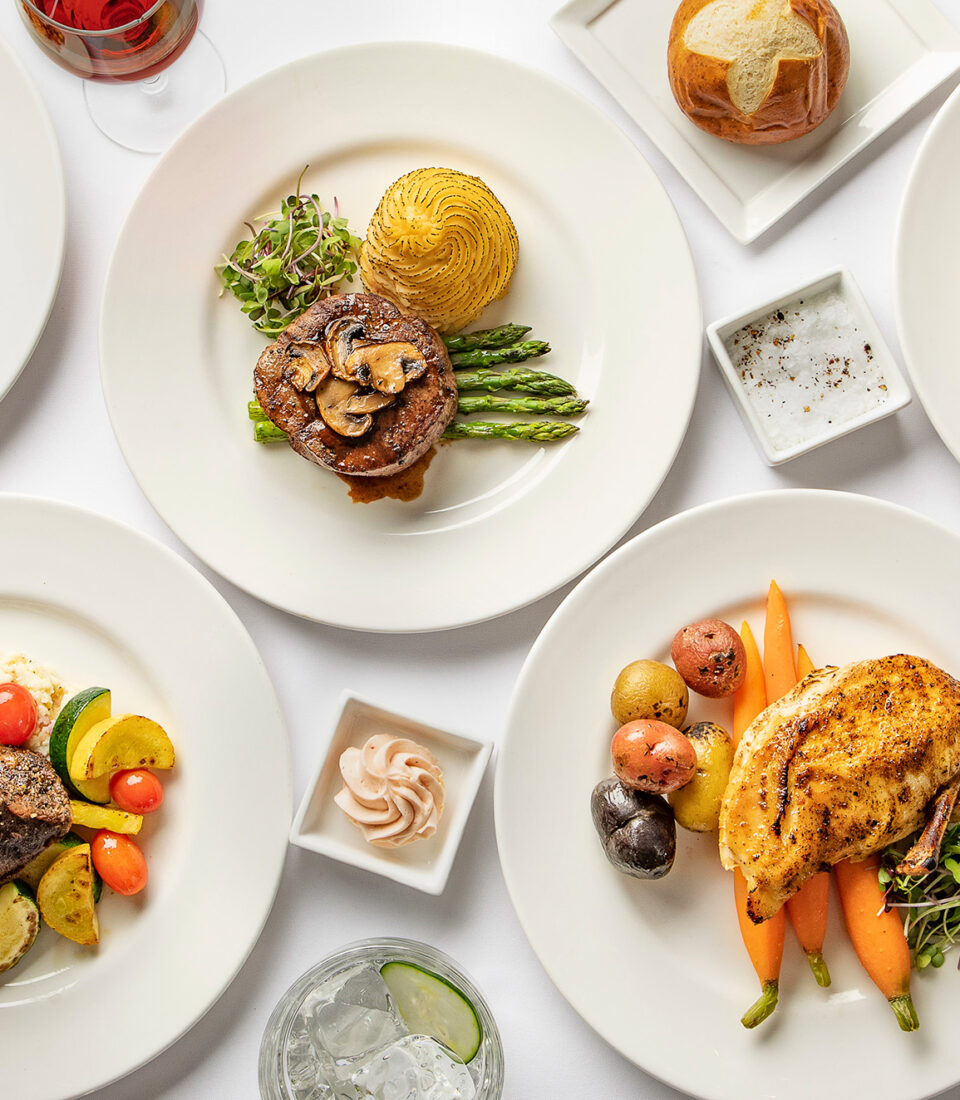 Kevin J. Miyazaki
How it Works
From the moment we meet, we start with your story—your event and its individual needs. Our experienced team carefully crafts a delicious menu which brings out all of your special touches and charms – catering specifically for you. Our exquisite cuisine will make this occasion truly unforgettable!
Wedding Menus
Creating your wedding menu is about more than simply feeding your guests—it's about adding personal flair that reflects your style and brings your guests together. That's why we start with your vision: your tastes, style and preferences. From there, our experienced team crafts a unique wedding catering menu just for you.
Diet-friendly Catering
We understand that your guests have unique tastes, preferences and dietary requirements. Our award-winning culinary team can customize your menu to suit every palate, with delicious options for every diet, including: vegan, vegetarian, gluten-free, dairy-free & more.
Buffet Style Menus
Our buffet catering combines cuisine from our renowned chefs with the flexibility of self-service. Each buffet menu may include your choice of amazing entrées, healthy salads, delicious vegetables and a filling sides. You can mix and match from several creative options from our buffet catering menu to find the perfect spread that complements your tastes and occasion.
Plated Service
Our executive chefs and dedicated culinary team tailor their finest fare for your finest occasions in our plated menus. Our plated experiences includes our most visually stunning culinary creations with service by our professional waitstaff. To enhance your experience, add delicious passed appetizers and flavorful signature cocktails—shaken on site by our talented mixologists.
Interactive Stations
Zilli's interactive catering stations are tended by our professional staff and talented chefs, letting you participate in the process of preparing your delicious food! Our interactive stations catering menu gives you four groups to choose from with fun options like the "Wisconsin Fish Fry" and "The Carvery". These interactive stations area reflection of the local food landscape and a step up from any traditional catering experience.
Quick Brunch & Lunch Menus
Sometimes, fast food is the answer! Our brunch menu and lunch catering services offer our tastiest and most thoughtful quick bites, hors d'oeuvres and appetizers—served on-time just the way you want them. Mix and match cold and hot items to make the perfect lunch menu for every eater. Small bites are a excellent way to create a simple catering menu that to satisfy your large group.
Corporate & Conference Menus
Zilli's corporate and conference menu options are designed to help fuel your day with an appetizing energy boost of sandwiches, salads and more. Our local, family-owned catering company provides professional staffing and complete set up. Choose from satisfying entrées, healthy salads, delectable vegetables and filling sides, which are sure to energize your audience and make for a productive day's work.
Picnic Menus
Our picnic menus are full of Milwaukee and Southeastern Wisconsin's favorites—BBQ, beer and brats! Our event designers are ready to help plan your next company picnic or outdoor celebration. Our picnic menu offers fantastic cuts of meat, refreshing salads/vegetables and on-site grilling. Partner with the bets corporate picnic catering experience in Wisconsin and let's get ready to cook.
Small Bites
Our small bites menu offers a delightful culinary experience with a selection of bite-sized dishes designed to tantalize the palate. These miniature delicacies are perfect for sharing and exploring a variety of flavors in a single dining experience. We feature an array of savory and sweet options that cater to a diverse range of preferences. Whether you're looking to enjoy a casual meal with friends or embark on a culinary adventure, a small bites menu is an excellent choice for savoring an assortment of delectable morsels.
Cocktails
Our cocktails menu offers a tantalizing selection of mixed drinks, each crafted to delight the senses with unique flavors and presentations. Whether you're in the mood for a classic cocktail or an innovative, signature concoction, this menu is your passport to a memorable drinking experience. From refreshing mojitos to sophisticated martinis, our cocktail menu is designed to cater to a wide range of tastes and preferences, making it the perfect choice for enjoying a night out or any get-together with friends and family.
Freshly Updated
See it all in our seasonal
menu guide.
You'll find everything inside.
Get the Menu Guide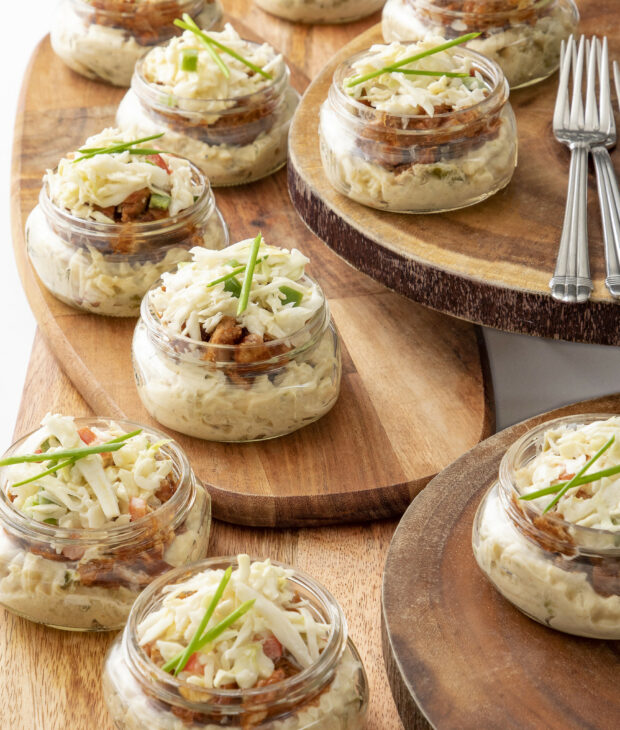 Kevin J. Miyazaki
Let's make it happen.
We'll walk you through every step of planning.