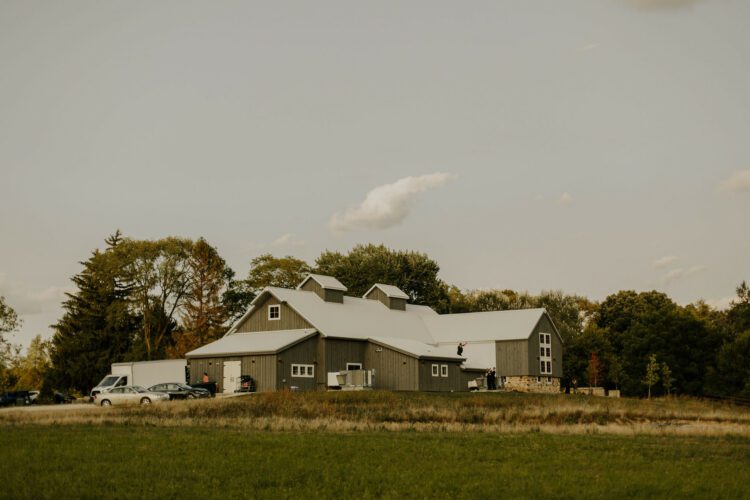 Believe it or not, Southeastern Wisconsin—home to Milwaukee, Kenosha, Racine and Waukesha—is the site of some of the best weddings venues in the Midwest.
From historic landmarks to rustic heartthrobs and front row seats with a lakeside view, it's been our pleasure to help couples determine the Southeastern Wisconsin venues that match their style, budget and vision. Even if you're not planning your wedding in Wisconsin, there are plenty of reasons why you'd want to travel here.
And it's not all about Milwaukee—although from the sheer number of breweries, restaurants, beaches, art centers and iconic landmarks alone, Milwaukee has a lot to offer any wedding goer or someone who is simply visiting. The point is, there are plenty of reasons why one of the largest regions in the state of Wisconsin and Midwest is worth your attention when it comes to planning the wedding you always wanted.
Wedding Venues in Southeastern Wisconsin
There are many types of venues in Southeastern Wisconsin worth considering as the backdrop for your big day. How do you choose the stage that matches your style and speaks your love language? We created this handy venue finder that allows you to narrow down the right Southeastern venue for your big day.
Looking for a venue with sweet Lake Michigan views? How about a calming, serene setting surrounded by floral beauty? From rustic to traditional, we can help you find the wedding venue that fits!
Southeastern Wisconsin Wedding Catering and Menus
Are you envisioning an elegant outdoor wedding? How about an intimate garden party or BBQ buffet? Whether you're looking for a casual dining experience or a more elaborate one, our creative culinary team will listen closely to your likes and dislikes to create a wedding menu that matches your tastes and guests' preferences—all within your budget. View our sample menus here.
Things to Do in Southeastern Wisconsin
There's no shortage of fun things to do in Southeastern Wisconsin, that's for sure! Here are just a few suggestions:
Admire all the art!
Although it's worth exploring iconic art hubs like the Milwaukee Art Museum and Milwaukee Institute of Art and Design, it's also worth paying attention to treasured spots like Black Cat Alley, a one-block alleyway known for its temporary and semi-permanent mural installations by a variety of artists and art groups.
Take a pic with the bronze fonz
Okay, we get, the Bronze Fonz is on every Milwaukee Best list known to man, but it's still worth a snapshot when you're in town. The Bronze Fonz is waiting for you at the Milwaukee Riverwalk in downtown Milwaukee, Wisconsin. The public art depicts Henry Winkler as "The Fonz," a character in the 1970s television series "Happy Days."
Support your local brewery
Snag a few brews; do a few tours. If you have yet to explore Southeastern Wisconsin and its renowned beer scene, you might want to get on that. Here is just a pint-sized sampling of some of the top spots to tour when you're visiting Southeast Wisconsin or even planning a destination wedding with friends and family:
Hit up the Milwaukee public market
If you're a serious food lover, the Milwaukee Public Market is one of the most unparalleled food destinations in all of Milwaukee. Roam the floor and sink your teeth into artisan and ethnic products and freshly made prepared foods.
Whether you're dreaming up a Southeastern Wisconsin wedding of your own or simply planning a trip, there is so much for you to taste, explore and share with the people you love.