Mitchell Park Domes
Magical, floral weddings.
Experience natural wedding magic under 360° of pure Wisconsin sky.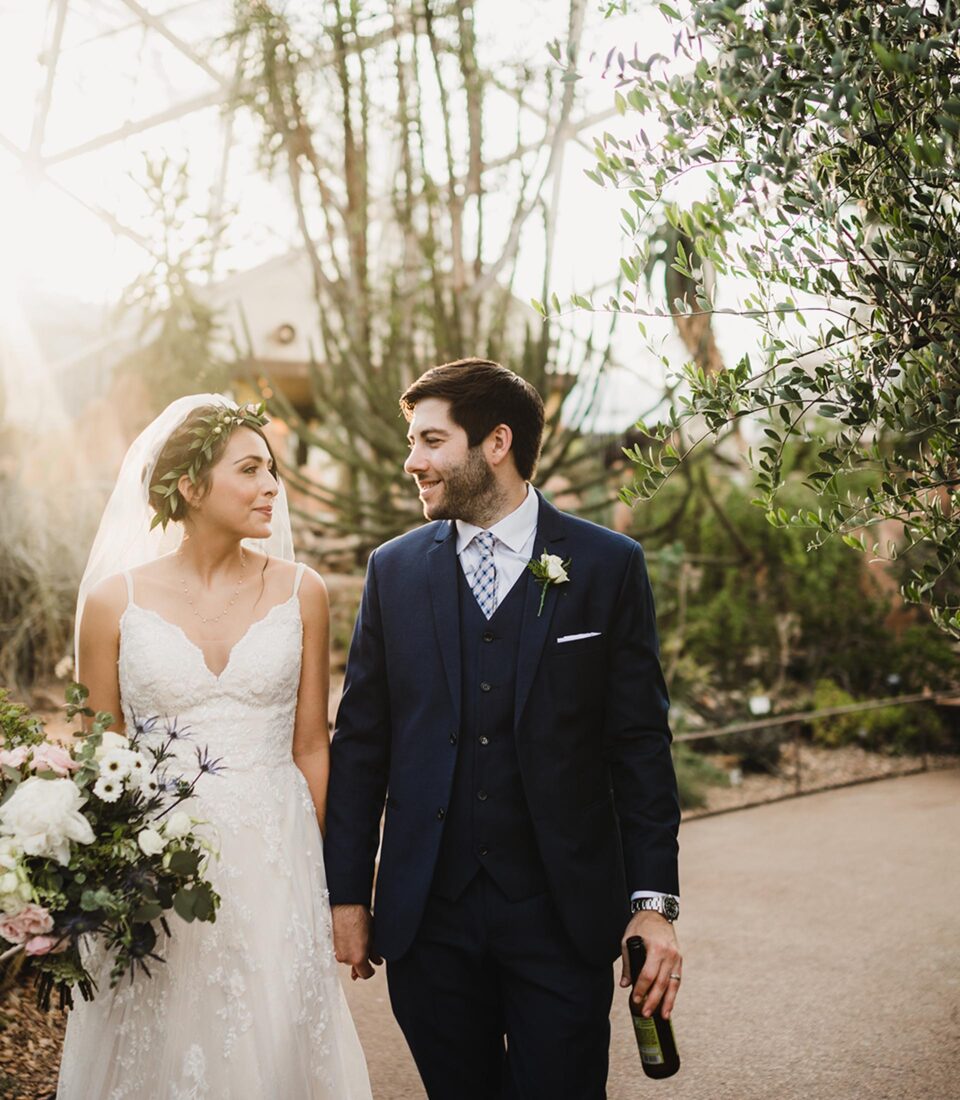 Monica Caughlin Photography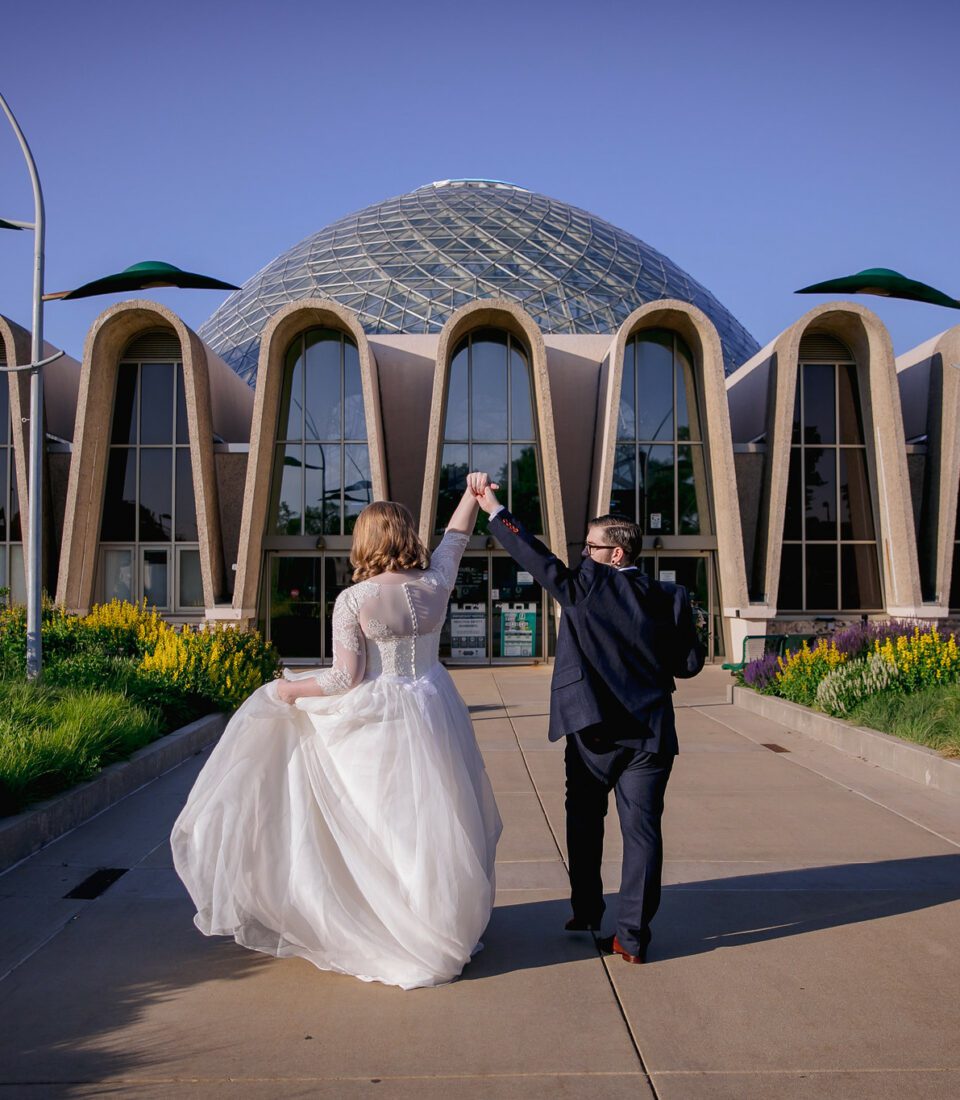 Reminisce Photo MKE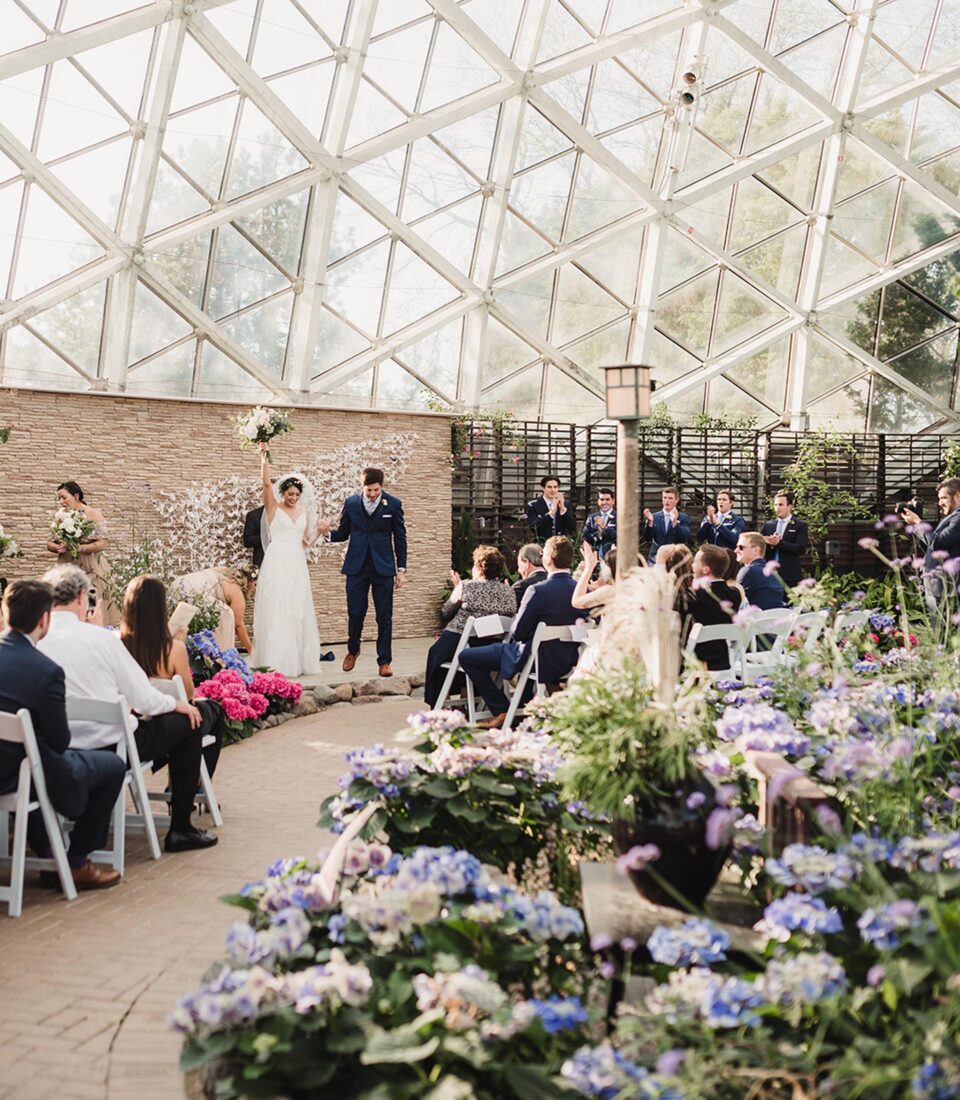 Monica Caughlin Photography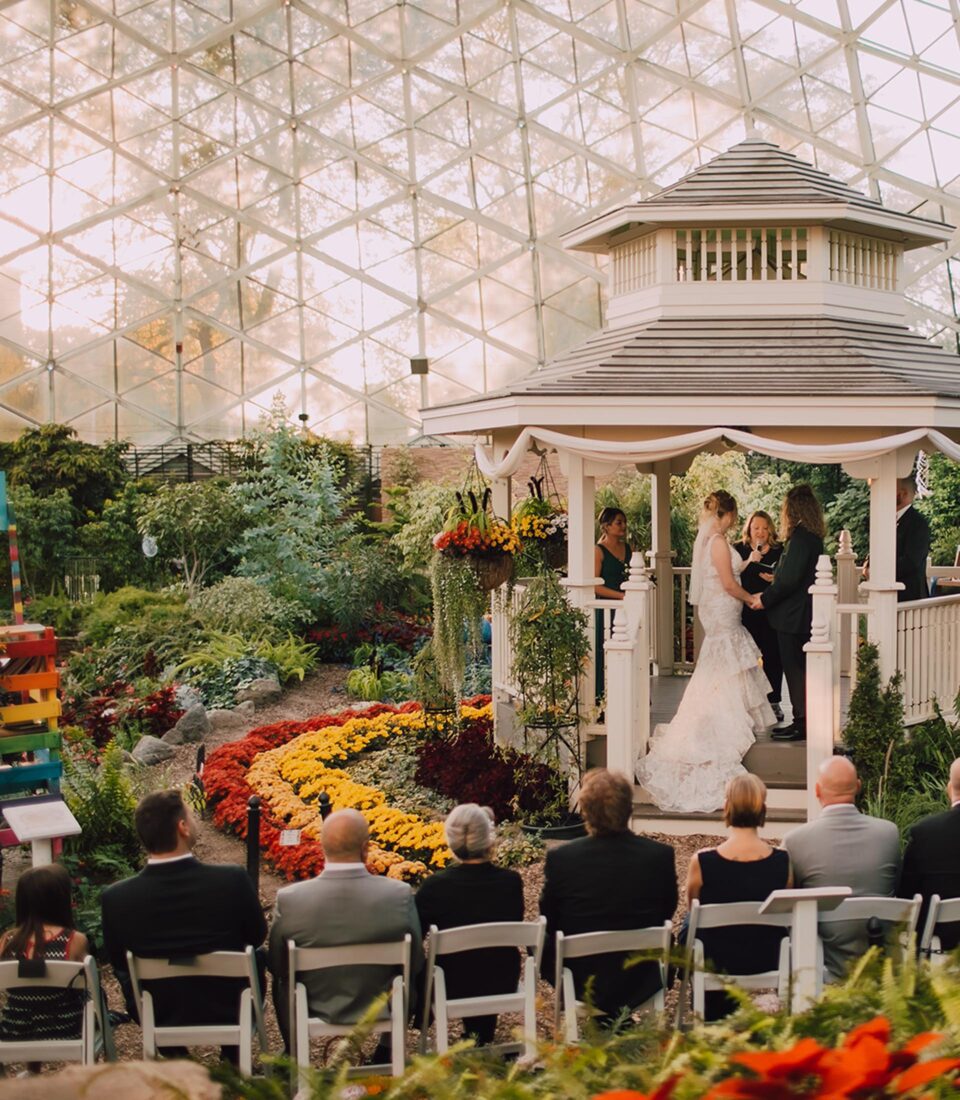 Reminisce Photography
Natural Beauty
The jewel of Milwaukee.
Your ceremony will be held in the colorful and fragrant Floral Show Dome. This magical space is for couples who want to be surrounded by natural beauty while being protected from the elements. With winding paths, a gazebo and enchanting floral arrangements your vows are sure to be memorable. The space is truly remarkable; with large windows on all sides to capture light filtering in from outside, your ceremony will feel like it's bathed in sunshine as you exchange vows and rings. The rounded walls of the Dome's offer a dreamy touch to your big day, creating a sense of intimacy and romance that can only be found here.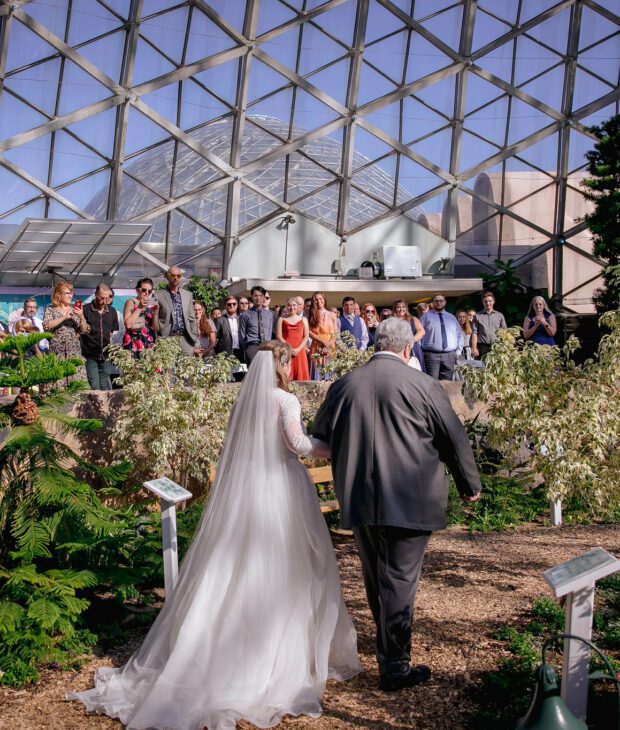 Reminisce Photo MKE
Everything you need
Choosing Mitchell Park Domes means saying YES to a lot.
Here's what is included in your special day:
Three unique temperature controlled domes with lush floral elements, striking succulent landscapes and winding paths all enclosed by a soaring glass terrarium ceiling
Stunning backdrops for wedding photos
Guests' tables & chairs
Wheelchair accessibility
Free parking
Located just minutes away from downtown Milwaukee
Lots more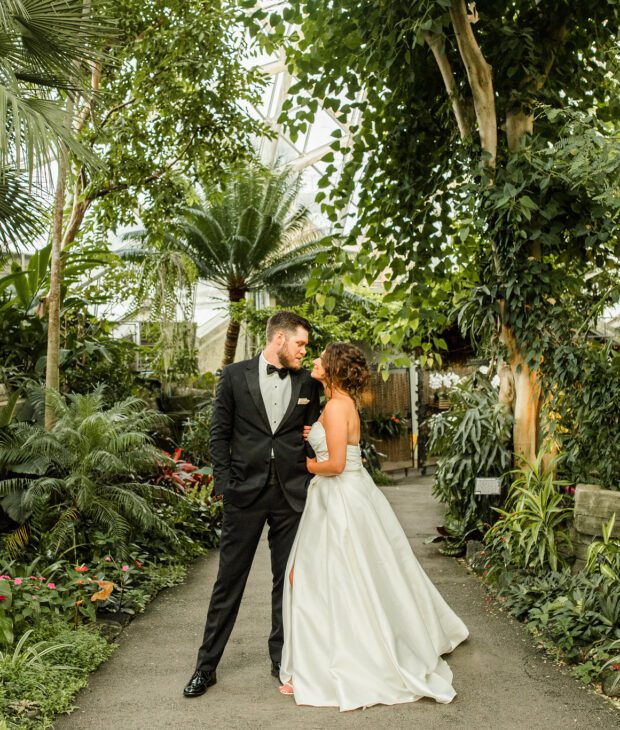 Morgan Madeleine Photography
Lots of love for Mitchell Park Domes.
"All I can say is Wow!"
Tour Mitchell Park Domes
Click the blue button to schedule a tour of Mitchell Park Domes directly.
We look forward to meeting you!
Mitchell Park Domes Address
524 S. Layton Blvd.
Milwaukee, WI • View Map
414.525.5600