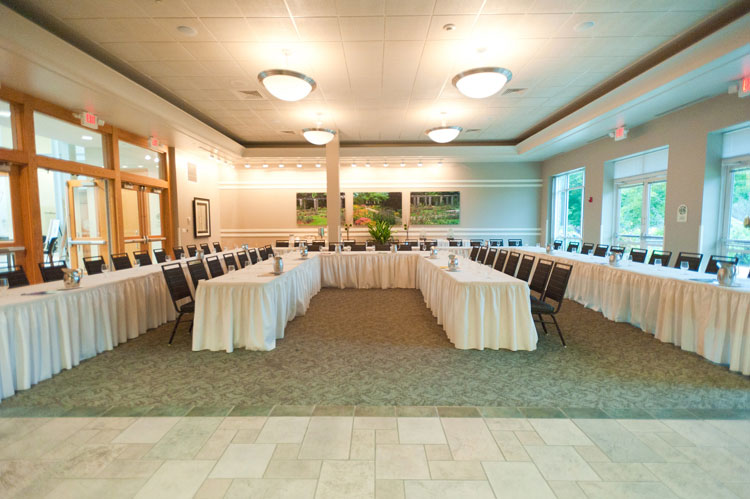 There are 25 million meetings per day, and the hard truth of the matter is that 67 percent of them are considered to be unproductive. That's why planning meetings that are interactive and focused is essential. This becomes even more important when it comes to days filled with back-to-back meetings.
It's difficult keeping people engaged for one meeting, let alone a series of them. Consider having your next all-day meeting off-site! It's a great way to shake up the business energy and keep engagement levels high. Here are some more important benefits for having your next all-day conference off-site.
Increases productivity
Having meeting after meeting at the same location day after day, week after week, month after month (maybe you know the feeling) tends to get a little monotonous. If you're experiencing low morale or productivity issues, it's no wonder!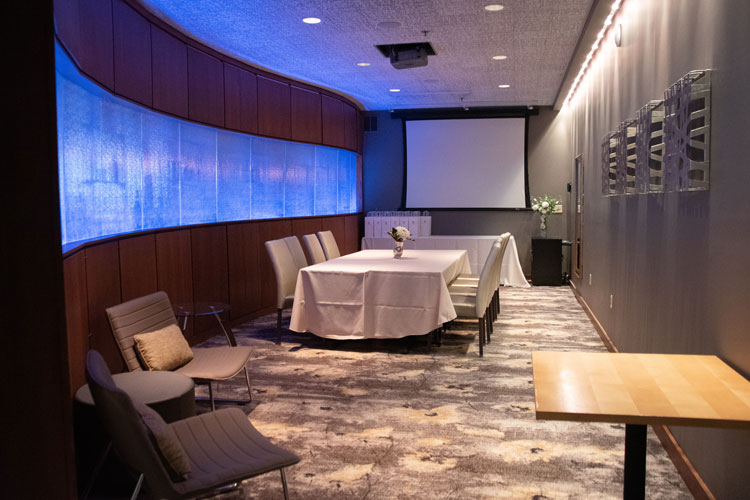 Hosting an all-day meeting off-premise might just be the solution you're looking for to get the creative juices and strategic thinking flowing again. Actually, roughly two-thirds of meeting planners say that meetings outside the office are much more productive.
Encourages communication and collaboration
Oftentimes, the same settings end in the same kinds of conversation. Our cubicles and offices are comfortable and familiar, and that's not to be discredited. After all, the office is where many of us feel at home. But they can also breed complacency during the times when we really need all hands on deck.
We've heard it all before: "our employees are our biggest asset." Well, then create a space that really compels them to collaborate together and prove just why they are worth the day trip. It's like getting away without getting away. Let's say the space is located in a scenic area, or the conference room has production capabilities that can take your presentation to the next level. Sometimes a simple shift in scenery generates a shift in mindset that is needed to build everyone's confidence in your business goals.
Builds innovation
An off-site meeting setting might just transport your team to another dimension where they can absorb information in a different way.
When putting together an agenda for your meeting, be sure to think about how you can incorporate everything the space offers, from multiple rooms to outdoor spaces to AV equipment. Certain amenities like high-quality audiovisual technology can have a large impact. For example, not all offices have a large screen or fine-tuned sound system. Give everyone an experience that is new and exciting.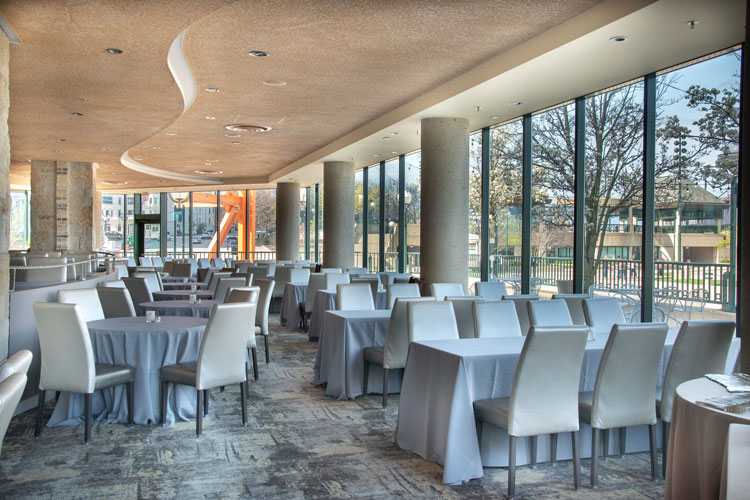 The lighting, big windows, sound of the speakers, cool presentation, even the taco bar available during break—it all adds up to a different kind of experience that inspires big thinking. Sometimes the right off-site setting (with the perfect blend of topics, speakers and energy boosters) can have huge morale and cost impacts on your business.
Changes the stage
There is certainly no shortage of ideal Milwaukee locations that would make for an energizing setting for your next all-day conference. We've partnered with people on their biggest conference goals, connecting them with high-tech, versatile meeting locations like Coast, Miller Room or Boerner Botanical Gardens. Each of them are equipped with the technology, seating, space and staff support that is needed to create the all-day meeting of the year.
We have decades of experience providing creative catering and attentive planning for businesses across Milwaukee. Connect with us online or give us a call at 262-547-9447.
More Articles You Might Like: