We hope you enjoyed the first edition of our most memorable moments. We realized that 50 years of memories is a lot to digest in one sitting, which is why we thought to split it into two parts.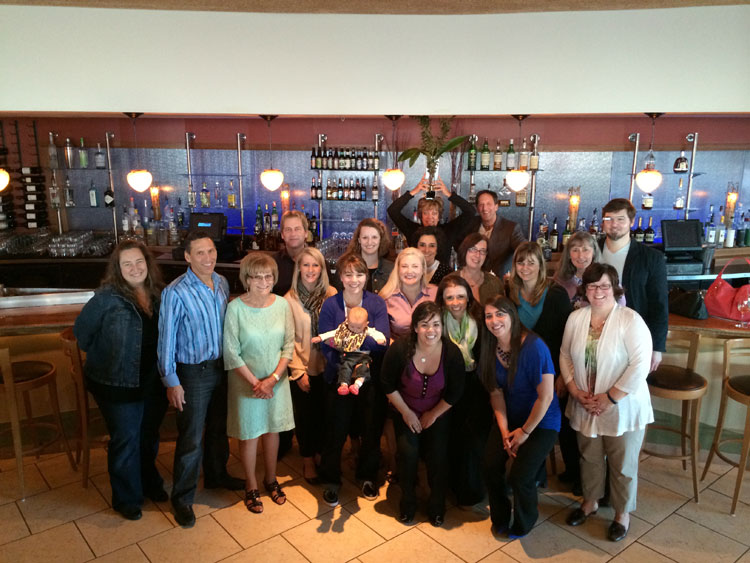 At Zilli, we've been privileged to work events with some of the most inspiring, passionate, giving and hilarious people. We're storytellers who are empowered by all the beautiful moments we've shared with our clients, community members and each other.
Not all memories depict perfection. We've had our struggles, but in the end, we are blessed to have such strong company in each other. What's hard work without our people who help build us up?
Zilli Through Thick and Thin
The Zilli team didn't just gain success over night. They do what many in the restaurant and catering industries have done—they struggle and persevere. This is a trait that can be traced back to the company's beginnings, when day-to-day operations weren't as smooth or straightforward.
"One year, I think it was 1977," recalls Jim Zilli, "we had a huge snowstorm, and we were out of power for 10 days. We were the only restaurant with half power so there were people waiting 100 yards down the street to come in to eat. Our staff couldn't get home in the snow, so Mom and Dad opened the house up for anyone to sleep there. It was so crowded, they went to a hotel and left the house to the employees."

Braving the Fire, Ice and Everything in Between
We have gotten through blizzards, mishaps and tragedies together and have still somehow managed to put together great events for our guests.
"We catered a wedding at the Chandelier Ballroom the day of a blizzard," Gretchen Lauder, assistant event designer, remembers. "I carpooled in Michelle Z's white suburban. We followed Liz, who was driving the truck. All of a sudden, Liz slid off the road. We thought we lost the food and didn't think we were going to make the event."
Lauder continues, "About 10 minutes passed, and another truck helped pull our truck out of the ditch. We continued on to the venue, unloaded and set up. We were only a half hour off schedule! After dinner was served, the guests gave us a standing ovation."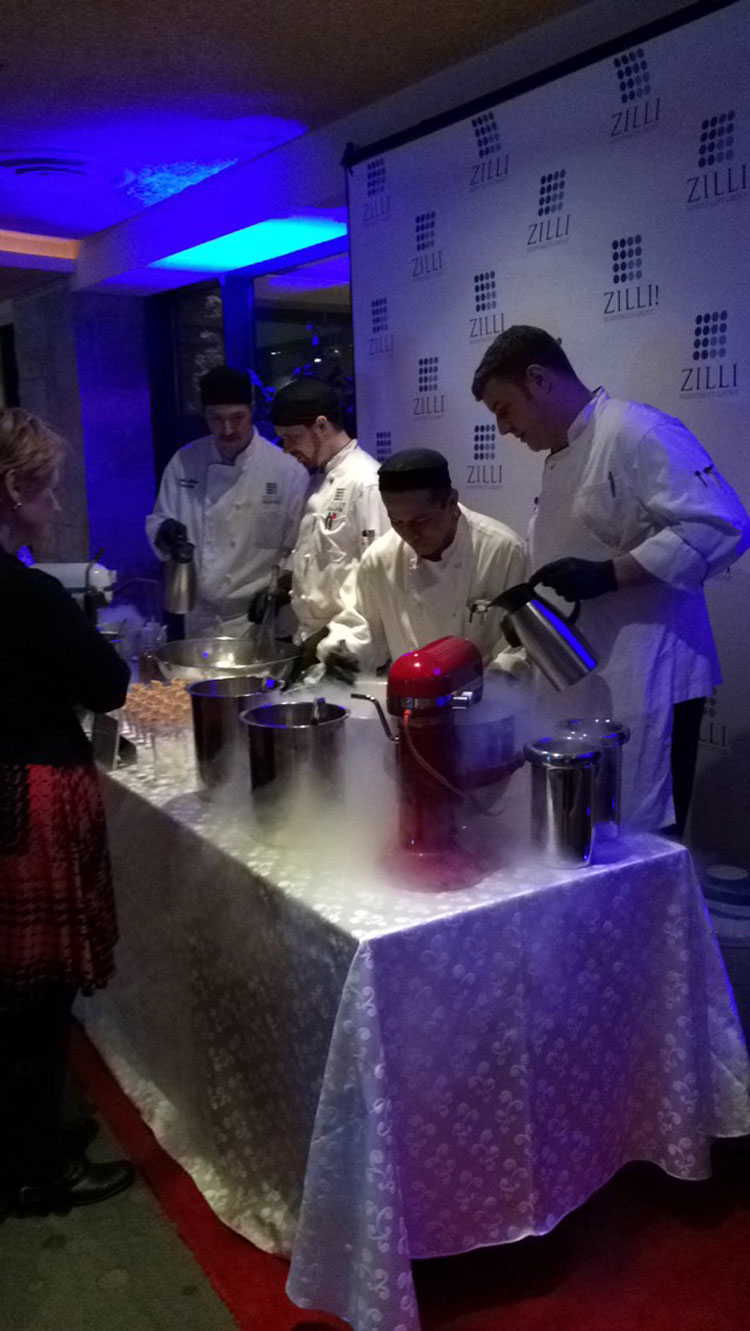 Everyone understands all too well that in the food industry, accidents happen. Sometimes our team has battled the elements; other times we've had close calls with our equipment. Naturally, we've all developed a sense of humor.
Charmaine Gunther, event designer, has a few of her own favorite funny memories. "I loved that time we watched everyone run for cover or jump into the pool when two uninvited dogs came to a pool party."
Team Bonds to Last a Lifetime
After 50 years, it's safe to say that we've found some amazing friends in each other. Working events has been trying at times, but we wouldn't trade the fun and camaraderie for anything. Here are some ways we describe each other:
"My favorite part of working at ZHG is working with such helpful and caring co-workers. If I ever have a question, everyone is willing to drop what they are doing to come and help! I have never experienced this before at a job, and it is so refreshing to see." –Rachel Nolte, Assistant Event Designer
"My favorite moment at Zilli Hospitality Group was working out as an office together the first week we got our 'office workouts.' We could not stop laughing. It brightened up all of our days!" –Jessica Pillsbury, Assistant Event Designer
"I love working with people who I can call my friends. I have made some great friendships during my years at ZHG. It makes working in the office fun!" Michelle Heth, Assistant Event Designer

Most Unforgettable Moments
• Extreme Makeover: Home Edition
• Preparing and transporting a former president's meal
• BUFFALO CHICKEN TART
• The day Princess Diana died. We were on our way home from returning rental trucks. We rode in silence.
• Dave Davis' Retirement Party at Milwaukee Art Museum
• "Who Let the Dogs Out" skit
• China Lights event—working through rain and mud. 2016's record attendance!
• Jim Campion's Retirement (Hellermann Tyton) at the Pritzlaff
• First holiday party at Manchester East
• Jim winning "Best Boss" award through the Business Journal
We're not done yet! We can't wait until the next big anniversary rolls around so we can share more stories with you. As always, we thank our clients for your support and kindness over the years—and for sharing so many of these important moments.
MORE ARTICLES YOU MIGHT ENJOY: