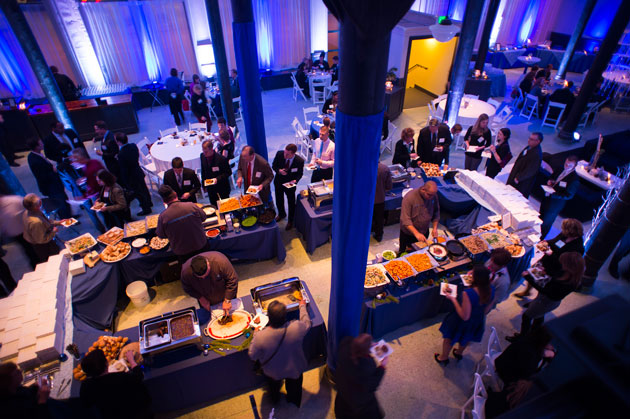 Corporate events in Milwaukee reflect on the success of companies who call the area home. That's why it is so important to work with a local catering company whose seamless execution and custom menu design ensure an enjoyable event for all.
Incorporating some or all of these modern corporate event necessities will leave a remarkable impression on all of your guests.
Choose a Corporate Event to Match Your Goals
When sharing your impressive event with industry partners, let everything that makes your company so successful shine. Memorable evenings that bring a company's values to the forefront will leave a lasting impression. Here are some corporate event ideas that will have clients and industry leaders talking:
Client appreciation events: Reinforce to clients that they are a valuable part of your company. By thanking them, you may even boost your customer retention rates.
Networking events: Inspire potential new clients, partners and vendors by having an event to share your company's exciting ideas.
Product launch: Make a big impact when you release a new product. Invite powerful members of your industry and the media to start a contagious buzz about your latest creation.
Open house/grand opening: Let employees show off their hard work or give people a sneak peek of what's to come. With service from an experienced Milwaukee catering team, first impressions will not fade.
Celebrate All the Corporate Events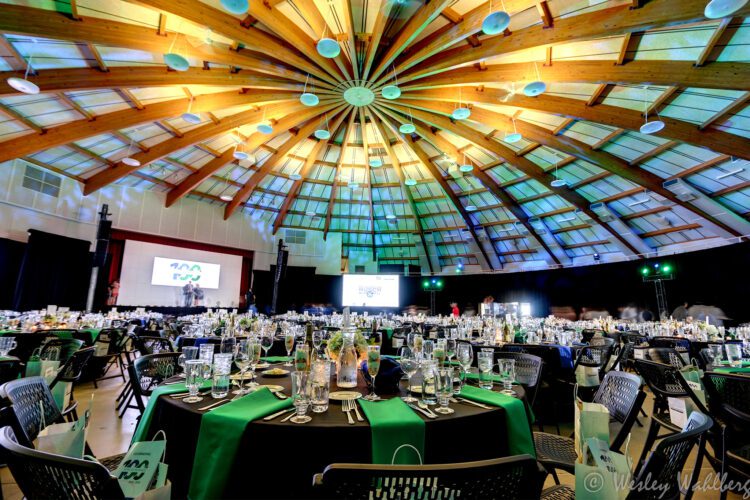 Employees who feel appreciated are more engaged in their work and are more likely to stay long-term. According to Deloitte, "Organizations with recognition programs that are highly effective at enabling employee engagement had 31% lower voluntary turnover."
Continue to keep company morale and productivity high with one of these events:
Business dinners: These are often to celebrate milestones, but there is never a bad time to bring employees, clients and partners together to socialize and celebrate.
Employee appreciation: From a formal awards event to a relaxed happy hour after work, unwavering work ethic and commitment to corporate values deserve recognition.
Holiday parties: Relieve some stress around big holidays by choosing a time to celebrate. Company holiday parties are a great way to restore energy and spark creativity. Choose from among top Milwaukee holiday party venues or save on expenses by using your own office space.
Company picnic: Every employee will be in a fantastic frame of mind after they enjoy premium cuts of meat grilled on-site and accompanied by the freshest sides. Our irresistible fudge brownies finish off a delectable picnic meal.
Team-building: Foster communication and inspire trust among co-workers so that they can take on challenges and assignments with confidence.
Planning Your Corporate Event in Milwaukee
Your next company event can be big news in Milwaukee, but only if it is a one-of-a-kind experience that guests will want to chat about. Some of our favorite unique corporate event ideas are:
Extend the celebration: Host a week-long celebration with a new focus each day. This is a great way to build anticipation leading up to a big product launch. You can also use each day to share a corporate value or decade in your company's history when celebrating a company anniversary. Or, make it a month-long celebration! This is a great time to choose a theme that raises awareness for an important cause, like breast cancer.
Surprise guests: Curiosity is a powerful emotion. Set up an unexpected activity like a painting class or a visit from a local celebrity to make your corporate announcement.
Empower employees: Let employees choose the type of outing. If you are considering corporate volunteer event ideas, this is a great time to survey employees about their passions outside of work.
Choose a Top Milwaukee Venue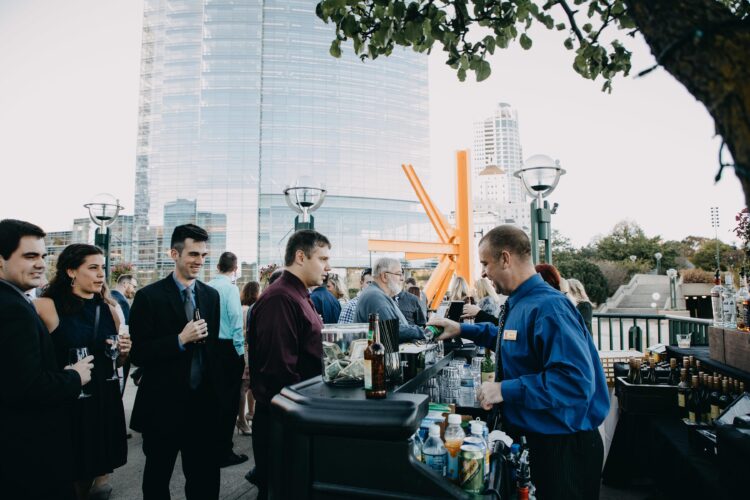 Use ZHG's exclusive Milwaukee venue finder to preview more than 40 premier locations that choose ZHG as their preferred or exclusive caterer. Search by capacity, location, characteristics and venue status to find the perfect match.
Customize Your Corporate Menu
Treat guests to exceptional service and food from the Milwaukee catering company dedicated to making your event flawless. For an idea of some of the delicious dishes guests can enjoy, check out these sample corporate menus. A creative Zilli mixologist will also help you craft a flavorful signature cocktail that pairs nicely with your menu.
After more than four decades of designing new menu items, our chefs still can't settle on a favorite dish. In the running for top corporate event foods are:
Bacon wrapped chicken with cranberry glaze
Pan seared Napa Valley chicken with white wine sauce, green grapes and cranberries
Applewood salmon with horseradish glaze and citrus risotto
Banana rum bread pudding with caramel sauce
Use Top Corporate Event Décor Ideas and Planners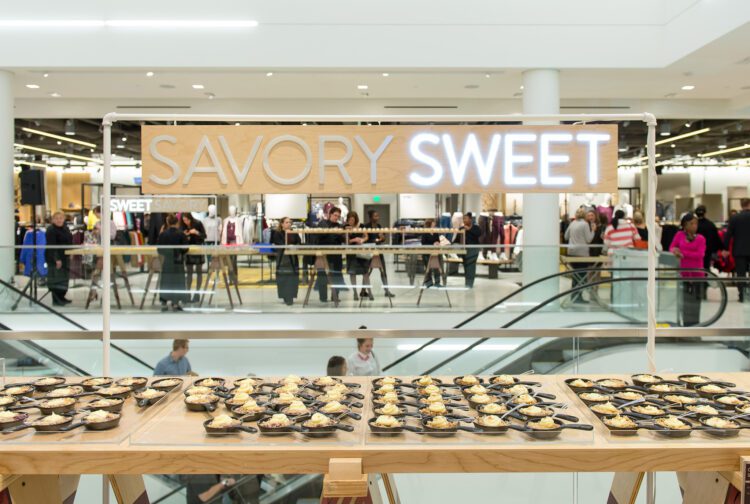 The ZHG event designers love to bring event visions to life with impeccable coordination and décor. Some of our favorite corporate event decoration ideas are:
Incorporate floral: Let the experts hand-craft everything from centerpieces to bouquets to create a cohesive and beautiful experience using various media.
Embrace branding: Show guests your company pride by incorporating the corporate logo into the décor. This is especially popular at corporate events decked out in company colors.
Choose a theme: Spark the energy of your event with a popular theme, like a Milwaukee Brewers baseball theme or a Day at the Beach theme!
Plan Engaging Entertainment and Activities
From karaoke to glass blowing, there are many corporate event activities that invite guests to be a part of the action! The best entertainers also engage guests, putting on a real show that draws them in and breaks down any hierarchical barriers. Depending on your corporate event budget, you may be able to surprise guests with a famous musical artist. The social media buzz about such an appearance will put your company in the spotlight—always a good thing!
Harness the Latest Corporate Event Technology
Make sure the industry leaders and employees know your company is on the cutting edge by using the latest technology at your next big event. Here are some examples:
Custom event app: Give each guest a consistent experience and delivery of information by creating an app with documents, meeting agendas, site maps and more. You can even rent pre-programmed iPads so everyone is up to speed. Just be sure to check that your venue has reliable Wi-Fi or arrange for a secure connection.
Video projection mapping: Transform your venue by using objects as a display surface for videos.
Holograms: You can display your company's logo in a way no one has ever seen before—in 3D projection!
With a wide variety of corporate partners, including many fine photographers, you will have no problem capturing all the incredible moments.
Our talented and experienced Milwaukee catering team would love to make your next corporate event exceptional. Find our creative and meticulous event planners online or on Facetime, or call 262-547-9447.