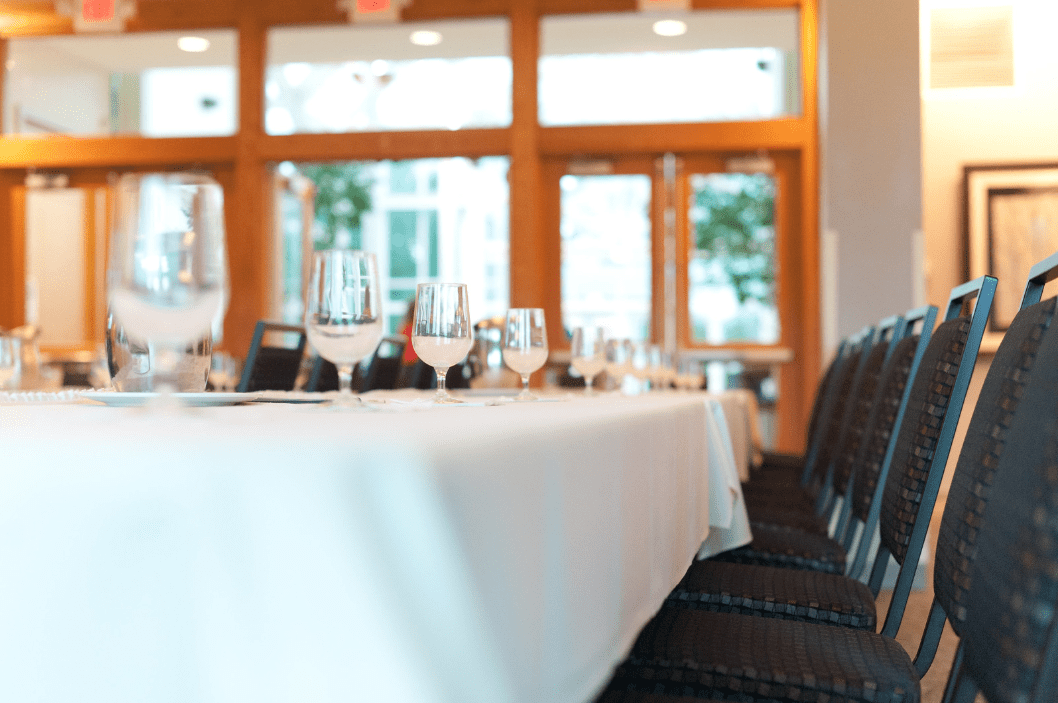 In any organization, all-day conferences and meetings are critical to business success. Whether they're internal meetings meant for dreaming up big plans and goals or external meetings to develop relationships with new prospects, there are many ways that you can create the ultimate impact.
We reached out to the Leading Caterers of America for some of their best tips for successful all-day meetings. Here are some of the top recommendations:
1. Food Is Fuel
When planning any meeting where there will be brainstorming and high-level thinking, you want to keep the catering options light and fresh to avoid that after-lunch funk that comes with heavy cuisine. Choose menu options that incorporate fresh fruits and veggies, proteins and healthy fats to ensure the highest productivity levels possible.
Just because you're selecting healthy options doesn't mean the menu has to be boring. For example, for breakfast you can set up a build-your-own oatmeal bar with fruit and nut toppings or a single-serving frittata display with everything from egg whites and spinach to bacon and gruyere, accompanied by plenty of fresh coffee and tea.
When lunch comes around, go for the build-your-own taco bar, which has been quite a popular request. You can also build your own buffet with custom selections including entrees, sides, starch and salad. Favorite options for this include:
Salmon or portabella stuffed with bruschetta accompanied by seasonal sauté of fresh vegetables, red skin dill potatoes and Panzanella salad
Stuffed chicken with spinach, artichoke and cheese or eggplant napoleon accompanied by whole green beans with cherry tomatoes and garlic, cheese tortellini with sun-dried tomato cream sauce and Italian salad
Pro-Tip by Tasty Catering: An energetic PM break will help break the monotony and mental fatigue that follows lunch. Think ice cream floats or make your own (nachos, trail mix, ice cream sundaes, etc.).
2. Space Is Key
The meeting space sets the stage for the overall discussion, so it's important to choose the right one. A bright and airy space will help with the natural flow of ideas. You don't want a space in which attendees feel as if they're confined to a box.
Start by creating a list of your needs. Do you need just one main space? How about multiple breakout rooms? Will there be a keynote and booth displays? How far are your attendees traveling? Will they need on-site parking? All these pieces need to play a factor in deciding on the perfect space for your all-day meeting or event. In the Milwaukee area, there are so many options, you won't have a hard time finding a space. It's just a matter of which one will be the perfect fit for your meeting.
As caterers who have partnered with many incredible corporate meeting locations all throughout Milwaukee, we have quite a few favorites, including The Annex at Mitchell Park, The Miller Room and Milwaukee Community Sailing Center. If you want to browse any more locations, be sure to explore our venue finder or consider using our corporate venue concierge, which pairs you with a professional who will personally walk you through any of these spaces.
3. Stick to the Agenda
Depending on the group, this can be a tricky one. Keeping speakers to time and ensuring brainstorming sessions are structured enough that they know when to wrap up is critical. The success of a meeting lies in the structure and natural flow from one part to the next. One of the most critical parts of your meeting agenda? The breaks! No one can sit in a meeting space all day and remain engaged. It's important to put a few breaks that range from 15 to 30 minutes on the agenda, in addition to meals.
During the break, set up a non-alcoholic bar with plenty of refreshing options accompanied by fresh snacks to keep the energy levels high.
Pro-Tip by Butler's Pantry: Non–alcoholic bars featuring COOLaids, flavored sparkling waters, infused teas and iced coffee are a really nice add-on and a total pick-me-up to keep the conversation flowing!
4. Keep It Fun
It's easy to let meetings get stuffy, but for ultimate results, it helps to keep the fun rolling! During those breaks, plan activities out on the green space outside the meeting room. Start the morning with an icebreaker that will get people moving, interacting and making new connections.
During these interactive breaks, set up creative food stations to get people moving around!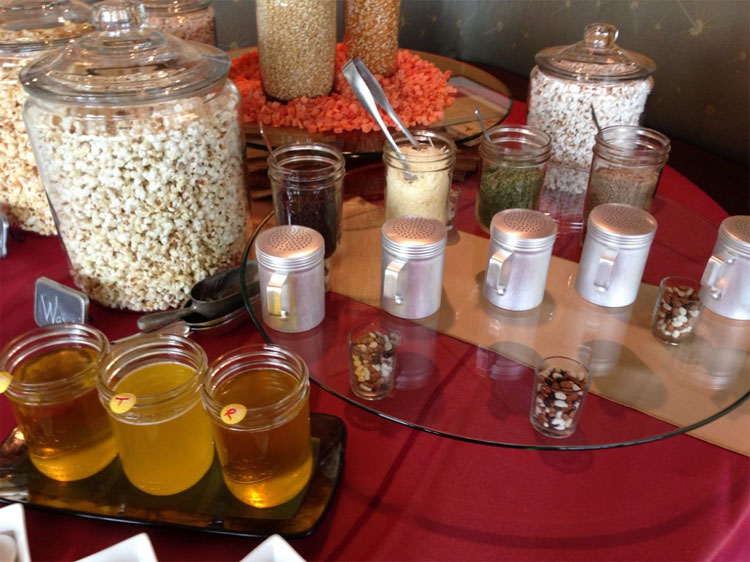 Pro-Tips by Butler's Pantry:
Offering local items in a fun presentation is a neat way to take your all-day event to the next level. We recently presented pretzels on a cart—mobile and easy to pre-set in back of house and bring out onto the floor for guests to enjoy!
Go with food stations for lunch instead of the standard buffet. It allows a variety of items and dietary restrictions to be met without having the same old boring buffet line.
5. Ask for Help
No one can do it all! While many meeting and event planners feel like it is on them to execute a flawless meeting single-handedly, that's what we're here to help with. No one should have to execute an involved all-day meeting entirely on their own, and it helps to divvy out the responsibilities to ensure your day goes off without a hitch.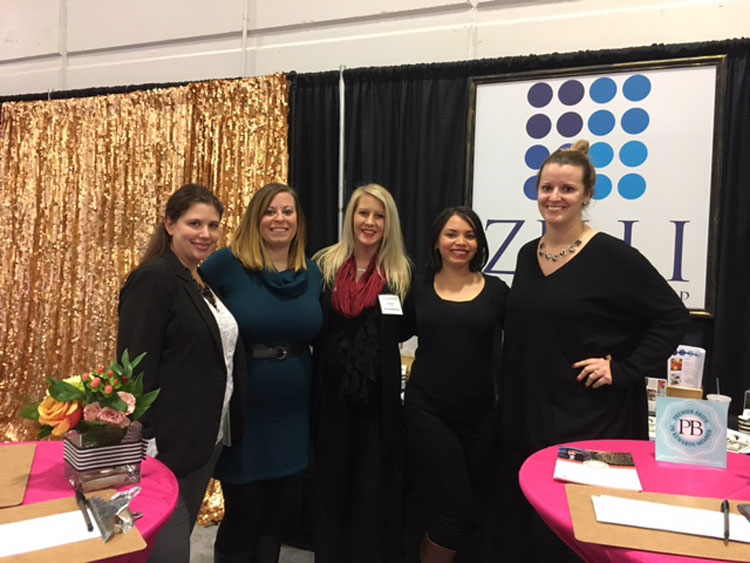 Are you ready to start planning an impactful all-day meeting or event in the Milwaukee area? Connect with us so we can take some of the burden and help you execute a meeting your team won't soon forget.
More articles you might enjoy: