From nautical-themed picnic adventures on the shores of Lake Michigan to super fun tailgates at Miller Park to root on the Brew Crew, we are wildly fortunate to plan picnics at so many great and memorable event venues throughout the Milwaukee area. And speaking of wild, one of our most recent company picnics featured a venue that reached a whole new level—the Milwaukee County Zoo! It was a gigantic company picnic celebration, planned by Underwood Events  for one of the city's largest corporations designed to boost morale and bring employees and families closer together!
Here's a closer look at the event, which we catered for nearly 4,000 guests.
A Feeding Frenzy: Food Stations Throughout the Zoo Grounds
The massive scope of a picnic like this usually comes with a unique set of challenges when it comes to setup and locale. But this event was different. For this company picnic, we effectively had the entire zoo as a working canvas. You could certainly sense the excitement of the Underwood Events planners leading up to the event. From start to finish, this was going to be fun.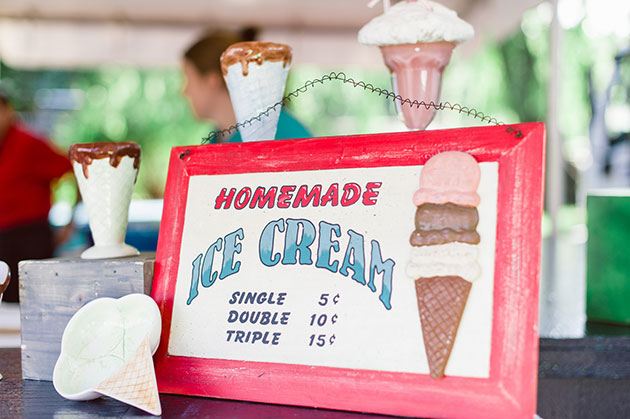 Like most zoos, the Milwaukee County Zoo is organized into several different habitats and attractions. Our team was tasked with setting up a different food and service station for each area and doing so in a way that facilitated guests socializing while exploring the zoo's beautiful animals. This included five buffet lines in the Peck Welcome Center, ice cream novelties on the Lakeview Patio, and a beverage center at their Flamingo Café, to name a few. But these weren't even the most impressive setups at this picnic.
Flocking Together for Cheese Curds @ The Gathering Place
Entering their journey, company picnic guests discovered a delicious snack station at the Milwaukee County Zoo's "Gathering Place" registration area. We were there to serve up some deliciously authentic Wisconsin cheese curds with marinara and ranch dressing. The breaded and deep-fried delights are one of our proudest appetizers and snacks because of how they draw and identify us with the Milwaukee and Wisconsin community.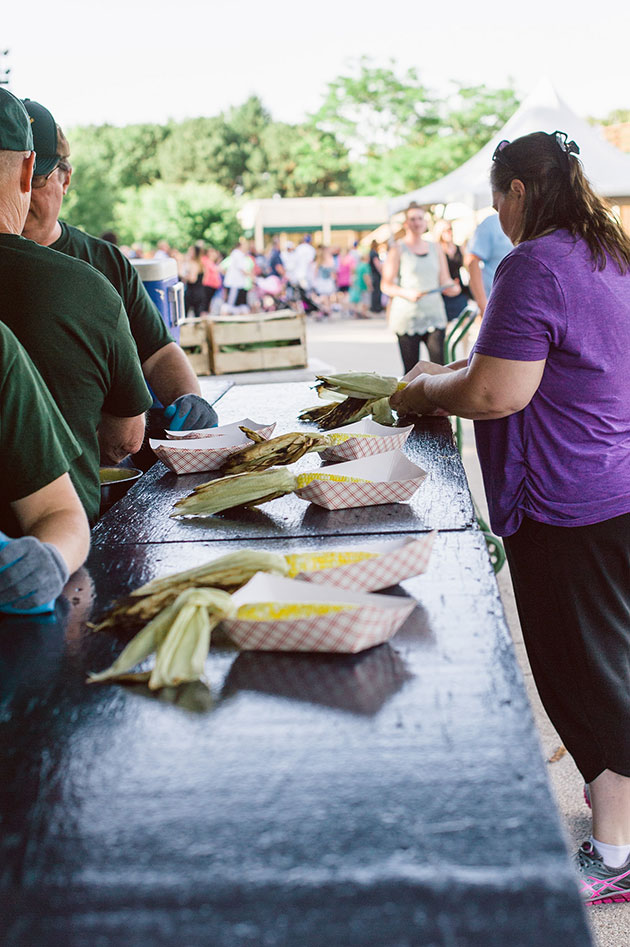 Our friends from Shueller's were also gracious enough to join us for some delicious corn roasting in the area, along with popcorn wagons from AAA Popcorn People Co. Our friendly and experienced picnic staff were on hand to greet guests and answer any questions they might have about menus or the zoo. We decorated the area with beautiful animal-themed custom artworks. We worked closely with the Underwood Events team and zoo personnel throughout the planning stages, from start to finish, to familiarize ourselves with the grounds and facilitate a fun, safe time for guests and their families!
A Wild Buffet Around the Zoo Terrace
The guests who made their way through the zoo terrace found a spectacular buffet of classic picnic foods with a couple adventurous twists to complement the venue. It included:
USDA ground chuck hamburgers simmered in au jus and onions
Klement's Brats grilled on location and simmered with onion and beer
All beef hot dogs grilled on location
Grilled vegetarian black bean burgers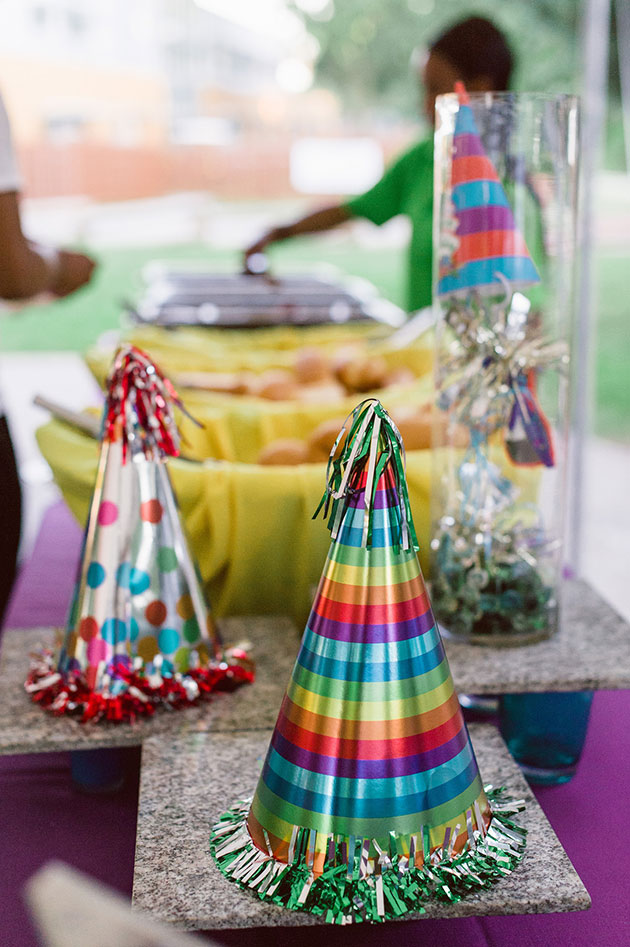 There were plenty of adventurous and refreshing side dishes to thrill our guests as well, including:
Country–style red skin potato salad tossed with onion, celery, diced egg and seasonings
Picnic–style garden pasta salad with tri-color rotini, assorted vegetables and a vinaigrette
Redmond salad with tossed greens, tomatoes, roasted corn, seasonal berries and a balsamic vinaigrette
While guests enjoyed entertainment and performers on the terrace stage, our staff was situated at all five banquet tables around the terrace and remained busy grilling and serving throughout the evening.
The Watering Hole at the Woodland Retreat
The zoo's "Woodland Retreat" area featured more small bites with plenty of refreshments for thirsty clients. Our popular miniature corn dogs over wheatgrass and stone ground honey mustard or cheddar cheese dipping sauces were a thrill for anyone who was still hungry after the buffet and from exploring the zoo. More roasted corn stations were set up outside the aquatic & reptile center along with some delicious flavored salts such as ranch, cajun, roasted garlic, and red pepper. Our team also set up lemonade stands in the area with regular and cherry-flavored lemonade for kids and adults.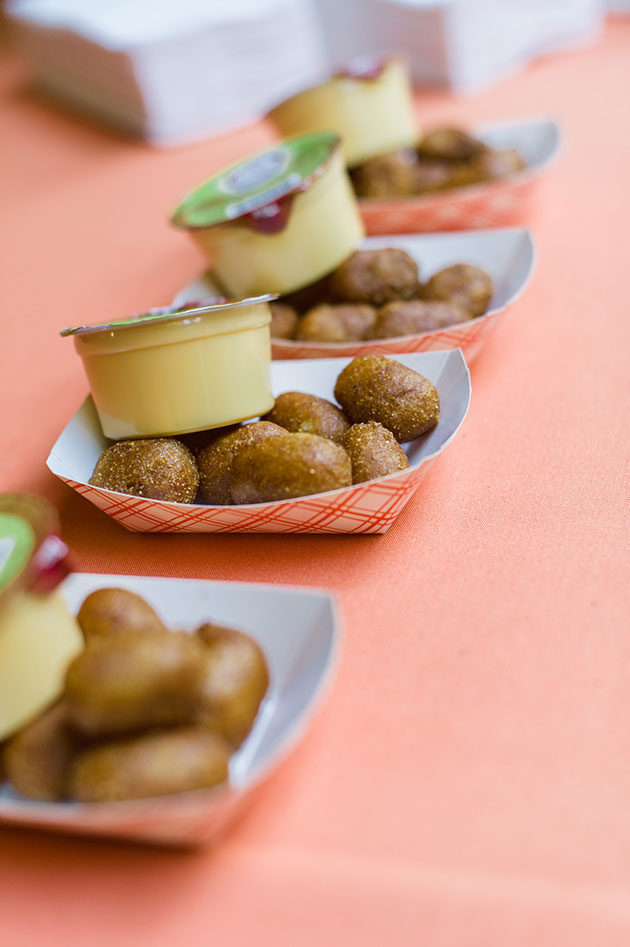 An event like this commanded our team to naturally be mindful of our surroundings and the environment. It was an opportunity for us to lead by example by using reusable and biodegradable supplies such as napkins, utensils and linens. The majestic creatures all around us were a reminder that we aren't the only ones who occupy this earth, and it's our responsibility to keep it clean and treat all living things with respect.
What an absolutely amazing experience! We were honored to be asked to partner with Underwood Events and cater this incredible company picnic for such a large and prestigious Milwaukee organization. Furthermore, we got to do it at the zoo! Beautiful animals, delicious food and great people—events like these are why we do what we do. These kinds of experiences are what we strive to establish as the expectation for our picnics and all our events.