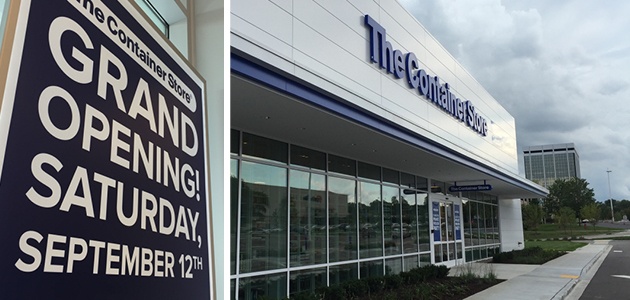 It's no surprise that guests lined up 45 minutes before the preview night at The Container Store in Wauwatosa. This company is an organization with heart, impacting a community far beyond those who buy its storage and organizational products. The Container Store structures its workplace to allow everyone to thrive together.
Well known for its superior organization, The Container Store hired us as its catering counterpart in designing a seamless Milwaukee event. We have over four decades of experience that gives us the ability to plan efficiently, adapt as necessary and stay on task no matter what! Our successful partnership with The Container Store resulted in a glorious showcase of their products and their "yummy" culture, which has helped employees and customers thrive since 1978.
Planning A Preview Night with Heart
What is a Preview Night?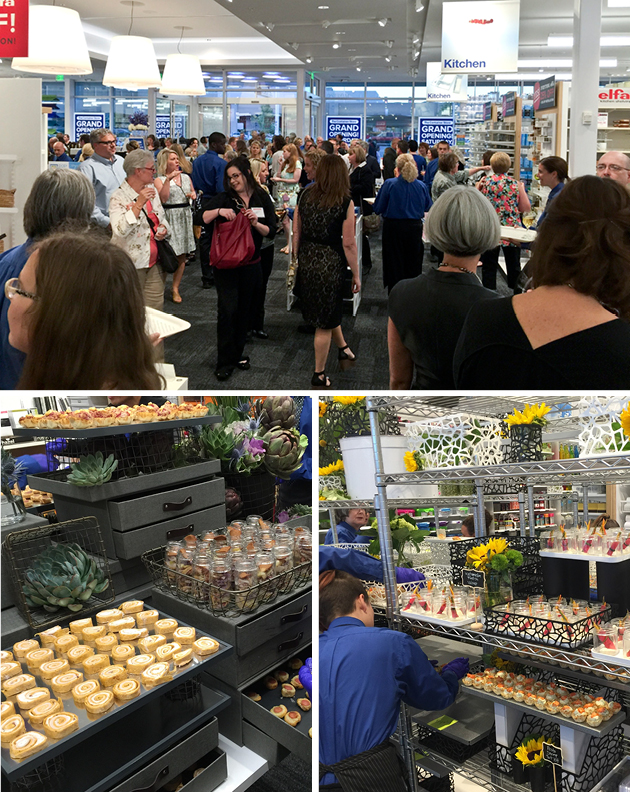 When The Container Store opens a new location, it always invites the community to a preview night. These fun events are a chance to check out the store and its products before the grand opening. The Wauwatosa preview night was filled with additional excitement: the Eddie Butts Band provided entertainment, and we treated guests to an exceptional Milwaukee catering experience!
2,000 guests danced, celebrated and enjoyed delicious Milwaukee food artistically displayed to demonstrate the versatility of The Container Store products. We hope that the creative organizational ideas and exhibits inspired guests to take on new projects in the near future.
Benefits of Being Organized
The Container Store aims to reduce customer stress and increase efficiency by creating new products for superior organization. Likewise, our Milwaukee catering company uses creative thinking and close coordination with other vendors to accommodate last-minute changes in guest count, menu specifications and available amenities without a single glitch. Just as storage and organizational products keep your tools in place, our corporate structure keeps our skilled Milwaukee catering team ready to act effectively. Food displays were kept well-stocked, and guests were greeted with the joy that runs throughout The Container Store's culture.
Creating a "Yummy" Milwaukee Catering Experience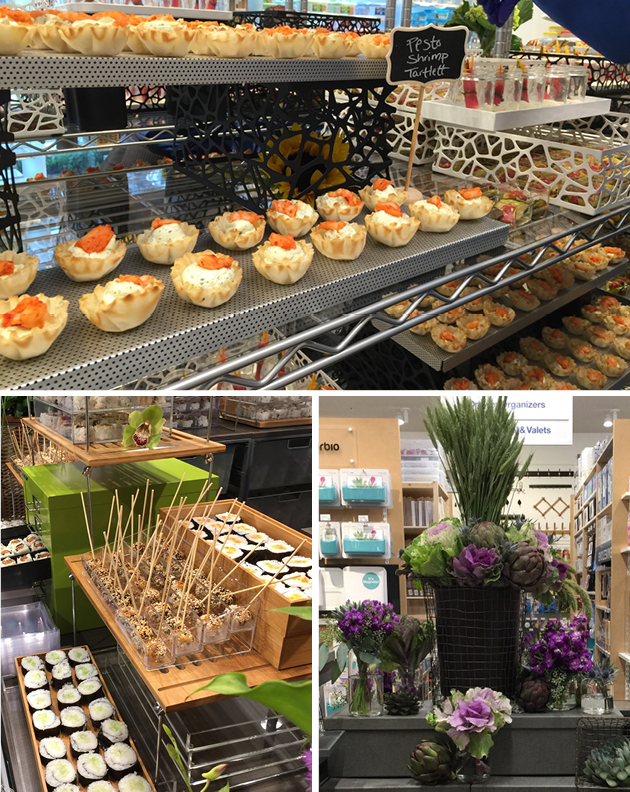 We designed the custom menu and food displays so guests' attention was drawn to the organizational and storage structures that held the scrumptious food. The Container Store selected products for the food displays, and we used our creative flair to craft tasty dishes that fit perfectly in the designs.
While respecting the request that our catering be free of sauces or dips, we satisfied the community with a Taste of Milwaukee station. Among the five stations, this was one of our favorites to decorate and serve. The Container Store products holding jewel tones of purple floral meshed with artichokes and tri-colored kale created a beautiful food station featuring these German-inspired foods:
Tri-colored German potato salad
Reuben tartlett
Mini franks in puff pastry with whole-grain Dijon mustard
To ensure the freshest food and further involve the community in this preview night, we worked with a local sushi company and creamery. The day of the preview, Kanpai Izakaya prepared more than 4,000 pieces of fine sushi. Guests also savored sea-salted caramel ice cream from the Purple Door Creamery. To maximize the guest experience, Canopies Events provided tents, and Keehn's Valet Service let guests go straight to the action. Coordinating with trusted vendors is another example of organization fostering great success.
Lasting Benefits of a Corporate Event
In addition to filling guests with creative organizational ideas and delicious food, The Container Store extends its positive impact to the local community by giving back 10% of its sales from its opening weekend to a local organization.
Our creativity, obsessive attention to detail and unwavering commitment to exceptional customer service were the perfect match for The Container Store's goals and values. Guests remember the delectable food artistically presented thanks to superior organization that maximizes creative talents.
To bring over 50 years of Milwaukee catering experience to your next big event, contact us online or give us a call at 262- 547-9447.