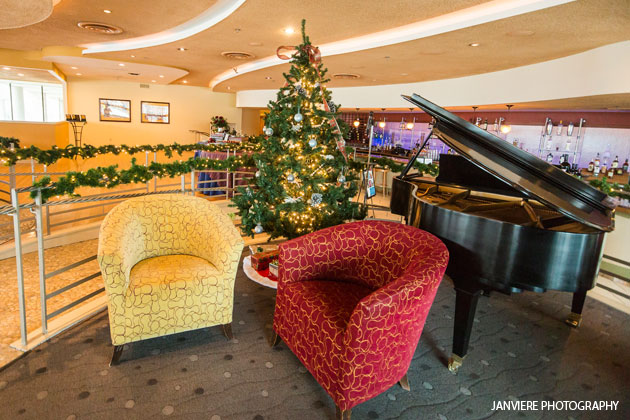 Be honest: when was the last time your office holiday party was truly fun? For many human resources professionals and company holiday party planners, the biggest concern (outside of budget) for planning an office holiday party might be planning one that doesn't feel dull or boring. You want to do more than just hang up a few bells and whistles, set out some food, and give your team an extra hour to socialize and step away from the daily grind. You want to give them a genuine retreat. You want to get them out of their work shell and show their most genuine self around each other. You want to get them to unwind and laugh.
Your company holiday party needs a tune-up. So let's give it a theme!
Themes are just the first step, though. You need a menu with great cuisine and the presentation to match. Here are six theme ideas to energize your office holiday party, along with the best food presentations to support them.
1. Food Stations: Casino Night
Can't afford to send your team to Las Vegas? Do the next best thing and bring Vegas to your team! A fun and flashy casino night is sure to boost company morale and inspire the spirits of competition and camaraderie. Set up gaming tables throughout your venue and pair them each with a specialty food station. Imagine a game of Texas Hold 'Em right next to our Carvery Station with delicious beef tenderloin. How about our Shot & A Brat Station while shooting dice at the Craps table?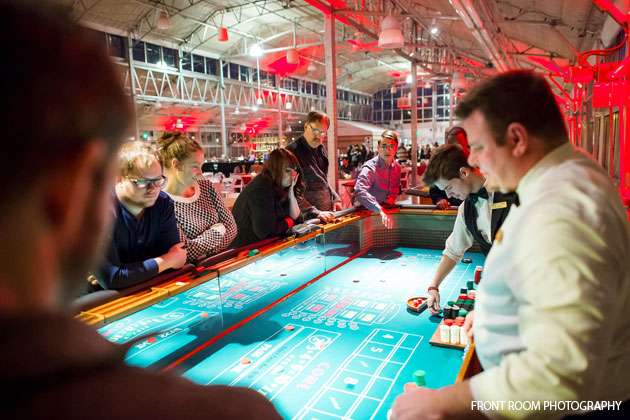 2. Buffet: Karaoke Concert
This isn't your average karaoke night. Find yourself a solid cover band and invite your team members to be the lead singer for a song. We can set up a stage with full PA & monitors at the front of your holiday party venue and an amazing buffet in the back. Once you're done impressing your team with your renditions of "Living on a Prayer" and "Santa's Got a Hot Rod," you can relax and enjoy some succulent braised beef short ribs with a side of grilled vegetables baton.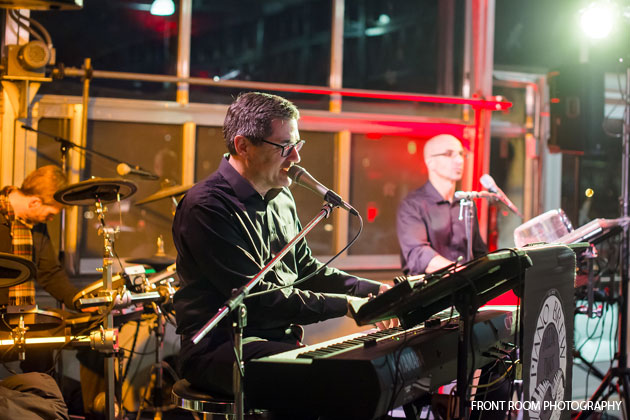 3. Plated Dinner: Secret Santa Gift Exchange
For slightly smaller teams and individual departments, a holiday gift exchange is always a fun and suspenseful activity. It also builds camaraderie because you get to see how well your teammates really know your interests and hobbies. After the exchange, your team can have a seat and enjoy a plated dinner with pan seared Napa Valley chicken or filets while coming together and reminiscing about each other's favorite holiday memories.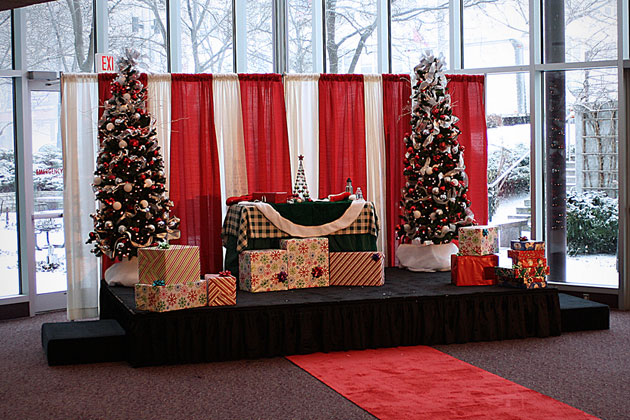 4. Food Stations: Beercade
It's combining Milwaukee's fascination with beer and the modern generation's fascination with retro gaming. Why not turn your office holiday party venue into a fun and relaxed beercade for the day? Rent some classic arcade favorites like Pinball, Donkey Kong or Ms. Pac Man and invite some local microbreweries in to sample their product. Try our Shakin' Salad Station or Rattle–N–Shake Station of small bites while you're rattling and shaking your way to the high score!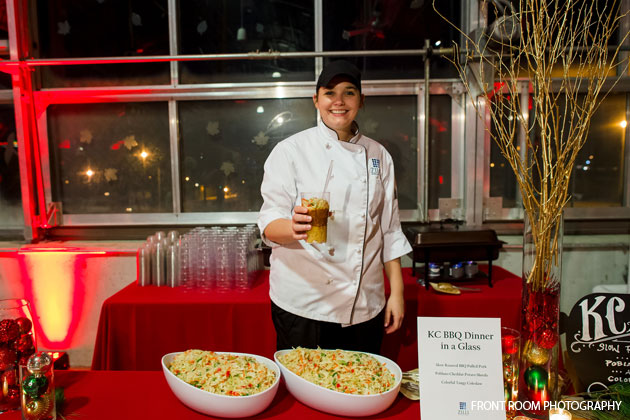 5. Buffet: Ice Skating
Here's a family-friendly company holiday party idea that'll bring your team closer together and make some real memories. Bring your holiday party out of the office and into the rink with an ice skating retreat. You can invite team members to bring their family and take everyone for a few laps around the ice at a local arena. Once everyone's worked up a hunger, they can proceed on over to the gorgeous buffet line to enjoy some salmon paired with a wild mushroom demi-glaze.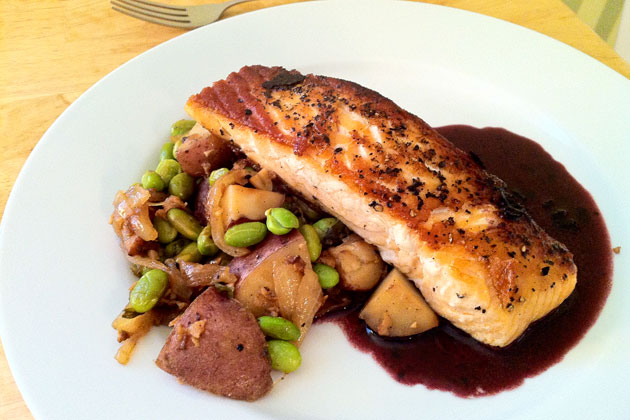 6. Plated Dinner: Winter Brewery Retreat
Did we mention that Milwaukee is known for beer? Our community's volume and quality of microbreweries is truly impressive. Give your team a chance to get out of the office and enjoy the diligent labors of one of our city's most respected brewmasters. Brewery tours are informative and exciting, and most local microbreweries love to show off their product and process. For your company holiday party, you can enjoy some flavorful brews in a quintessentially Milwaukee atmosphere while sitting down to a lovely plated dinner of gourmet burgers or cosmopolitan chicken. It doesn't get much more upscale Milwaukee than that!
One reason we love the holiday season is that it distinctly sparks the imagination in all of our experienced corporate event planners. We love taking the average company holiday party and pushing it past the bounds of others' creativity to new levels in making memorable experiences. We have a genuine desire to make your clients and employees more loyal and excited to work with your company. During the holiday season, those feelings of togetherness amplify that passion, lift spirits and create something truly awesome.
Many companies have already started planning their office holiday parties. If you haven't, you should get started right away before dates fill up. Contact our experienced event planners online today or give us a call at 262.547.9447 to get started on this year's extraordinary themed office holiday party.
More articles you might enjoy: