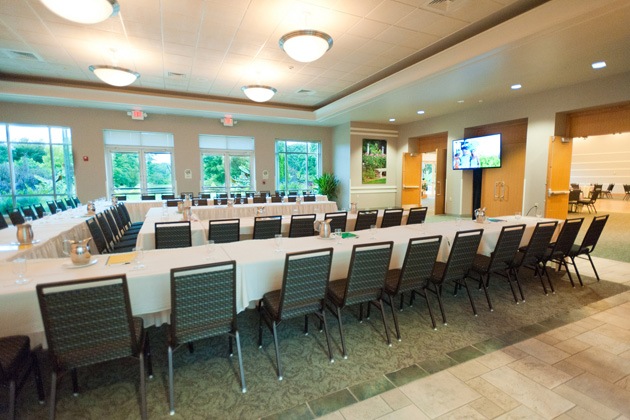 On Tuesday, June 7, our Milwaukee catering company once again had the opportunity to bring the highest-quality food and service to the Boerner Botanical Gardens. The versatility of this refined space makes planning exceptional corporate events easy, so we are always happy when clients choose this stunning Milwaukee venue.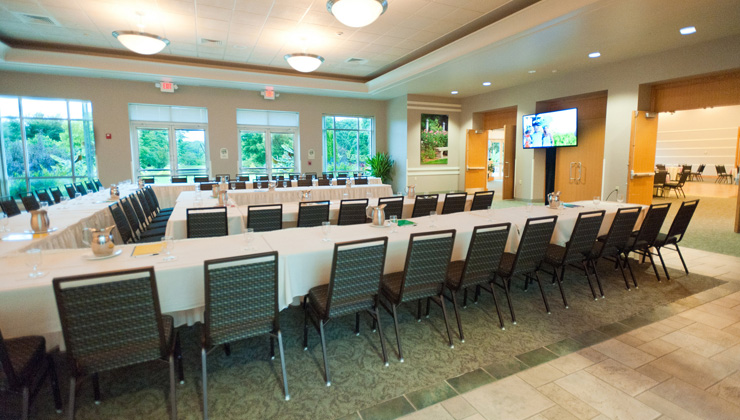 Key Takeaways from a Great Business Luncheon and Meeting
Every detail of your corporate event says something about your company. Fortunately, when you work with one of the most experienced Milwaukee catering companies, you can rest assured that everything from the staff to the corporate menu will leave a positive impression. And our meticulous event planners want to share some of the ways that they made this happen for a reputable Milwaukee company.
Choose the Right Milwaukee Venue
There is no shortage of incredible Milwaukee venues for corporate events, and this can make choosing one a difficult task. Remember that your event planner is here to help, and they may even have some insider tips. When you talk with them, share your grand plan as well as what features and technology you will need. Experts will not only help you match up a Milwaukee venue with your corporate event, but they will also show you how to customize it to match your vision.
With ample light, adequate space, access to Boerner Hall and a professional atmosphere, the Garden Room was the perfect fit for this business meeting. We also made sure that Boerner Botanical Gardens could provide the amenities our client would need. These included a screen, projector with table and cables for a laptop that would facilitate the audio.
Welcome Guests with Delicious Milwaukee Catering
At noon, 50 guests arrived to the beautiful Boerner Botanical Gardens and signed in at the highboy table. Friendly staff dressed in very professional attire made sure they received a warm welcome. We also had the luncheon buffet up and running so they could immediately enjoy a satisfying meal. This was important because the event ran on a tight schedule—we didn't want them to lose a single minute of valuable meeting time!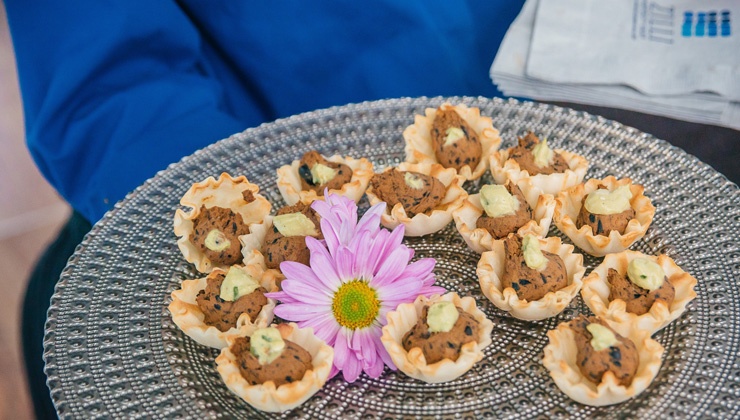 Because we knew we would be servicing a local office and employees, we wanted the custom corporate menu to feature local favorites and seasonal ingredients. Staying connected to the community is important to this prominent company and our Milwaukee catering team. After considering the many wonderful fresh ingredients available, we settled on this menu:
Wisconsin deli tray: Medium rare USDA Choice roast sirloin of beef, smoked ham and turkey breast. Served with aged Wisconsin cheddar and Lacy Swiss cheese with tomatoes, lettuce, pickles and Kaiser deli rolls
Cauliflower, broccoli and bacon salad: Fresh raw broccoli and cauliflower florets, crisp bacon and cubed cheddar cheese tossed in a sweetened salad dressing
Fresh fruit: Seasonal cut fresh fruit such as watermelon, cantaloupe, honeydew and pineapple garnished with grapes and strawberries
Tomato, bocconcini and basil skewer: Cherry tomato, bocconcini, dried cranberries and fresh basil laced with a balsamic glaze served on a skewer
Don't Wait for the Sweet Treats
Upon guests' arrival, the dessert and hot beverage stations were also open. This way they could grab a sweet treat when they filled their main plate or wait until after—totally up to them! Why make guests wait until later for dessert when you can bring them such happiness right away? This was also a great way to encourage guests to respect the event timeline—no excuse that they haven't snagged a dessert yet!
The dessert station is the place to invite guests to indulge and put them in an extra positive state of mind going into a meeting. That's why we set out this array of mouthwatering desserts:
Assorted cookies: Homestyle chocolate chunk, M&M and oatmeal raisin cookies
Dessert bars: Bite-sized dessert bars such as caramel pecan, blondie brownie, apple cinnamon or lemon
Set Up a Coffee Station with Options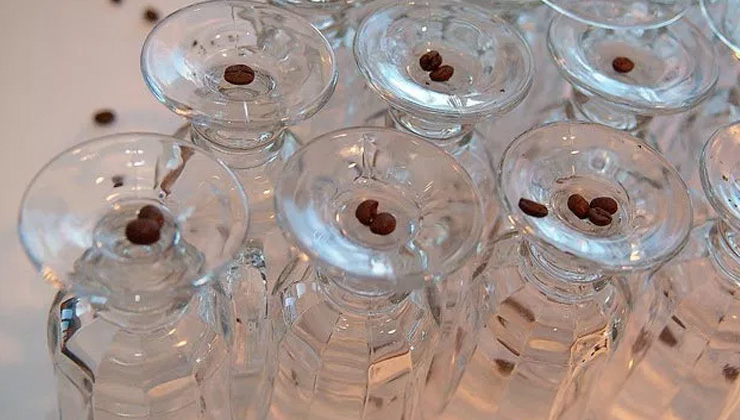 Of course, you want any guests needing their coffee fix to find it before you start a meeting, so French roast regular and decaffeinated coffees served with fresh cream and sugar are a must. But experienced Milwaukee caterers also recommend having an alternative for guests who desire a more refreshing afternoon beverage. At this business luncheon, we went with iced tea served with lemon wedges.
Serving two very different drinks at one station calls on our creative talents to design a presentation and signage that is clear and appealing. We brought in our most creative decor ideas to take this challenge head on!
Keep Guests Happy and Hydrated
After a delicious lunch and the first part of the meeting from 1:00 to 2:00 pm, guests took a short break to recharge for the second portion of the meeting. Compliments of our Milwaukee catering company, guests were welcome to enjoy an iced tea or coffee. We know it's important to give guests a way to refresh, and a simple beverage can do the trick!
Of course, just a drink isn't enough to clear the mind. That's why our friendly staff were eager to greet guests and ask them about their experience. Sometimes even just a smile is all attendees need to relax and recharge.
Our talented and experienced Milwaukee catering team has plenty more ideas for how to make your next corporate event exceptional. Find our creative and meticulous event planners online or on Facetime, or give us a call at 262-547-9447.