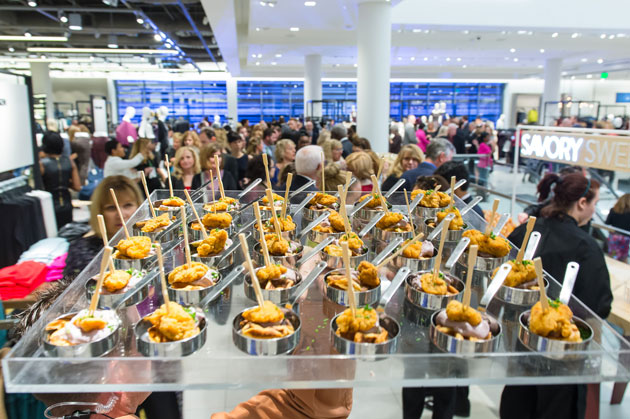 Rich in history and contemporary fun, Milwaukee is the place to plan a dynamic and multifaceted corporate event. Our planners and catering team with more than four decades of experience know the ins and outs of this fascinating city, and they want to share them with you!
The classic corporate party or dinner is always appreciated, but there is no reason for a Milwaukee event to stick to the ordinary. Explore your city and treat your company to an exceptional experience with these insider ideas. With a bit of creativity, corporate events can become small-scale Milwaukee food tours.
6 Unique Milwaukee Corporate Event Ideas
1. Explore Nature and Think Green
Milwaukee is going green, and maybe your company is too! Even if you have not started green initiatives, you can show your support by hosting an outdoor-focused event. Picnics are the most obvious choice and are sure to provide employees with a relaxed outing. And with 15,000 acres of county parks, there are a plethora of Milwaukee county park rentals. But we encourage you to consider a trip to these other locations that highlight the outdoors: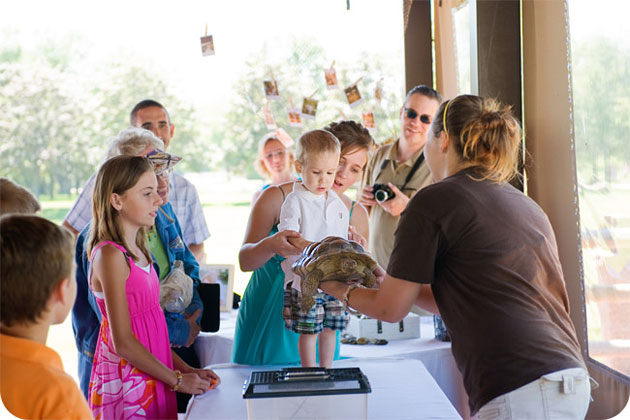 Insider Tip: During the summer, picnic spots fill up quickly. And so do hotels! Guests visiting in late June will share hotel availability with those attending the annual Summerfest music festival, so be sure to book rooms extra early.
2. Take Lakefront Views Up a Notch—Rent a Vessel!
Chances are that employees have enjoyed a waterfront party, but we'd be willing to bet that many have not celebrated on the water. So treat them to an unforgettable experience by renting a vessel to cruise around a peaceful lake. The Lake Geneva Cruise Line has five unique vessels to match your corporate party theme and atmosphere.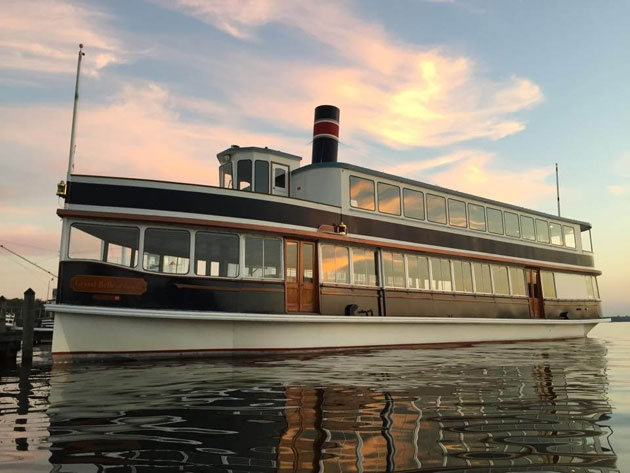 3. Play, or Play Ball!
Your confirmed RSVP list will be long when you send out invitations to Miller Park Tailgating for a Brewers game. After enjoying beers and delicious grilled food, employees will leave with more energy, enthusiasm and corporate pride. Milwaukee Brewers corporate events serviced by a top catering company are one of the best ways to reward and rejuvenate employees.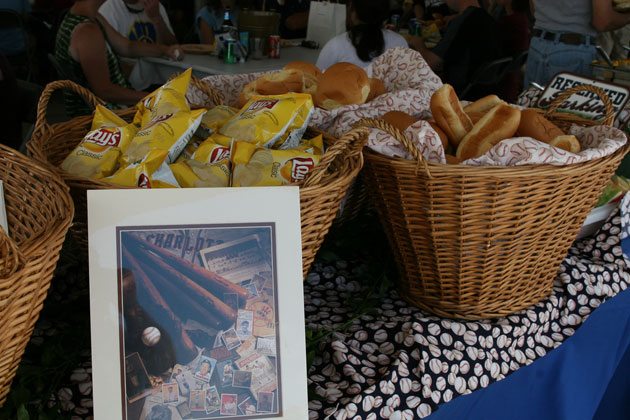 We are pretty convinced that many residents come to Brewers games as much for the concessions as for the baseball. The world-famous Milwaukee bratwurst is the most popular game-day food, so guests will love to find our Klement's brats simmered in seasonings, onions and beer and then grilled on-site. Pair that with one of the hearty salads on our picnic menu and guests may enjoy the pre-game party as much as the game itself!
4. Relive History and Visit Local Landmarks
Established in 1822, Milwaukee has nearly 200 years of history. No wonder Milwaukee tours are so popular! Invite guests to one of the many historic sites and decorate it to revisit your corporate timeline. With a little forward planning, employees can learn about your city and company all at once! Some of our favorite locations are: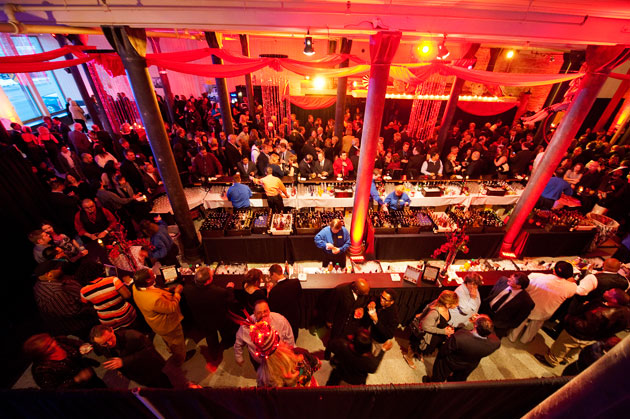 5. Dine at Milwaukee's Phenomenal Restaurants
Milwaukee has some of the most incredible restaurants serving up delectable food with unparalleled views. Give guests a sample of Milwaukee's fine cuisine by inviting them to a corporate function at Coast or Boerner Botanical Gardens. The upscale seaside dining experience at Coast will represent your company and Milwaukee dining quite well.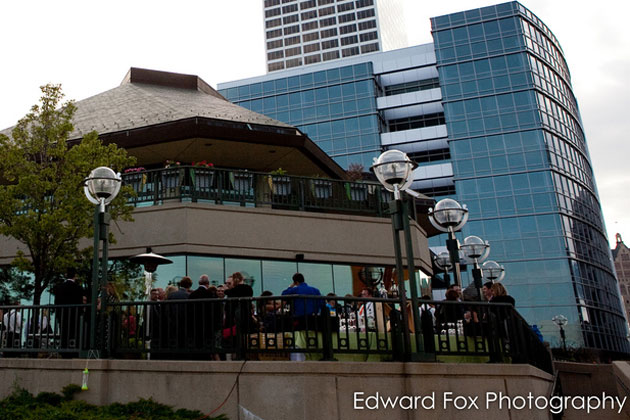 Insider Tip: Set out a display of Wisconsin's most popular cheeses. Local favorites include Havarti, smoked Gouda, and Silver Lewis Brick.
6. Toast to Milwaukee and Your Corporate Success
Milwaukee is also known as "The Brew City" and "The Beer Capital of the World," and for good reason—for decades, it was the world's biggest beer producer! The breweries are still alive and well, and chances are your employees would love to celebrate at one. The Best Place at the Historic Pabst Brewery provides a warm and welcoming atmosphere in both the Blue Ribbon Hall and Great Hall. Guests will relax and enjoy good company, food, and (of course) beer!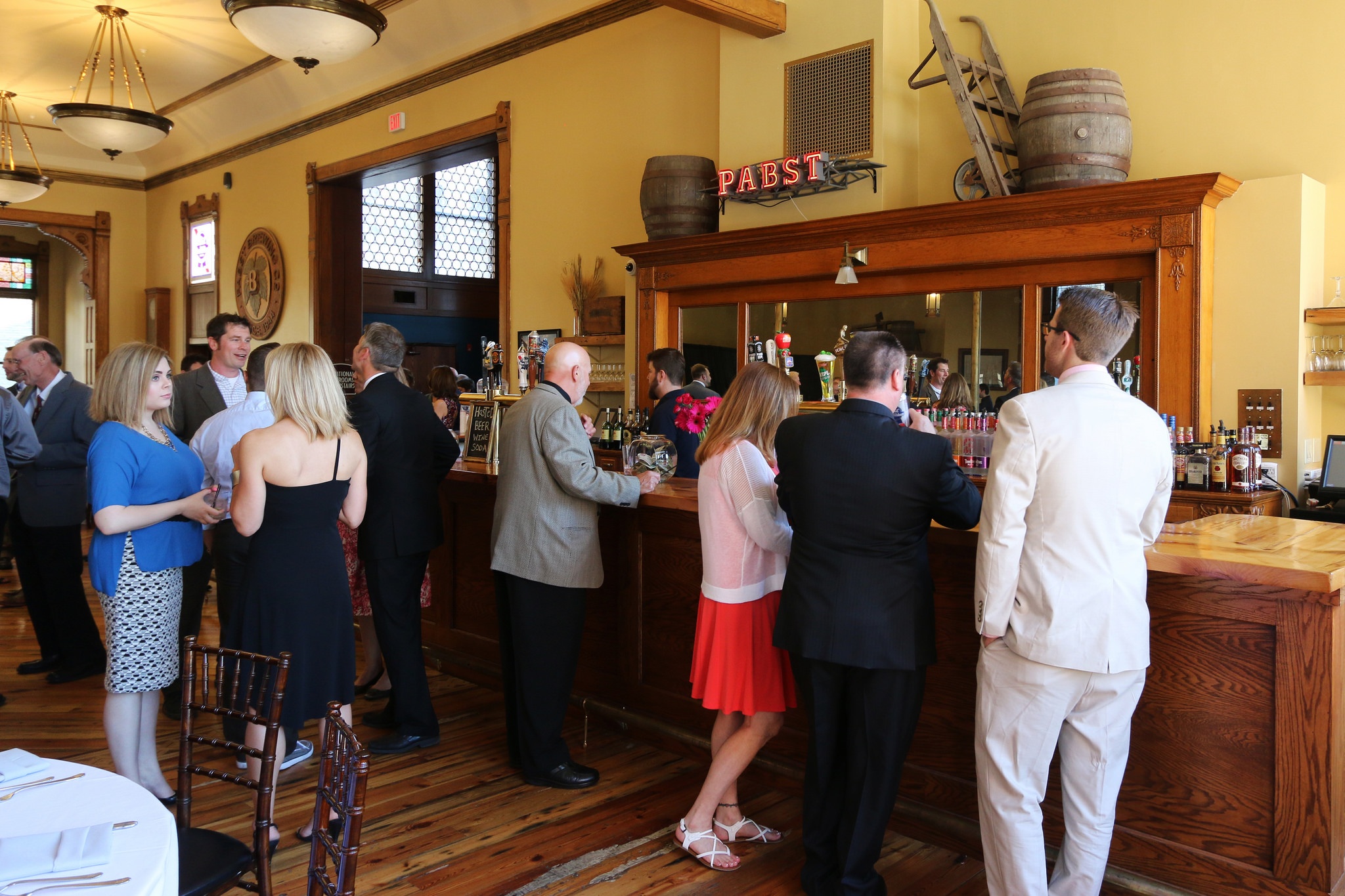 Insider Tip: Make sure you have plenty of Milwaukee's best brews and small bites on tap. The New Glarus Spotted Cow is incredibly popular and pairs well with a variety of small bites.
With so many dynamic sites, Milwaukee hosts some of the most extraordinary corporate events. Our talented and experienced Milwaukee corporate catering team would love to bring its expertise to your next event. Find our creative and meticulous event planners online or on Facetime, or give us a call at 262-547-9447.
Need Help Finding the Perfect Venue?
There are many locations throughout Milwaukee that would make for a polished setting for your next business event. The hard part is narrowing the best ones down. That's why we created our complimentary corporate venue concierge program. It pairs you with an experienced Zilli coordinator, who will give you an in-person tour of every venue that matches your specific vision.
More Articles You Might Like: