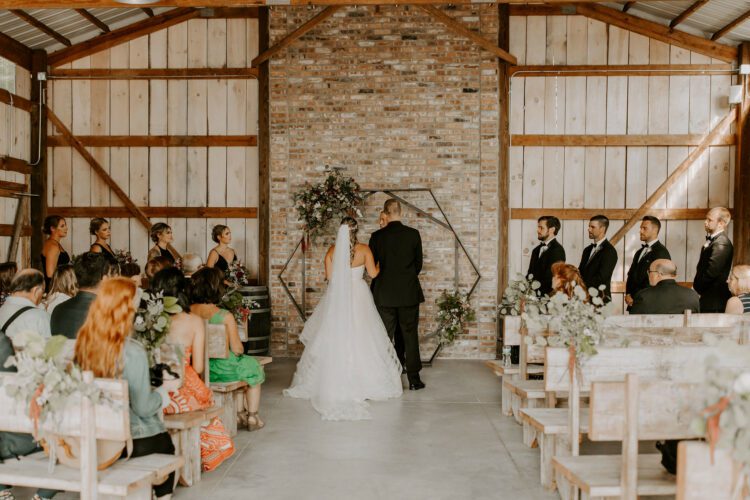 Waukesha, located in Waukesha County, is home to some of the most incredible wedding venues in Wisconsin. From historic treasures to countryside escapes to all-in-one lakeside experiences, it's a joy for us to help couples determine the Waukesha venue that matches their style, budget and vision.
The point is, there are plenty of reasons why one of the largest regions in the state of Wisconsin and across the Midwest is worth your attention when it comes to planning the wedding you always wanted. Here are our expert planners' takes on weddings in Waukesha.
How to Plan Your Wedding in Waukesha
After 50 years of planning and catering more than 2,000 unique weddings and receptions, we understand what you want from your wedding caterer. Here's how we can plan a wedding that fits you:
Get personalized attention: Tell us your concerns by phone, email or in person for immediate responses and turnaround. We believe constant communication with our couples is one of the biggest reasons they're never stressed or worried, which is why we will always be there for you.
Create a Day That's YOU: The reception is the biggest part of your wedding plan, so naturally there's a lot to consider: location, menu, cash versus open bar, music…looking at the list alone is stressful. We want your wedding to reflect you, your partner and the journey you've made together.
Find Your Backdrop: Every couple has their own style, story of how they met, unique tastes and ideas for how they hope to design a day around everything that makes them feel radiant and alive. What's the most important piece of any wedding? The place where everything unfolds in front of the people you love the most, of course.
Explore Amazing Nearby Venues
Waukesha Wedding Catering and Menus
Whether you're looking for a casual dining experience or a more elaborate one, our creative culinary team will listen closely to your likes and dislikes to create a wedding menu that matches your tastes and guests' preferences—all within your budget.
—
There are many different types of Waukesha wedding venues worth considering for the backdrop of your big day. So, how do you choose the stage that matches your style and speaks your love language?
That's the question we had in mind when we created this awesome wedding venue finder that allows you to narrow down the right Waukesha wedding venue for your big day.
Looking for a traditional banquet hall with modern amenities and convenient on-site parking? How about a calming, serene setting surrounded by floral beauty to fit your garden party theme? From rustic to formal, we can help you find the venue that fits!