On March 15, the International Caterers Association (ICA) honored us in a big way. Among our peers at the Catersource and Event Solutions Conference & Tradeshow (CSES) at the Mirage Hotel in Las Vegas, we proudly accepted the Catered Arts Through Innovative Excellence (CATIE) award for Signature Caterer for Best Event Concept.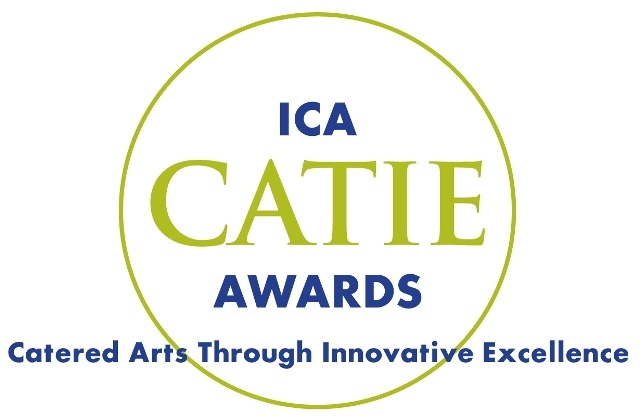 Just being honored in Vegas among other industry experts sets the stage for fireworks. But knowing that the criteria for this award so closely aligns with our standards is the real reason to celebrate.
Envisioning Exemplary Milwaukee Catering
To win the CATIE award for Signature Caterer for Best Event Concept, a top catering company must couple superior food with an original event concept and excellent execution. We loved sharing how we refine and personalize every detail until an event vision surpasses all expectations.
Our entry included much of the same information that we review with clients when planning events in Milwaukee. We explored the event concept and how each of these aspects contributes to the overall experience:
Design elements
Menu design
Event goals
Challenges
Vendor companies
After a careful evaluation of the above and a critical analysis of the overall effectiveness of the event, our fellow industry leaders decided that ZHG was worthy of this prestigous distinction.
Celebrating Among the Best Catering Companies
We would like to extend sincere congratulations to the other finalists, especially in our category. Catering companies like By Word of Mouth in Johannesburg, South Africa and Catering by Design in Denver, Colorado clearly share our commitment to creating a unique experience.
You may want to check out the other 2016 CATIE award winners that the ICA recognizes as having "the talent, the passion and the skills" to make your event one-of-a-kind. The wide array of special talents in the catering field shines bright with a variety of awards like Best Celebration Cake and Innovative Mixology.
After more than 50 years in the catering industry, we continue to enjoy the whole process—from dreaming up Milwaukee event ideas to celebrating success. This award extends to all the experts that bring the Zilli touch to life. It is their creativity, exceptional service, and an obsessive attention to detail that make any event vision possible.
To bring our award-winning Milwaukee catering service to any type of event and venue, contact us online, or give us a call at 262-547-9447.
MORE ARTICLES YOU MIGHT LIKE: