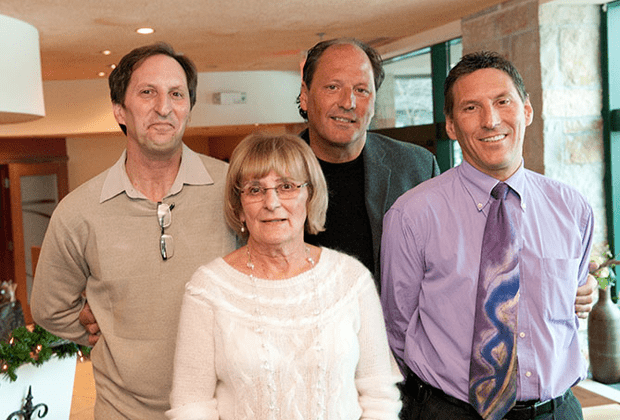 In 1968 when our family set out to bring unparalleled catering to Milwaukee, we were filled with excitement, anticipation and optimism. We could only begin to imagine the experiences—challenges and seemingly natural successes—that would come our way during the next five decades. With each year, our client base and skilled team continued to expand, and together we learned an insurmountable amount.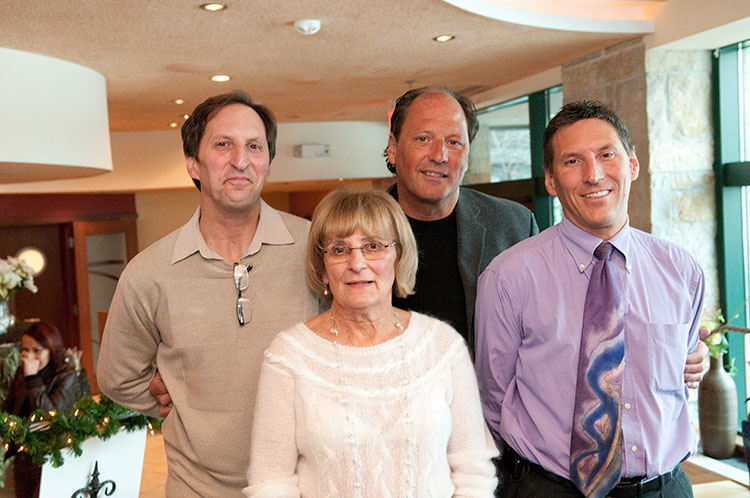 Among the lessons our experienced Milwaukee catering team learned over the last 50 years is the value of reflection. In honor of this, we asked four of the Zillis—Ellen, Steph, Robert and Jim—to share insights from their journey with ZHG.
Four Zillis Share Their Milwaukee Catering Experiences
Ellen: Embrace Change
When Ellen's husband purchased a Waukesha Tasti-freez in 1967, she had no experience working in business. Quite frankly, as Ellen put it, "I didn't even know how to make change." But she did know how to learn and adapt to embrace change and opportunities as they came. In the restaurant business, "day by day was a challenge," but a rewarding one. Over the years, Ellen took on new responsibilities—most notably the new role she assumed when the Zillis launched their catering business and came to the decision to close their restaurant.
Ellen has always enjoyed people—both staff and customers. So it's not surprising that saying goodbye to her restaurant's clients was difficult or that Monday through Saturday you'll still find her having coffee with her catering team. Her sons led her through every transition, and focusing on the catering business was no exception. She "learned to get used to change all the time and to always work hard." And although the catering business is incredibly hard, it is equally rewarding, especially given how much Ellen continues to value her relationship with customers, staff and her family that has stuck together through it all:
"We have always truly cared about our customers. I still get letters…I also get a lot of thank you letters. Those make me feel good. But I also know those happy people tell other people how good we are. So we work hard to make sure our customers are happy."
Steph: Seek Innovation
Go back to 1960 and you will find Steph at the age of five standing on a milk crate washing dishes and using his earnings to better the restaurant. Two years later, and you'd find him servicing an ice cream window. You can only begin to imagine all the roles Steph has taken on over the last five decades, during which he has become an integral part of our team. Known for his ability to create efficiency in everything from scheduling to HR, Steph has been inspired by ZHG's passionate and hard-working staff to apply all he has learned to better the business through the ever-changing times.
And the times have not always been easy. The 2008 recession hit the very competitive catering industry hard, and ZHG was no exception. Fortunately, Steph and ZHG believe hardships are a springboard for new concepts. They innovate and create new ideas inspired by customer feedback and industry trends. This means that whether a customer has a $10 or $10,000 budget and whether the economy is booming or crumbling, ZHG has all the knowledge and resources it takes to put on an incredible event. And, as it turns out, exceptional compassion and attention to detail are priceless. Steph articulates how ZHG's team is made up of:
"hard working employees that truly want to give good customer service and are passionate about pleasing people." 
Robert: Take Pride in Your Team
When Robert reflects on all the ups and downs ZHG faced over the years, it seems miraculous that the company has not only survived but also flourished. He credits this successful team effort to the contagious family values that run throughout the ZHG team. No employee hesitates to go above and beyond to execute flawless events, and Robert is no exception. There are times he has worked 70 hours a week, and he is proud that his "brothers still work very, very hard" as well.
Rather than reflect upon ZHG's success, Robert prefers to focus on what makes it possible. Although handing over responsibility does not come easy for Robert, he trusts his skilled catering team to be self-sufficient, and they do not disappoint. He is very proud of all team members for their continued development and how they stick together to deliver an exceptional product and service that they can be proud of.
When Robert thinks about how far ZHG has come and the excellence it is known for, he is excited about what is next. He can't say with certainty what the future will hold, but he knows his team will be ready to adapt and do whatever it takes to remain at the forefront of the catering industry. As he says:
"All these years we've had to always change with the times…Whether we are learning new techniques or getting new equipment so we could be more efficient, trying new ways of marketing or menu development—we never get to just sit back. It's always challenging to stay on top." 
Jim: Persistence Pays Off
Jim knew working with his dedicated family to build a premier Milwaukee catering company from the ground up would be no easy task. But he admits it was an even bigger responsibility than they foresaw. In the pursuit of helping others enjoy unforgettable events, each of the Zillis had to continually develop themselves and each other.
Looking back on the last 50 years and all the incredible events ZHG has facilitated, Jim feels very fortunate. But you won't hear him say he feels "lucky." That is because now he believes:
"The harder you work the luckier you become."
Jim enjoyed building upon his business acumen as he relentlessly pursued the success that his family business continues to foster. It has been a true team effort, and one that extends far beyond the Zillis. As you may know, the Zillis embrace each staff member as one of their own—supporting and nurturing their development. In fact, mentoring people and seeing their skills reflected in Milwaukee events has been one of the most rewarding aspects of Jim's journey with ZHG.
Jim's drive to be the best person he can be and make ZHG the finest Milwaukee catering company possible explains why he is constantly learning and seeking out progress as a company and individual. He enjoys this experience and all the challenges it brings him, so it is not surprising that he encourages others to follow the same path. As Jim says:
"I push people to be the best they can be. I believe you have a responsibility in this life to use your talents to make the world better, no matter what you do."
Today, our whole team is proud to represent the experience that is known as the "Zilli touch." Our attentive team is ready to bring their creative flair, extensive expertise and obsessive attention to your next event.
To start planning an event you can be proud of, contact our meticulous event planners online or give us a call at 262.547.9447.
More articles you might enjoy: