A bustle of Milwaukee residents shared the delightful sentiment of welcoming Nordstrom into the Mayfair Mall during the pre-opening gala last October. Much more than a sneak peek into the modern store, the gala showcased three local charities and honored the guests with floors of personalized surprises. And let's not forget the food, which was some of the best Milwaukee catering. Our expertise helped make Nordstrom's opening gala better than anticipated, and here's why!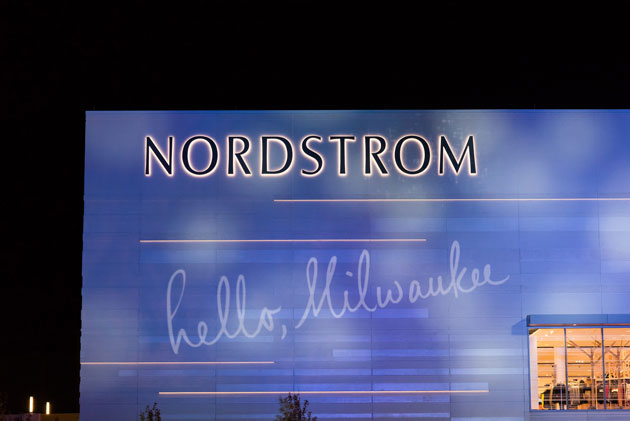 A Multifaceted Grand Opening in Milwaukee
Our creative Milwaukee catering team filled Nordstrom's three stories with the most innovative small bites, flavorful drinks and countless cheers to say "hello, Milwaukee."
Modern Tray of Passed Hors D'oeuvres
Our friendly servers were with guests every step of the way as they explored the 140,000-square-foot store in search of the latest merchandise and fashion trends. We made sure our passed appetizers were elegant and modern to match the artistic fashion displays.
The 1,875 people who attended the Nordstrom gala found innovative small bites around every corner. Some crowd favorite passed hors d'oeuvres were:
Chicken and waffles: with blueberry mousse and bourbon maple syrup
Asian BBQ chicken cones: tamarind and ginger BBQ, curly scallion with Thai basil puree
Farro harissa: roasted carrots and parsnip, feta, parsley, mint, honey and lemon vinaigrette
Flank steak flatbread: naan bread, marinated flank steak, roasted tomato, cilantro, roasted garlic, black cumin mayo
Brat bite: with sauerkraut, Düsseldorf mustard, cornichon pickle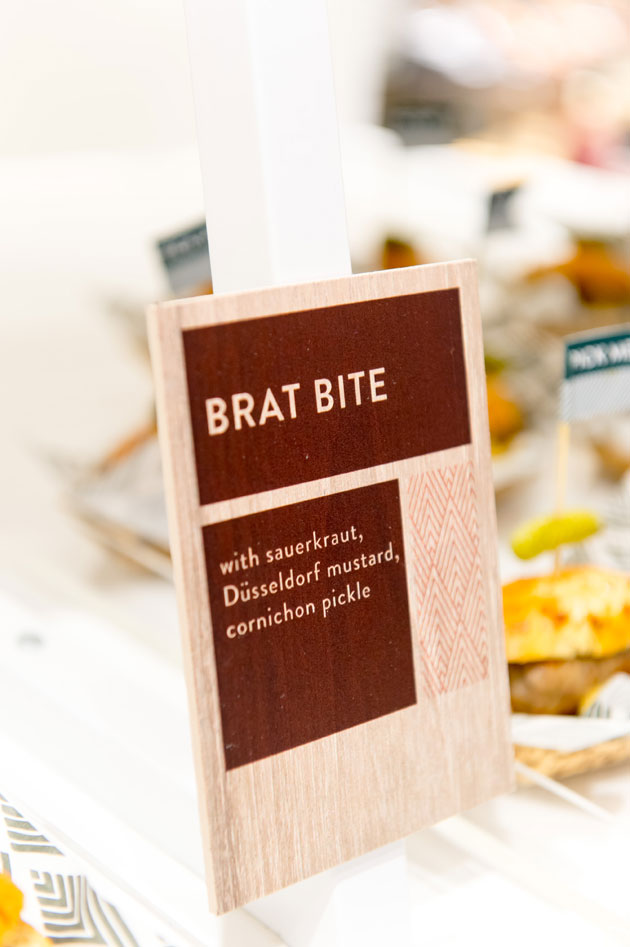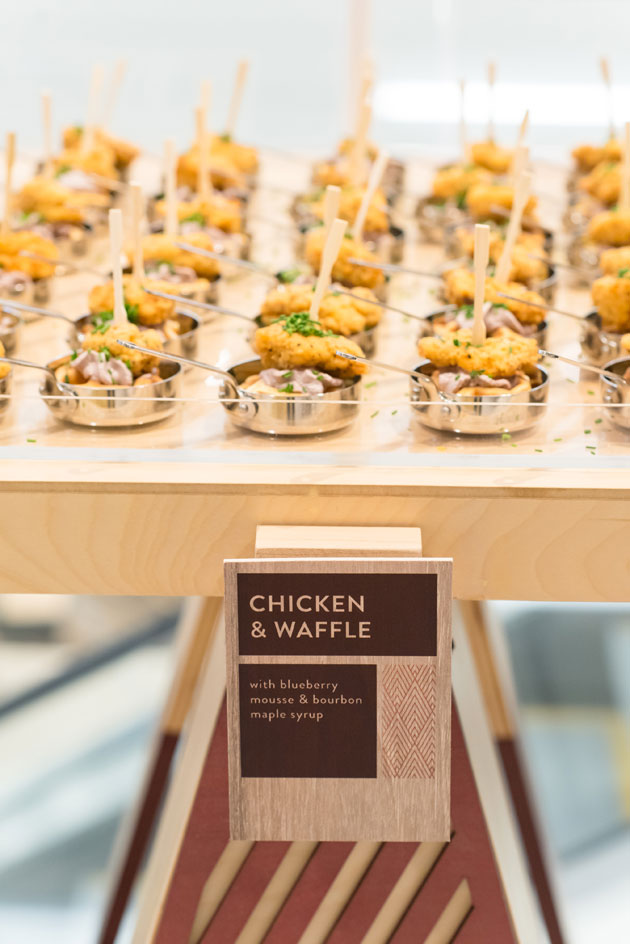 Always looking for ways to benefit local businesses and causes, we also created mini Wisconsin cheese baskets filled with Sartori Sarvecchio Parmesan, Hook's 3-Year Cheddar and Nordic Creamery Grumpy Wisconsin cheeses and dried cranberry trail mix.
Trendy Food Stations
Bright light poured in upon the latest fashion displays and the range of incredible food stations. The loaded mashed potatoes proved to be popular, but guests could not get enough of the sushi station, featuring:
Soba noodle salad: with chicken, cucumber, shichimi togarashi, chili oil and green tea
Vegetarian rolls: with sweet potato, daikon, scallion and shitake
Spicy tuna rolls
Many Cheers with Milwaukee Drinks
Just like the attendees, our bartenders were firing on all cylinders. Whether guests wanted just a bit of bubbly cheers or a local IPA, we had them covered. Once again, Nordstrom wanted to feature local businesses, serving up beers from local breweries like the New Glarus Brewing Co. Spotted Cow and Lakefront Brewery IPA.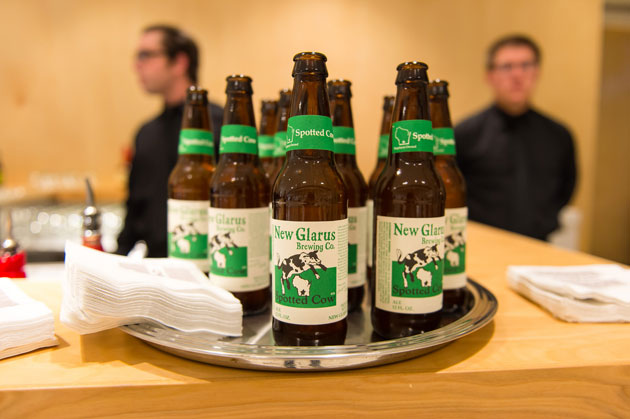 Guests also loved the lemonade in mason jars, colorful martinis and specialty drinks. Few could resist trying the Jammin' Old. This intriguing drink was bursting with fall flavors from plum jam, aged bitters and Bourbon.
Share Your Style
Selfies are still a major part of our culture. We capitalized on these fun photos by asking guest to take a selfie and tag #NordstromMKE. Participants received a custom print-out as a thank you for promoting the event on their social media stream.
Creative Sweet Treats
At the gala and Fashionably Late after-party, we wanted guests to have as many choices in desserts as they did in the shoe department. We sweetened up popular fruits to make these scrumptious sweet cherries, caramel apples and strawberry-filled cones.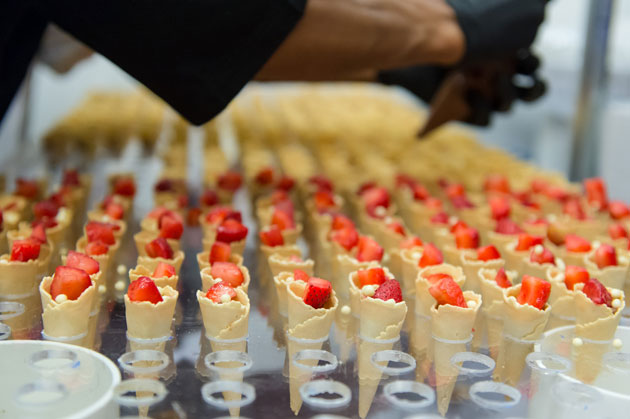 Designer fashion cookies, emoji macarons and sweet shots of Jelly Belly desserts shed light on Nordstrom's creative style.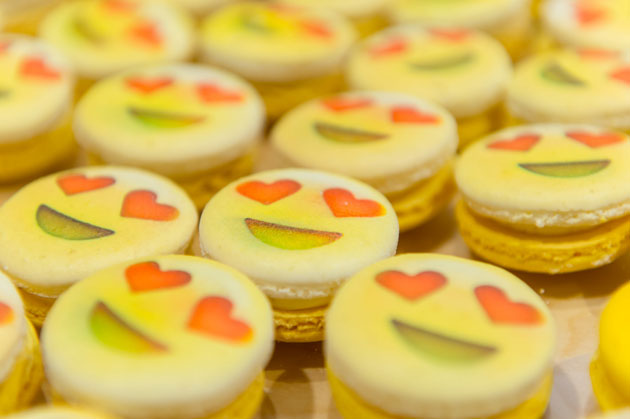 Those looking for a savory option also found the perfect treat at the gourmet chocolate bar. It was simply extraordinary, with flavors like pumpkin spice, blackberry espresso and gray salted caramel. One word: Delish!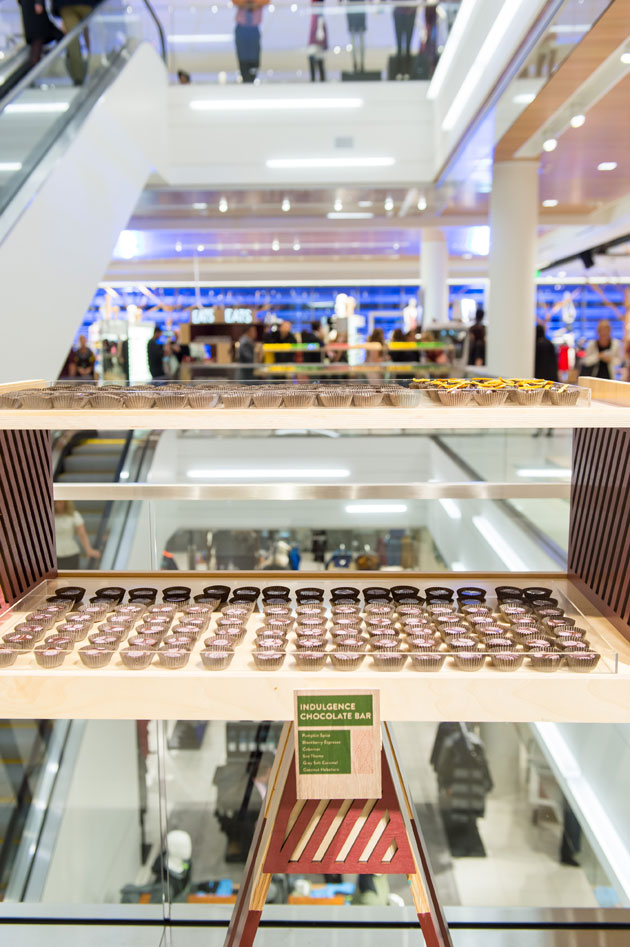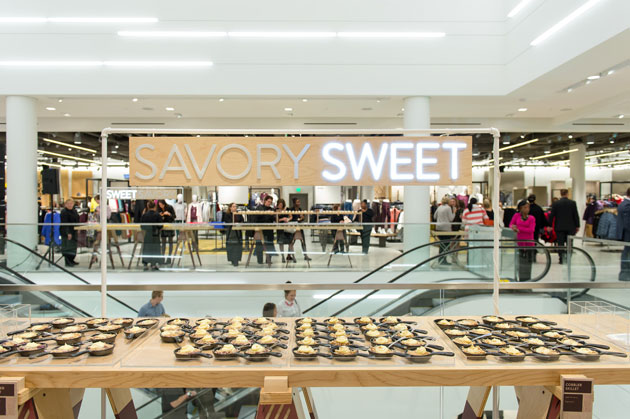 And those who chose to forego dessert were delighted with a custom latte. With world-class coffee artist Michael Breach on hand, even the coffee was beautiful at this amazing Milwaukee open house.
Giving Back to Milwaukee
As the entertainers and DJs kept the pace high, we had to pause for a second to appreciate how much the Nordstrom grand opening events would benefit the local community. The gala alone raised more than $160,000 for three organizations that are caring for and empowering Milwaukee kids. Each $100 ticket benefited these causes: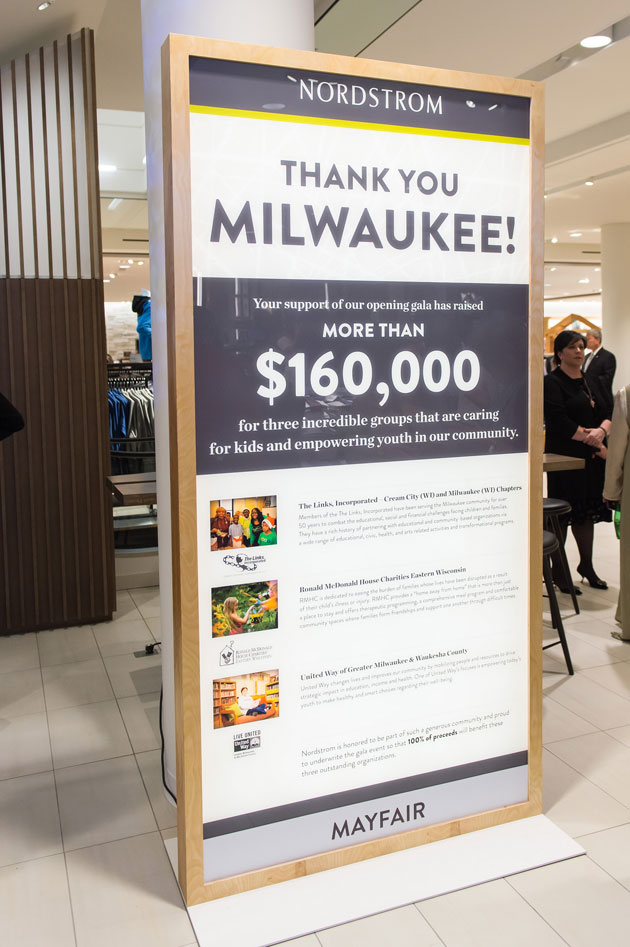 Recognizing the importance of this event, even Milwaukee Mayor Tom Barrett soaked in the experience.
This video gives you a closer look at how an obsessive attention to detail and more than four decades of catering experience come together at a Milwaukee grand opening.
To bring exceptional customer service and innovative cuisine to your Milwaukee event, contact us online or give us a call at 262-547-9447.
More Articles You Might Like: