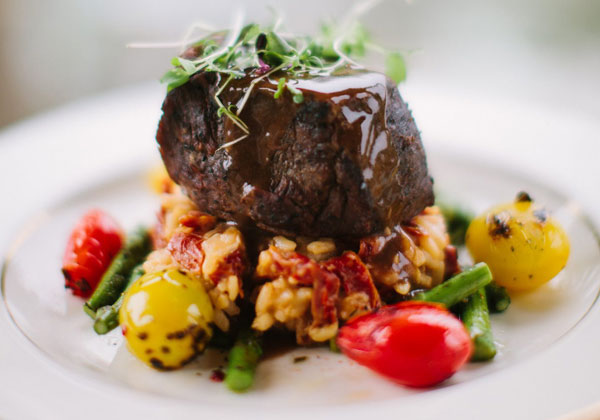 What's the most important cause to you? Perhaps you're passionate about environmental conservation or social equality. Maybe you're a crusader for alleviating poverty or eliminating a hazardous disease around the world. We all have issues that matter to us on a deep and personal level. Catering for fundraisers gives us an opportunity to make an impact through special events in Milwaukee, particularly in catering for fundraisers. These special events give us a unique opportunity to ignite our guests' spirit of generosity with our food, contribute to the greater good and help those less fortunate.
We believe that food is meant to inspire and open windows to the soul. So here are our picks for the top ten foods to feature on your fundraiser menu.
1. Filet mignon/beef tenderloin. Prepared with a Jack Daniels au poivre, this opulent dish tops our list because it's the Cadillac of meats and serves as a reminder of our own fortune. If you're looking to inspire donors to give at a fundraiser, there's no better choice.
2. Maryland petite crab cakes. Ours are prepared with a lovely remoulade. These East Coast fixtures are given a gourmet touch with an authentic regional standard.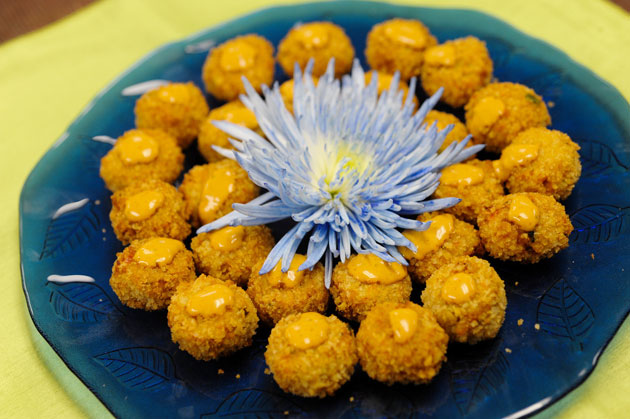 3. Chocolate truffle tart. Prepared with a gianduja mousse, these chocolate truffle tarts are as decadent and upscale as they come.
4. Pan-seared Napa Valley chicken. One of our most popular dishes across several event arenas, these delicious chicken breasts are cooked with a white wine sauce, green grapes and cranberries. The dish is an incredible harmony of the sweet and savory.
5. Ahi tuna. Cooked with a wonton crisp, this modest pescatarian delight and sushi fixture resonates with several different food audiences and communities.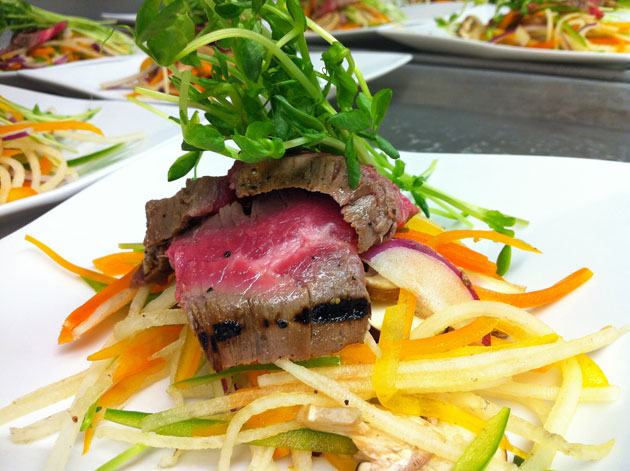 6. Braised beef short ribs. Prepared with a veal demi glaze, our ribs are a flavorful favorite for many of the top organizations and donors we have catered for over the years.
7. Pesto shrimp tartlet. The pesto flavor combination (virgin olive oil with basil) is one of the more versatile in the culinary world. Typically reserved for pastas or chickens, our adaptation for a shrimp tartlet achieves a whole new level of quality and is sure to inspire your guests.
8. Cosmopolitan chicken. Drenched in a vodka cream sauce with cranberries and mandarin oranges, the interplay of flavors makes this one of the more thoughtful dishes on our menu.
9. Lobster mac and cheese. Few dishes achieve the kind of commentary on status as our lobster mac and cheese. It's more than an unorthodox flavor harmony; it's a union of wealth and modesty.
10. Banana rum bread pudding. Prepared with a rich and sweet caramel sauce. Bread pudding has a very working-class culinary tradition in many parts of the world. The banana rum elevates it to a new status and inspires guests to re-examine their culinary worldview.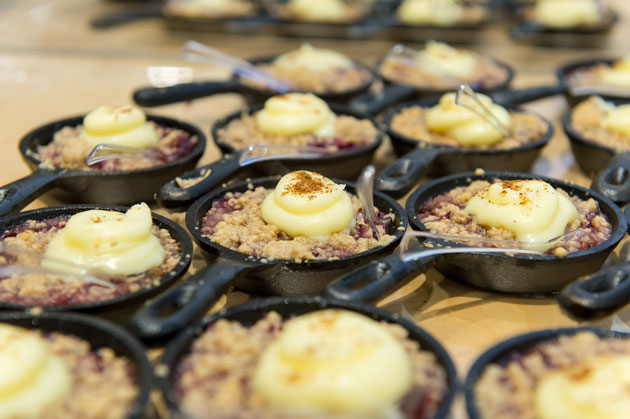 The thought that our food can be an instrument for positive change and community improvement is incredibly humbling. We look forward to it each and every time, and we are always hopeful that it can inspire our guests to pay it forward and assist others in accomplishing things far greater than any single one of us.
To start planning your Milwaukee-area fundraiser event, contact one of our experts or give us a call at 262.547.9447.
More articles you might enjoy:
SaveSave
SaveSave