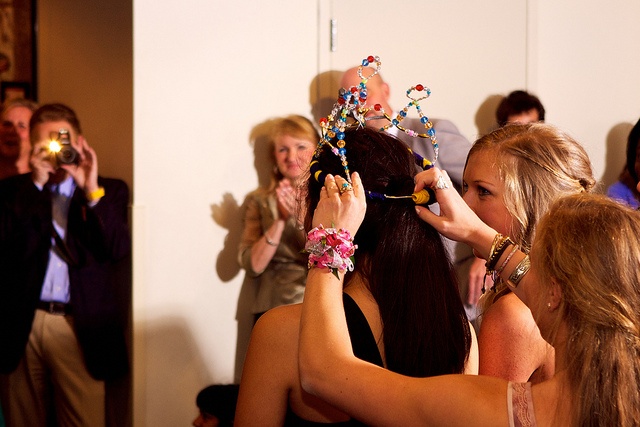 Prom committees spend months preparing and planning to create a special evening for their fellow high school seniors. And with the cost of prom for the Midwestern family averaging $515, make sure the money goes far. Ideally, that means your prom will not only be a seamless production but also include amazing food, entertainment and tons of fun memories.
With over 50 years of catering experience in Milwaukee, our team knows how to make any event vision into a reality, and prom is no exception. We believe the "Zilli touch"—a combination of creativity, obsessive attention to detail and excellent customer service—is the prom-planning piece you need to live up to your classmates' greatest expectations.
A Prom Night with the "Zilli Touch"
Prom is not only about the dress, the date and the fancy dinner that precedes the dancing. It is the mark of a high school senior's achievements and the last big party before everyone starts the next chapter in life. Likewise, our catering is not all about the food and beverages. We believe it has a deeper meaning—it is our passion and our way of showing our Milwaukee community how much we care.
Prom Night at Unlikely Milwaukee Venues
The Domes at Mitchell Park Conservatory is cool venue that has three glass domes, each with their own variety of succulent landscapes and winding paths of flowers. Prom pictures will include the colors of the lush greenery for a fresh look. Your prom theme in this gorgeous venue could even play off the conservatory's gardens. Unique themes that come to mind are "Alice in Wonderland" or "The Secret Garden."
Another picturesque venue is the Milwaukee Community Sailing Center. We love this spot, but it's especially great for prom—just imagine how beautiful the photos on the docks will be! You could plan a nautical theme like "Sailing into the Sunset" for a romantic, unforgettable evening with your classmates.
Tip: Remember that spring is a popular season for weddings. That means you have to book your prom venue as soon as you have a final budget, which is hopefully as early as fall the year before.
Any theme you choose will suit your Milwaukee venue. Our creative event planners are there every step of the way to help you incorporate all of your senior prom decorations and ideas.
Best Prom Food Ever
High school seniors are practically adults and deserve a fantastic display of our finest menu items during their prom. Even though you will be working under a strict budget, we create our specialty menu around your needs that never compromises on taste and quality. We never have any hidden charges, and our catering service prices always include linens, china, flatware, labor and coordination.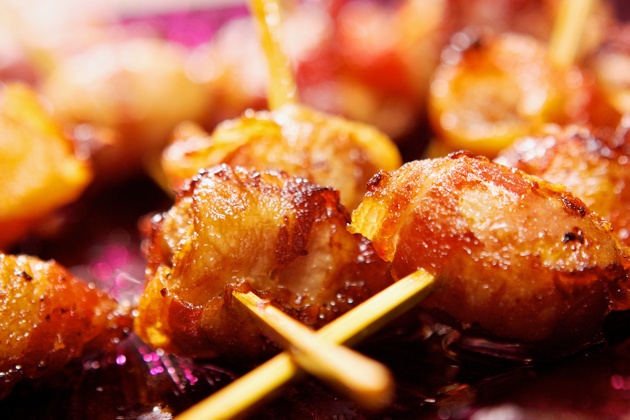 Our custom food stations can have different items to please even the pickiest of eaters. For example, you could have a mix, like our mac and cheese bar, flatbread collection or Asian-inspired hand-held appetizers.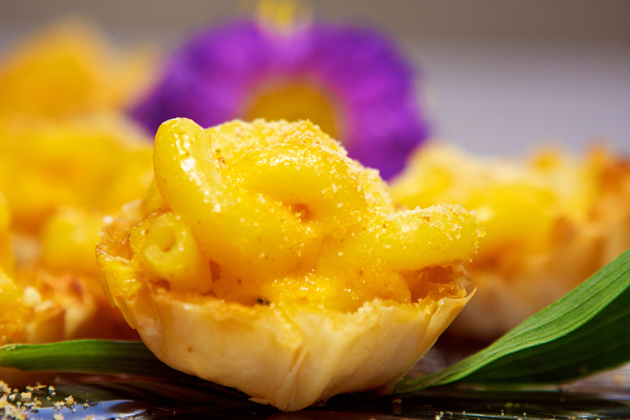 Tip: Think about including vegetarian, gluten-free and dairy-free options to ensure all your guests can take part in the culinary fun. We are happy to customize some menu items for these specific dietary needs.
Desserts could be easy. Consider take-away things like candy or homemade cupcakes with the school logo on them. Our food will be delicious and give all the guests the energy they need to rock the dance floor all night!
All the Prom Extras

Our vendor partners feature some of the best talent in Milwaukee. What's even better is that we help you coordinate with them. From the DJ, lighting, photography, florals and décor, we have it all covered. One of our recent proms at the Milwaukee Public Museum featured a live band that kept the party going until closing time. That is just one of the cool things we can do, but the options are endless!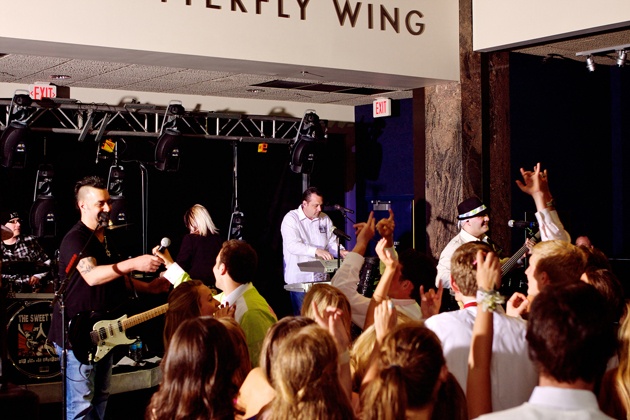 Tip: Poll the senior class to find out what type of prom entertainment they would like to have. Doing this may also inspire other students to help out with the planning.
We want you to have as much fun planning the prom as your classmates will have celebrating. Our event planners want to know whatever ideas you've brainstormed, from themes to unique menu items to unforgettable entertainment. And of course, if you can't decide on any of these, we are happy to help! You name it and we'll make it happen.
If you and your prom committee have big ideas for your students' prom, we have just the tools and experience you need to make your vision a reality. Please contact us on our website or give us a call at 262-547-9447.
More Articles You Might Like: