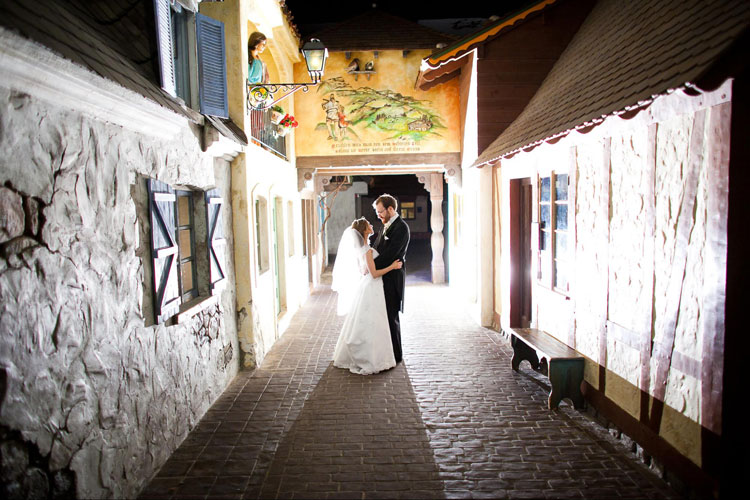 It's your wedding, and though there are many different styles out there, there's only one that's truly you. We're passionate about helping brides create menus that match their tastes and customizing a Milwaukee backdrop to authentically tell their love story. Every couple is different—so what's your style?
We put together this list of 50 wedding styles to help you determine the look and feel that resonates with you the most. Choose one and make it your own or choose two or three to create a glorious hybrid—something really one of a kind.
1. Art Deco
Create a day that captures the glamour of the Jazz Age and brings out your inner artist! Psst: Milwaukee County Historical Society would make a grand location for your art deco-style wedding.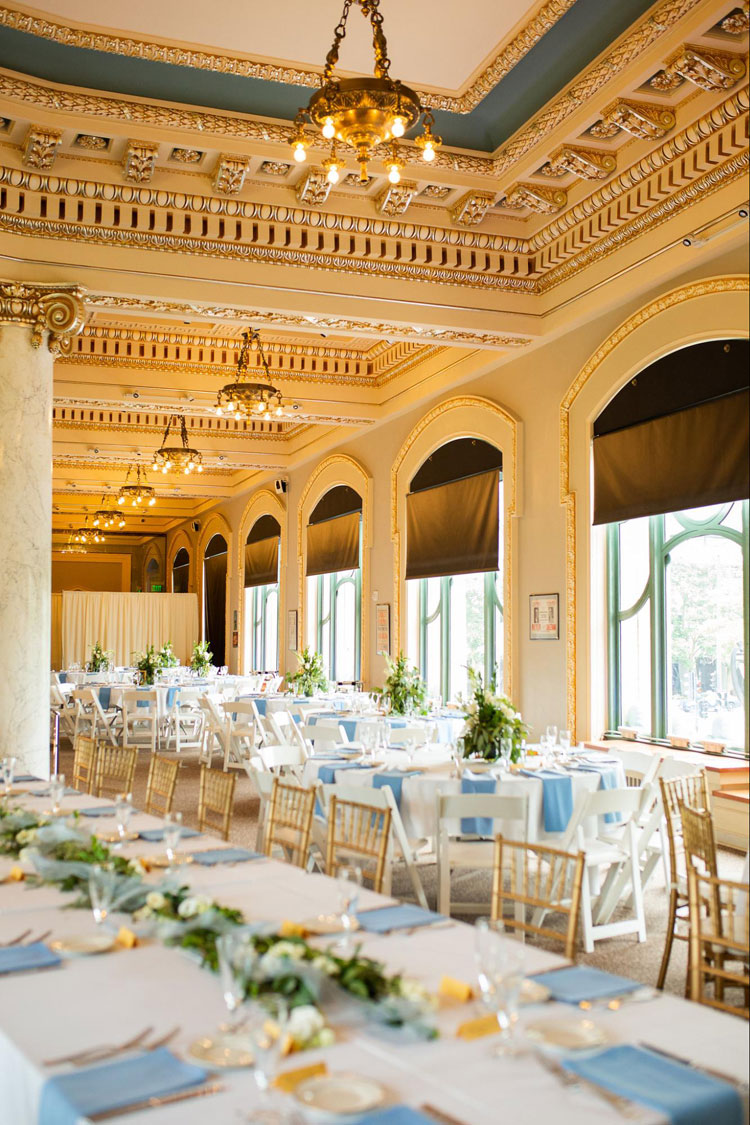 2. Lakeside
Lakeside weddings—there's nothing quite like summer or spring-time weddings along Lake Michigan. Here are 72 gorgeous lake wedding ideas for you!
3. Bohemian/Boho
Succulents, gemstones, outdoor lounges, reclaimed wood, celestial vibes—Bohemian weddings are the best. If you're looking to take the boho route down the aisle, check these 50 earthy vibes.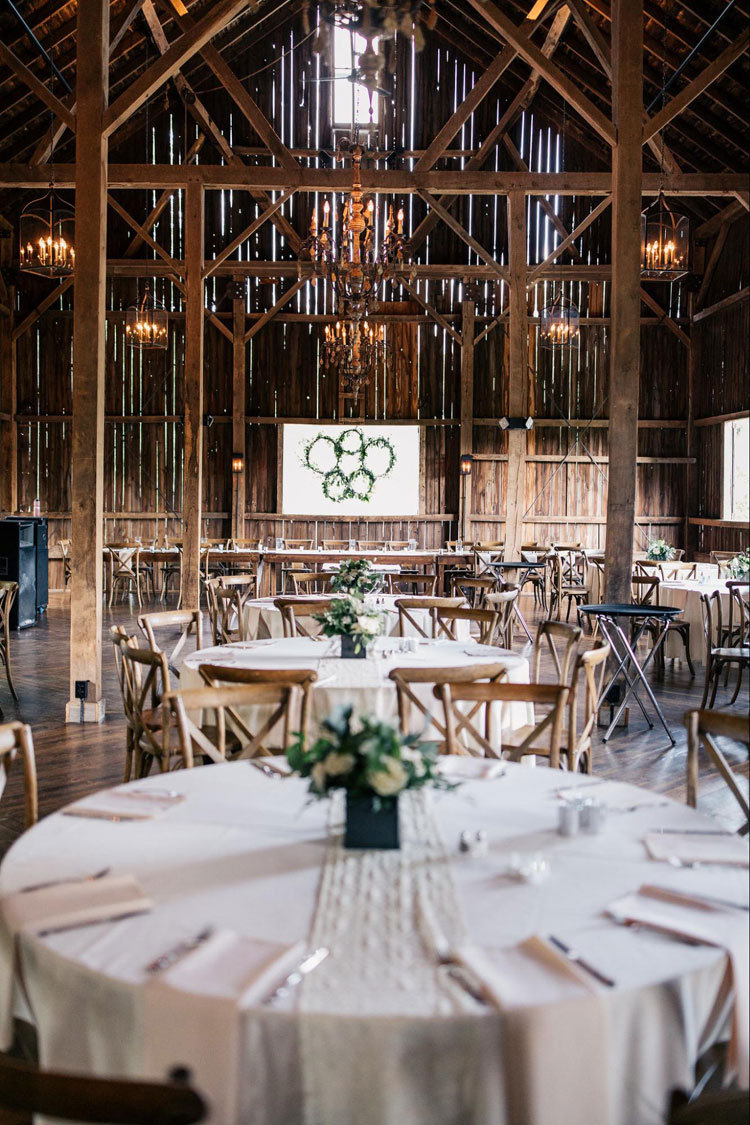 4. Glamorous
Put a tiara on it, why don't you? If you're a glittery, glamorous kind of person, then you're probably thinking along the lines of marble and gold. If that's the case, here's some fabulous inspiration for you.
5. Nautical
Ahoy there! Grab your comfiest pair of flip-flops and head over to the beach for a nautical-themed wedding complete with seashell centerpieces, anchor favors and an oyster bar.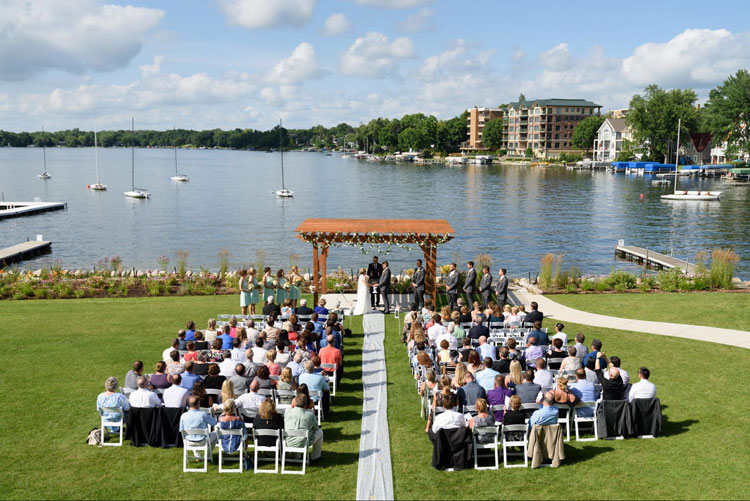 6. Romantic
A garden backdrop, Italian string lights, al fresco-style dining—create a truly romantic setting that makes everyone swoon. Here are 22 swoon-worthy ideas for you!
7. Rustic
Open green pastures, wooden signage and handmade furniture—rustic is one wedding style that will certainly stand the test of time. Here are must-have features for the perfect Milwaukee rustic barn wedding.

8. Classic & Formal
Where are our classy folks at? A traditional wedding combines a couple's heritage and culture in a symbolic way. Like rustic, formal is another style that will stand the test of time. Here are some invitations that are covered in scripted romance.
9. Modern
We know there are some modern divas out there (men and women!). Clean lines, minimalist dress ware, black accents—if that's you, these chic ideas are for you.
10. Punk
Hey punk, show us your tattoos! Spray paint, leather and any color that clashes with another—here are some ways you can create a big day that rocks.
11. Vintage
Some love was made for another time. If this feels like you, then typewriters, black and white family photos, vintage keys and antique suitcases would make classy additions to your wedding vision. Click here for more vintage inspiration!

12. Country
"Country roads, take me home to the place I belong!" Where are our country folk? Do you like the sound of hayrides, country playlists and pastoral backdrops? Here are 26 wedding ideas for y'all.
13. Beer-Themed
Cheers! If you're looking for a wedding that is surrounded by good friends and brews, check out the Best Place at the Historic Pabst Brewery.
14. Game of Thrones
Winter is coming to a wedding near you. If you're envisioning a ceremony and reception that would make all of Winterfell proud, check out Alex and Sergio's wedding at Best Place.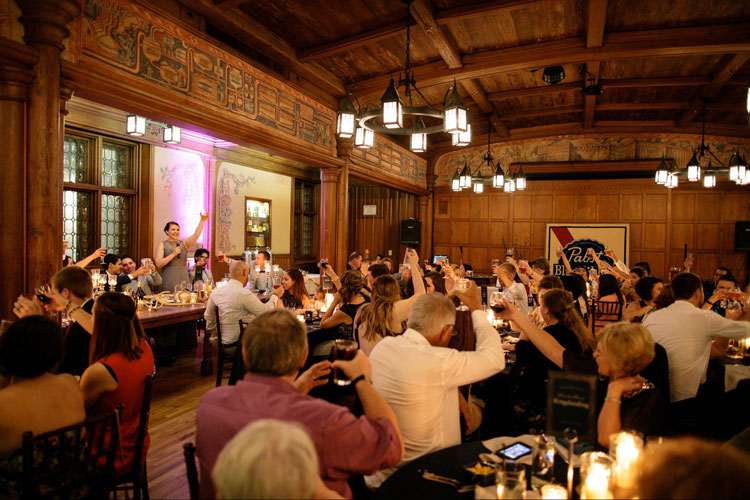 15. Cultural: Dia de los Muertos
The "Day of the Dead" is a beloved Mexican holiday rich in traditions. The Mitchell Park Domes are the perfect venue for a "Dia de los Muertos" celebration.
16. Cultural: Indian
One of our favorite weddings we catered to date was Annie and Dev's, which featured a vegetarian menu, gold and red hues and gorgeous Indian attire. Click here for more inspiration.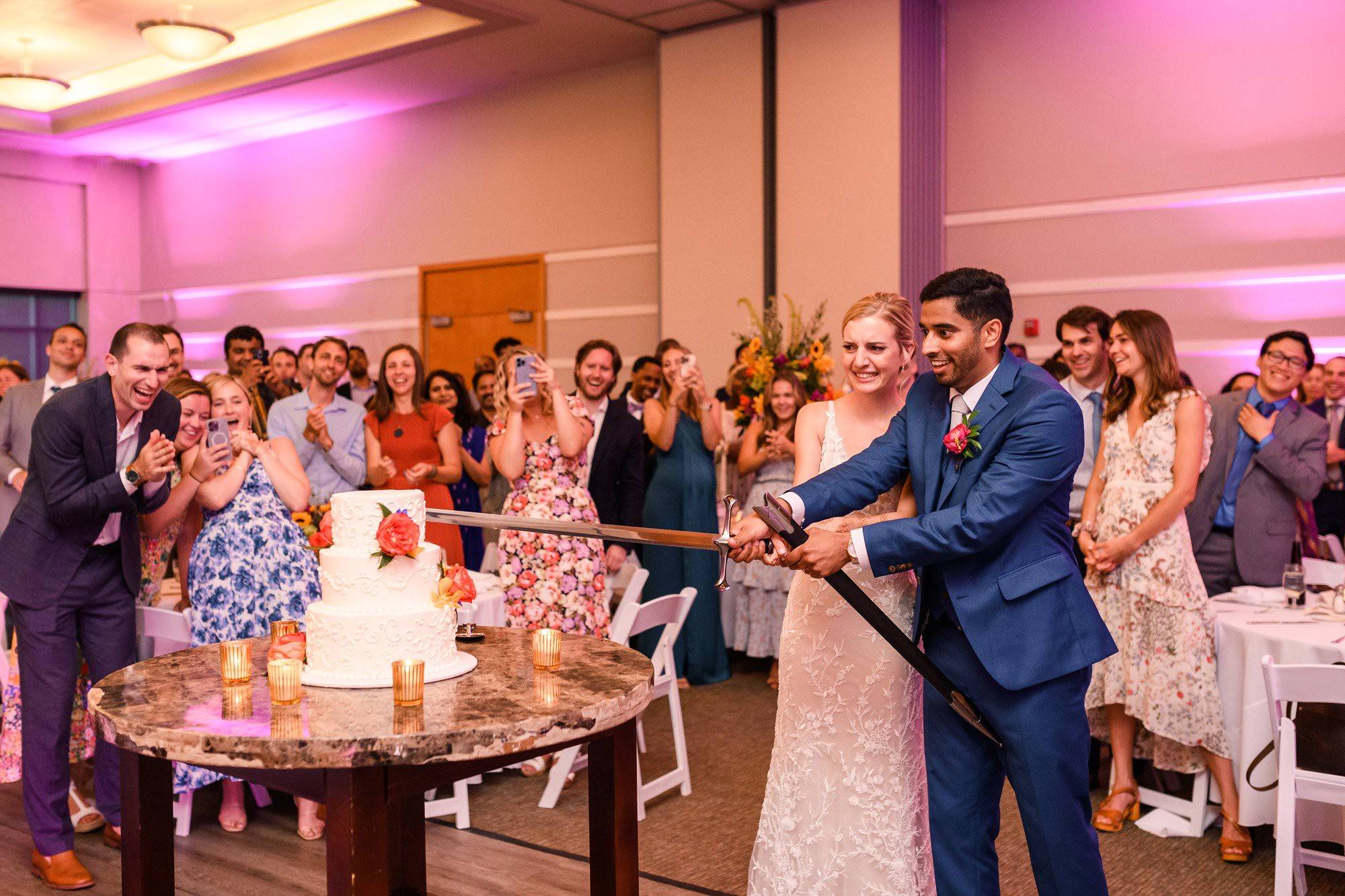 17. Cultural: Kosher
We are one of the few Milwaukee catering companies that are able to customize every aspect of a wedding menu, including one that features Kosher cuisine. See Elena and Amit's wedding for more kosher menu inspiration.
18. Cultural Fusion
Now that we talked about Indian weddings, how about Indian fusion? What is Indian fusion exactly? It's the combining of two cultures to make for one incredible concoction.
19. Disney
Do you envision yourself hopping into an enchanted pumpkin carriage at the end of your wedding day? If that's the case, here are 19 Disney wedding ideas for you.
20. Star Wars
May the Force be with you and all your favorite Jedi masters. You're gonna love this intergalactic kiss of the bride.
21. Harry Potter
You're a wizard, honey! For your reception, think floating candles, chocolate frog favors and a refreshing glass of Felix Felicis.
22. Industrial
If you're looking for the best spot in Milwaukee for an industrial-style wedding, then look no further than the Filament. The Filament is a modern, chic space located in the Fifth Ward. It features botanical walls and custom filament bulbs that hang from a wood-beamed ceiling, giving the venue its unique look.

23. Nature/Garden
Garden weddings are our favorite. Though we've planned plenty of nature-inspired weddings, we've realized every couple has their own version. We're still not over the gorgeous trail of paper cranes in Ana and John's nature-inspired wedding.
24. Animals
Very important question: what are you and your partner's spirit animals? If you're an animal lover looking to create a wild, safari-themed wedding, you might want to check out Leah and Jake's zootastic ceremony and reception at the Milwaukee County Zoo.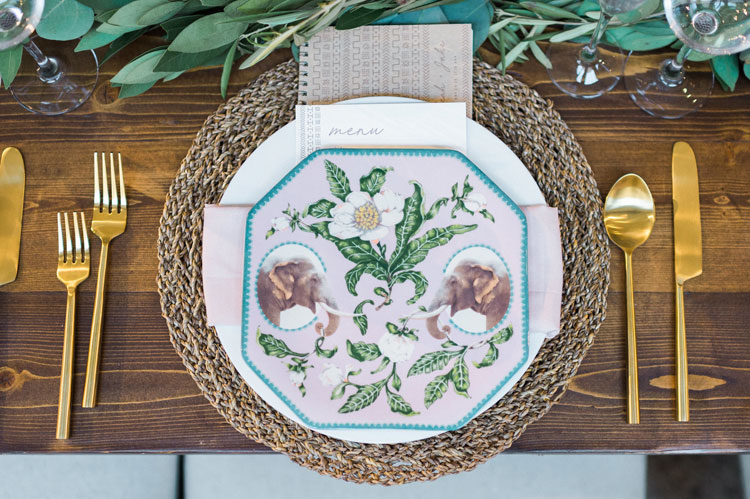 25. Historic
A historic themed wedding can add a touch of timeless elegance and charm to your special day. With so many different eras and styles to choose from, you can create a unique and memorable experience for you and your guests. From the grandeur of the Renaissance to the romance of the Victorian era, a historic-themed wedding allows you to step back in time and celebrate your love in a truly unforgettable way.
26. Renaissance
Speaking of important places and times in history, what about the Renaissance? Dark reds, epic speeches and antique books are just a few touches that will add to a ceremony or reception fit for a king or queen. Here are even more ideas on how you can plan a Renaissance-themed wedding.
27. Whimsical
We all could use a little extra whimsy in our lives. Loud palettes, quirky details and nontraditional elements certainly make for a whimsical celebration. If you're looking for extra playful invitations, check out some of these fun wedding invites.
28. Elegant
It's your day, so sit back, relax and enjoy some of the finer things like china, intricate table settings and maybe even a glass sculpture! Julie and Adi's at Miller Room is a good example of a day that was covered top to bottom in elegance.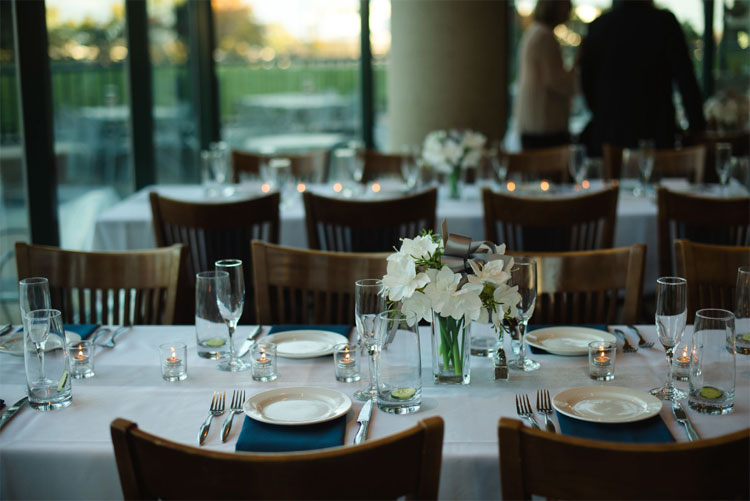 29. Wisconsin
Where are our cheeseheads? Embrace your Midwest heritage with a Wisconsin themed wedding, think cheese curds, Packers and more.
30. Milwaukee
Speaking of Milwaukee, we are committed to creating local experiences that capture the heart of this city we love. The Milwaukee Public Museum is one of the city's most historically significant venues.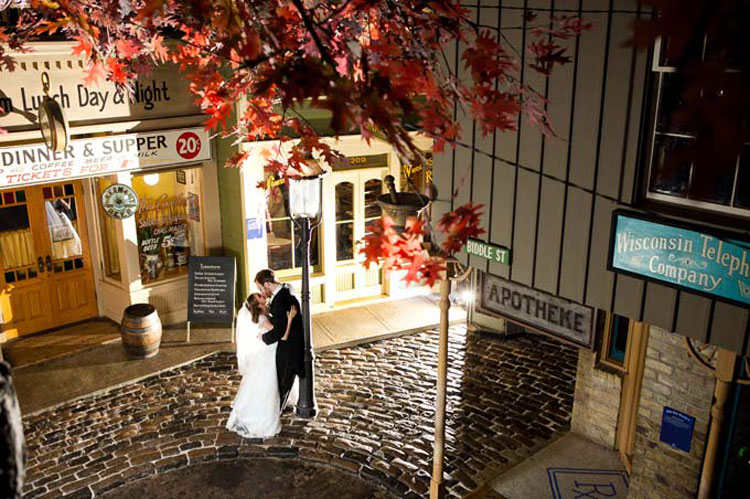 31. Summer
We live for summer weddings! Sunshine, lawn games, refreshing drinks, seaside settings—there is certainly no shortage of summer wedding ideas. Here are just a few we have for you.
32. Fall
Fresh fall foliage, pinecone table settings, maybe an apple cider signature drink anyone? Feel free to fall in love with some of these autumnal wedding ideas.
33. Spring
Spring is in the air! Have you considered a wedding cake with the season's brightest, most beautiful flowers? Click here for more fun springtime ideas.
34. Winter/Festive/Christmas
Are you dreaming of a white Christmas wedding? Make the best of your winter wedding.
35. Metallic
Rose gold, copper and silver—oh my! Your wedding will certainly shine with these sparkling ideas.
36. Pantone Color of the Year: Classic Blue
Want a wedding that features the hue of the year? From tablescapes to lighting, here's how you can make a colorful statement at your reception.
37. Unique & Bright
Go bold or go home! From streamers to multi-colored cakes, this board has plenty of fireworks for a strikingly bright wedding.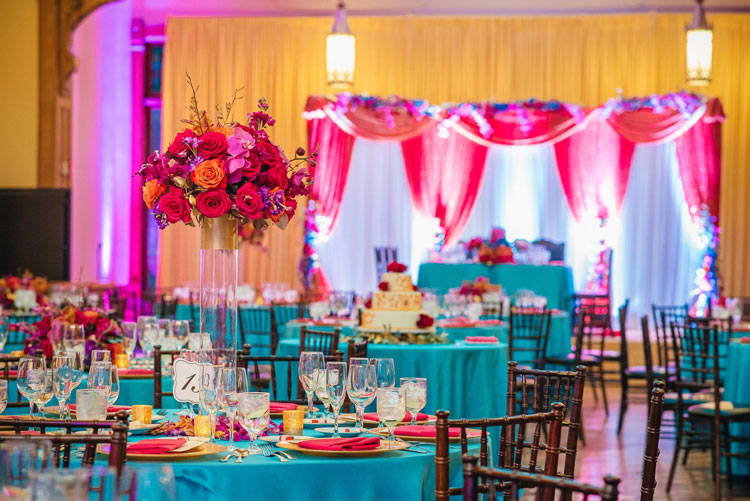 38. Charitable/Community
Do you envision a wedding that makes you feel good but also does good at the same time? If so, here are 20 feel-good wedding favor ideas for you!
39. Music/Concert
Rocking out shouldn't be limited to the dance floor. If you and your sweetie are music lovers at heart, feel free to try on a few of these toe-tapping wedding ideas.
40. Travel/Destination
Couples with a serious case of wanderlust make for some incredible weddings. Map stationery, globe decor and destination signage—this article has 15 different ideas for the travel-themed wedding of your dreams.
41. Hunting/Camo
Camo is still very much in style. Here are a few ways you can get your guests to join the hunt at your wedding.
42. Picnic/Outdoor
Bring on the grilled eats and warm weather! Our event planning team has helped to plan over 2000 different picnic weddings in Milwaukee. Here are some ways we can help you create the ultimate picnic wedding.
43. Outdoor/Tented
Tented weddings are great because they offer the ultimate blank canvas for couples. There are a lot of things to consider when choosing a tent for your wedding, our event designers can help you find the perfect venue.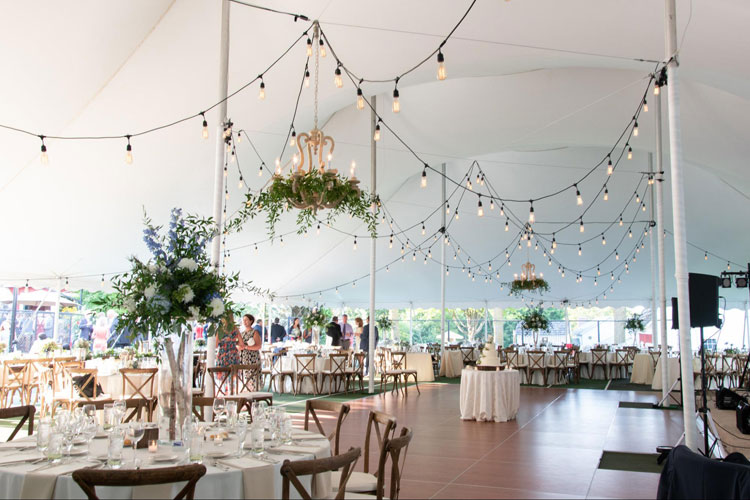 44. Non-Traditional
If your style is non-traditional, you're in luck, because daring to be different actually saves you money. Having your wedding on a weekday or off season is one way to do so.
45. DIY
Where are our DIY-ers? If you're envisioning a wedding with handmade table settings, signage and backdrops, feel free to snag a few of these crafty ideas.
46. Artsy
Paint your wedding the way you want it! Here are 23 imaginative wedding ideas for creative couples that will certainly bring out your inner artist and inspire your guests.
47. Food Stations
Creative food stations add a lot to a wedding display. Check this display out!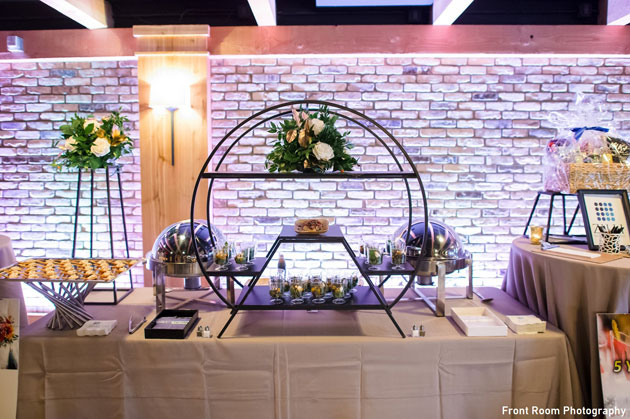 48. Personalized/Customized
Weddings that feel like they were made by you—there's nothing quite like creating a day with all your special details.
49. Sports
Hey, all stars! Regardless of the sport you love or the team you support, here are 28 sports-themed ideas for your big day.
50. Geometric
Who said a love story can't be geometric? Simply pick your favorite shape and create a backdrop out of it. Here's how.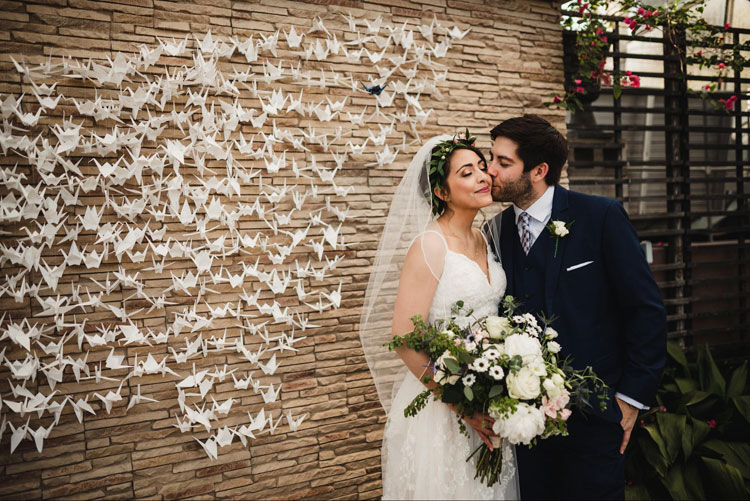 Do you need help planning a wedding that's uniquely you? Maybe we can help!